I can't resist to buy another piece of crap as long as it is called TF and it is a new mode. Megatron toys in the first movie already suck, the new toy in ROFT does not improved much. The alternate mode is a so-callled Cybertronian tank, but i can only think of
this creature
! The robot has some improvement over the first movie one, but still lack of articulations. How can Hasbro give such a bad desgin to the Decepticon leader? Even Demolisher is better than Megatron. It is better to save your money and skip this to wait for the Leader class Megatron.
Anyway, more pics for you to make your decision. (click to enlarge the pictures)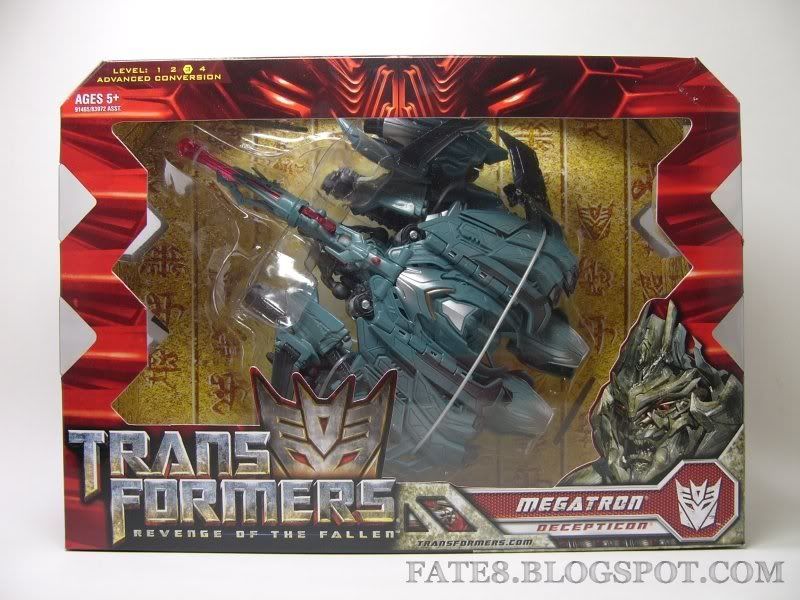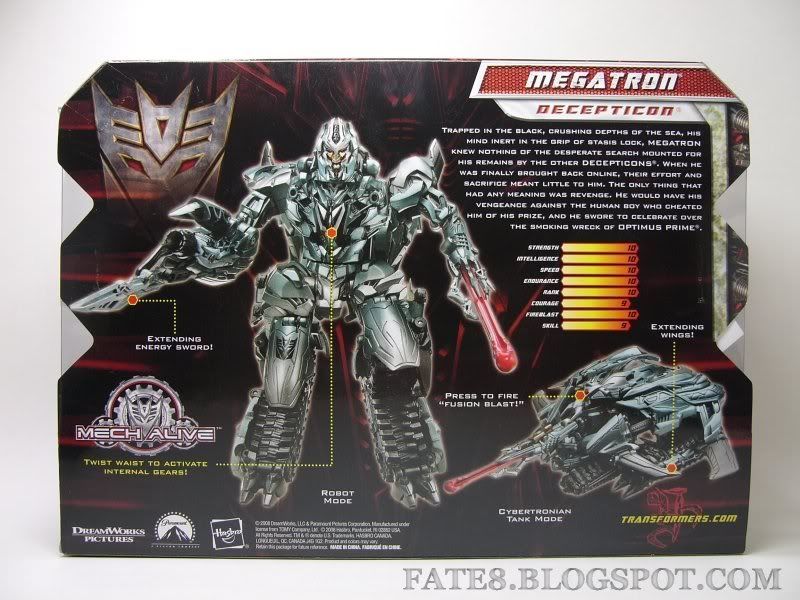 In package
BIO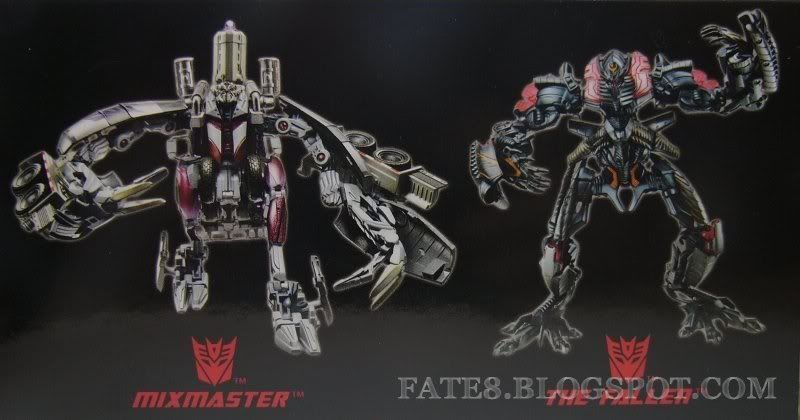 Mixmaster and The fallen are much more attractive!
Tank? Jet? Who cares!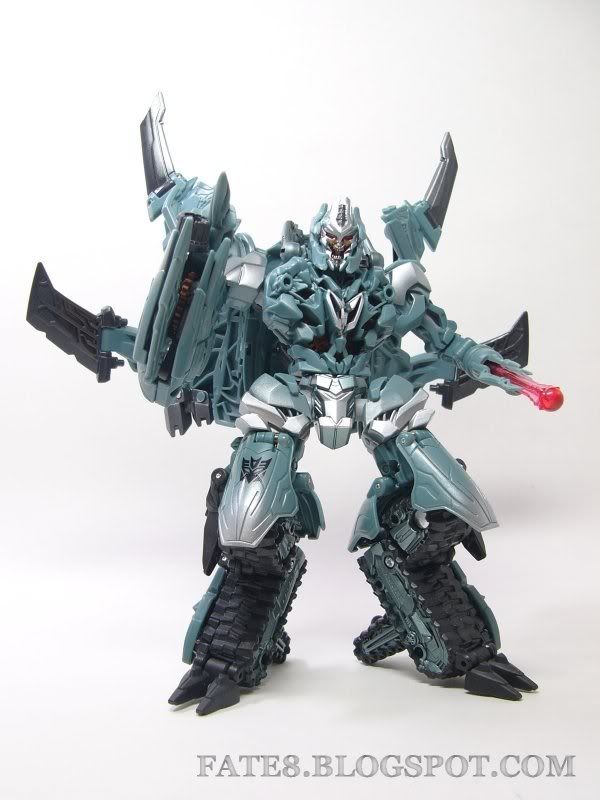 Robot mode is not that bad actually. But the arms are not qualified for Voyager class toy.
This is the big claw with MechAlive gimmick. The blade flips out when you bend the arm.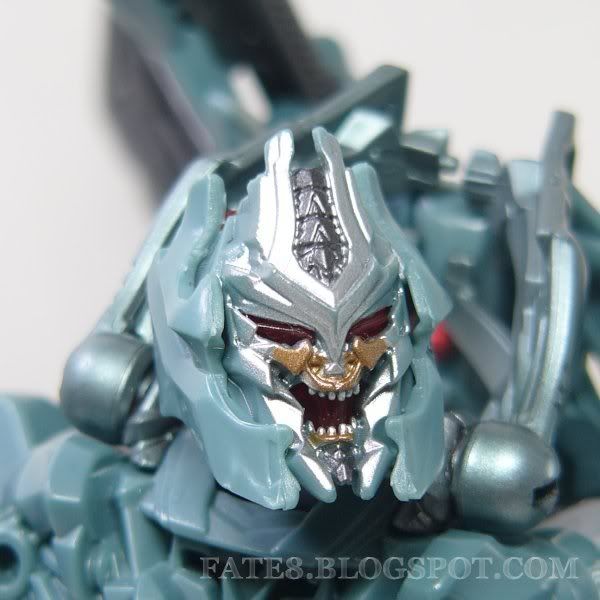 The only nice part in this figure is the head sculpt! Evil!
(2009.04.20) I found there is another MechAlive gimmick! There are 4 gears in the upper torso of Megatron. When you turn his waist, the gears move! Nice detail!