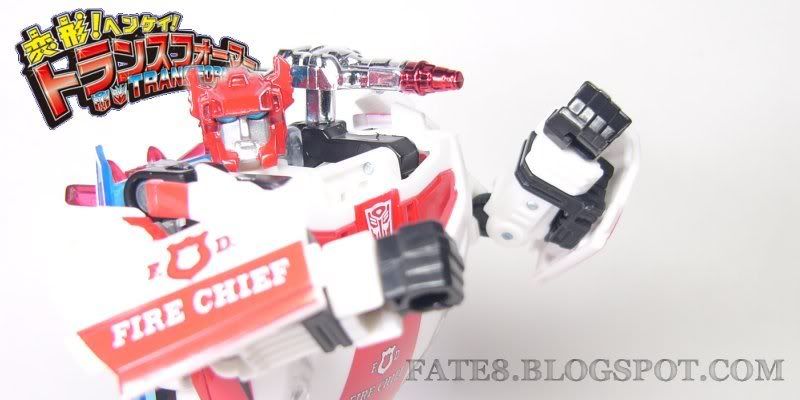 The last wave of Henkei series, Alert and Smokescreen, are out. Though both of them are the third repaints of the same mold, I couldn't resist to pick them up. I decided to make a gallery for Alert first as he is still a Japanese exclusive figure up till now. As mentioned in previous post for
Lambor and Sunstreaker
, I like this mold very much. Alert is an exact repaint of Lambor, even with the same head sculpt. The only difference is the emergency lightbar on the roof. Maybe the mold used for so many times, it is very difficult to insert the shoulder canon into the hole. Not much to talk about this figure, just enjoy the pictures!
(click to enlarge the photos)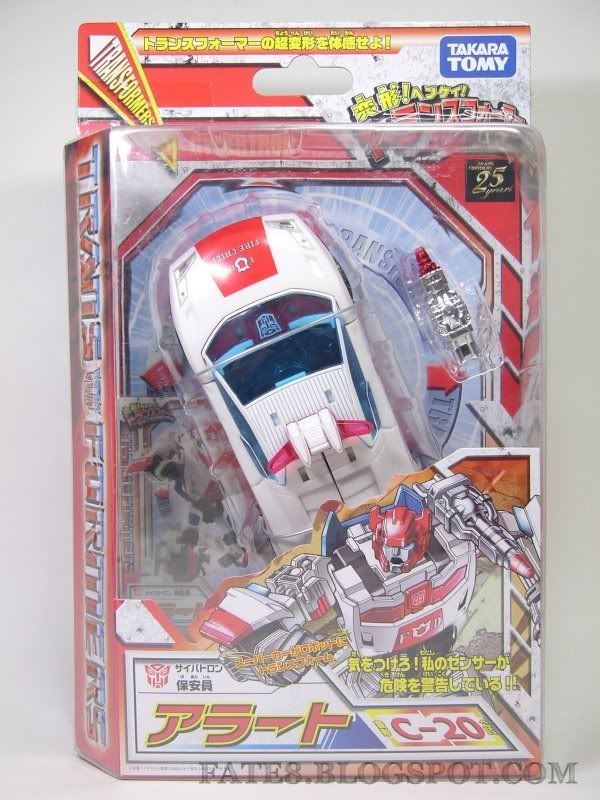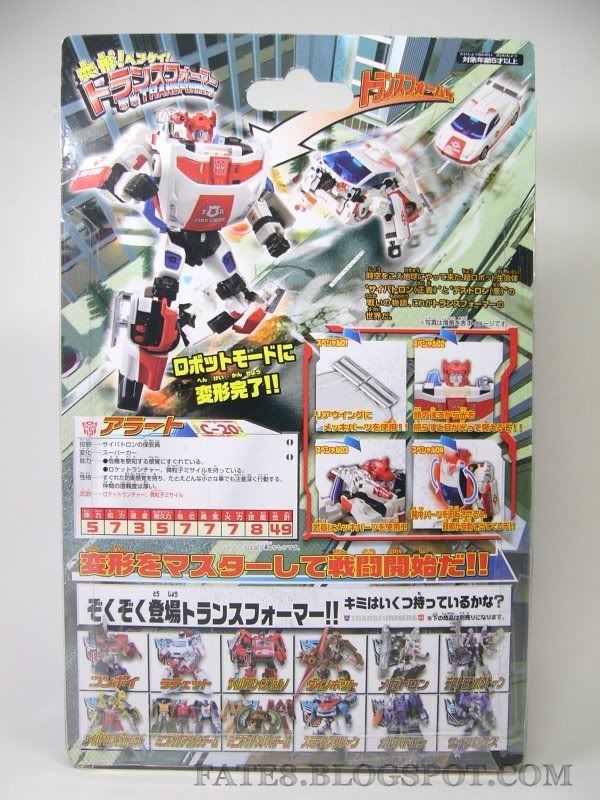 Japanese package is always nice.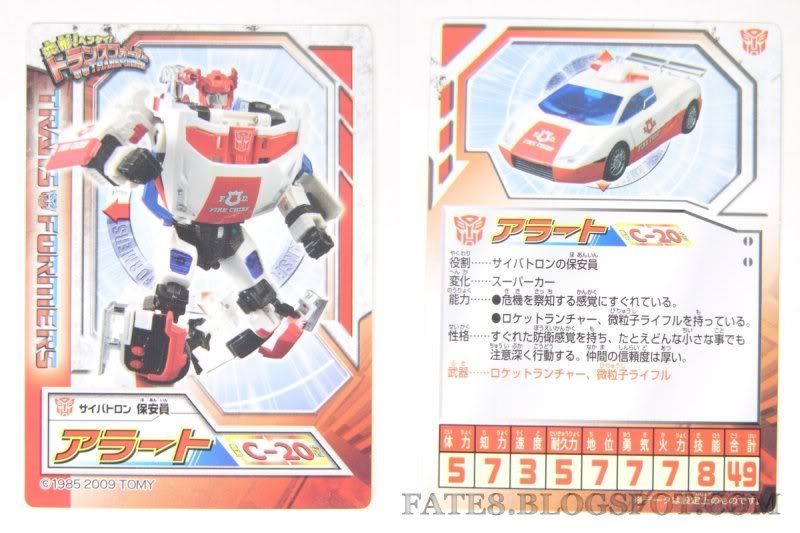 Another nice thing comes with Japanese version, the BIO card.
Very nice car mode.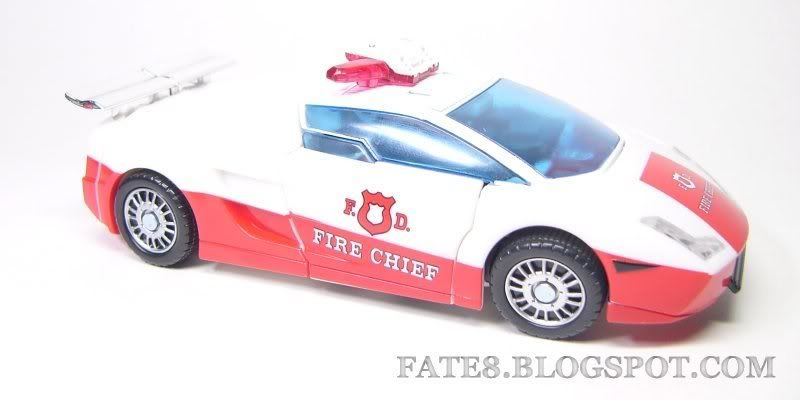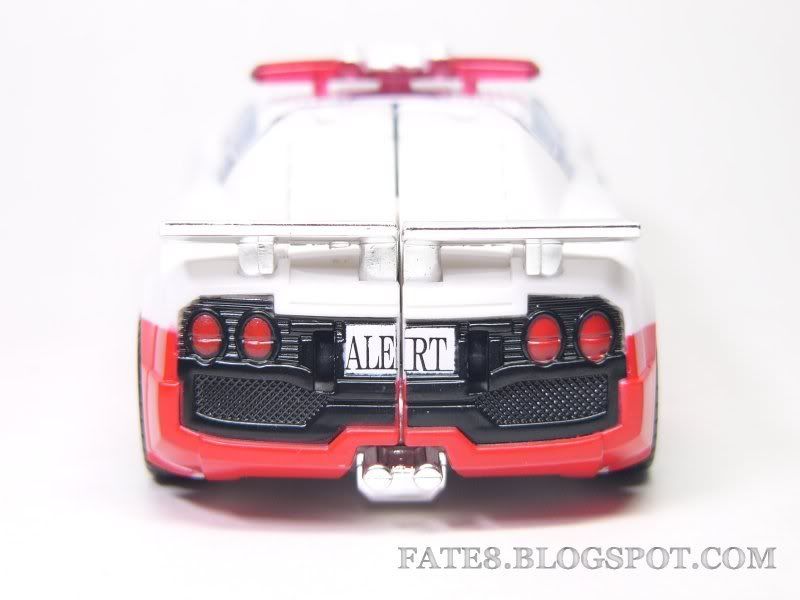 "ALERT" license plate.
Lambor and Sunstreaker and twin brothers, but who the hell is Alert?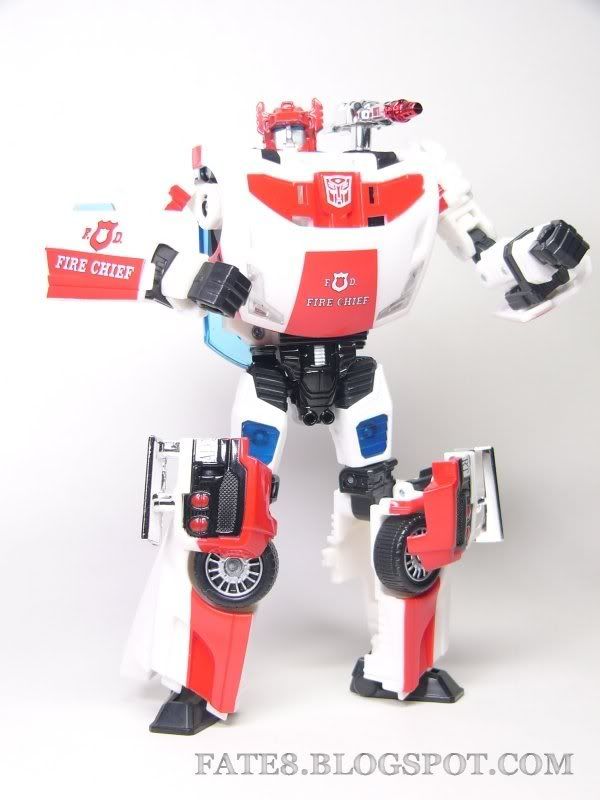 Not much to say with robot mode.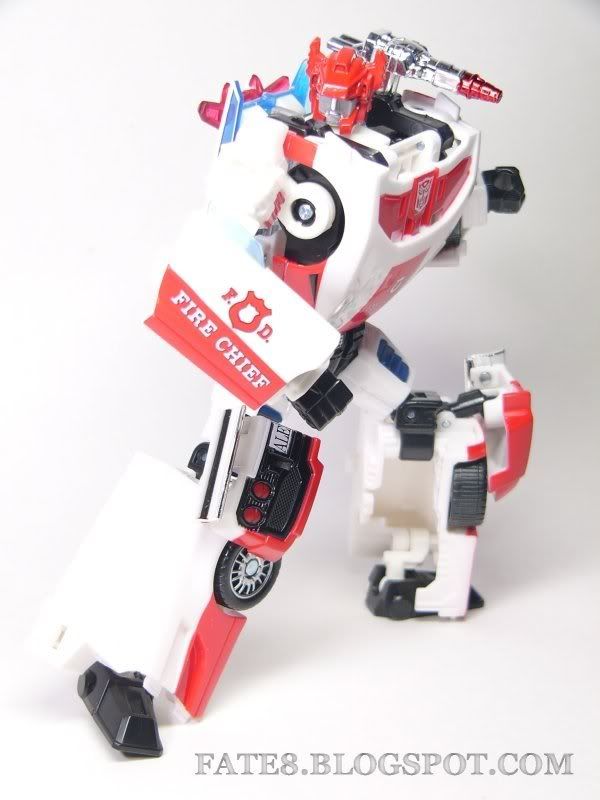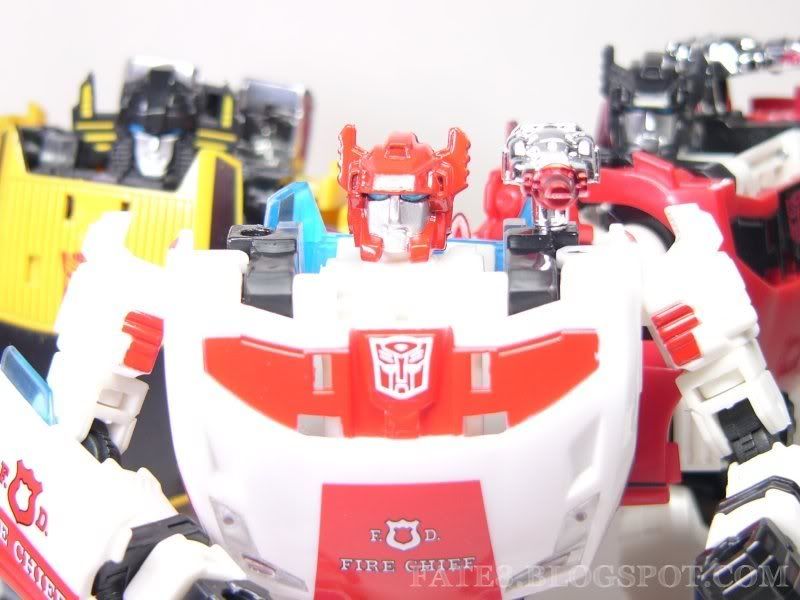 I don't remember if there is a scene in G1 they all show up.
Finally, lets see the evolution in 25 years.