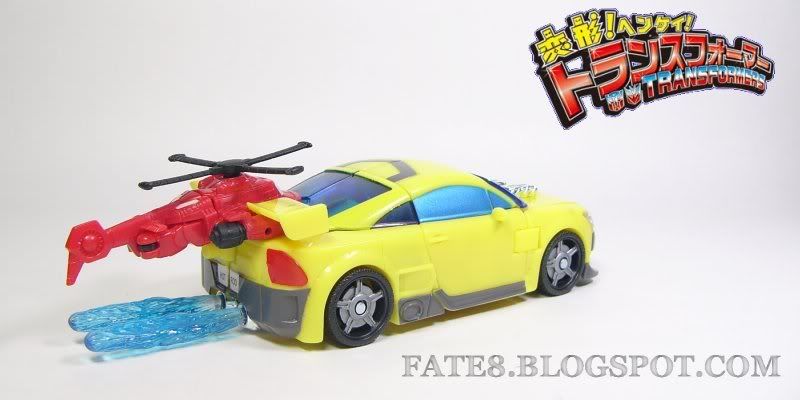 Character from the Micron Legends series join the Henkei family. It is really nice that Hotrod (Hotshot) can get a new design. Though I didn't watch the Micron Legends series, it was the time I returned to the world of Transformers, thanks to BT-01. I love the idea of a robot works with a companion Micron. However, Micron Legends toys are far below expectation. The articulations for most figures are only G1 level! Henkei series really gives a new life to Hotrod.
Hotrod's car mode is so-so, not as cool as Sunstreak. It is still nice as a sports car. The biggest difference is the improved articulations in robot mode. Even Hotrod has no waist joint, the great leg articualtion still let him make very nice pose. At the first glance Hotrod has also very nice arms, but the shoulders are actually blocked by the armor. This is my only complaint. Anyhow, hope the Henkei line can keep going after Movie 2.
Let enjoy this little gallery. (click to enlarge the photo)
Japanese version package is always nice.
BIO card.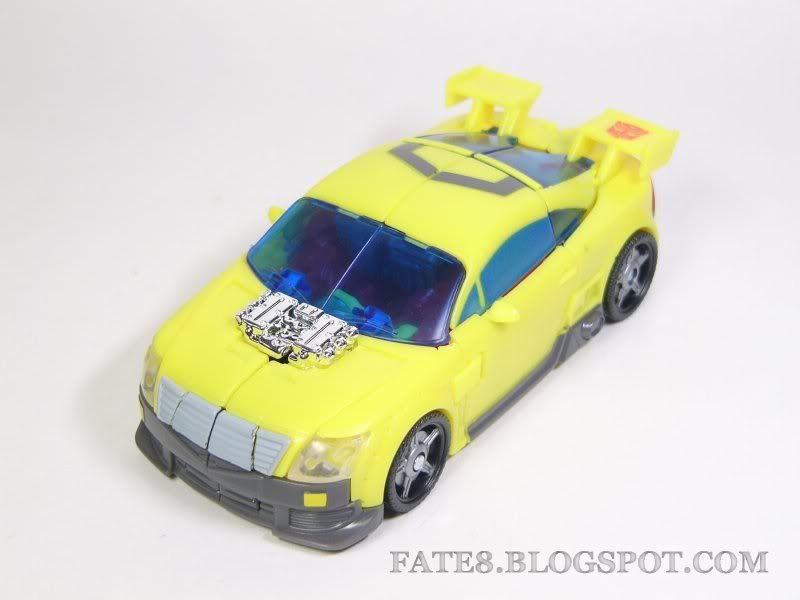 Not much different from Micron Legends.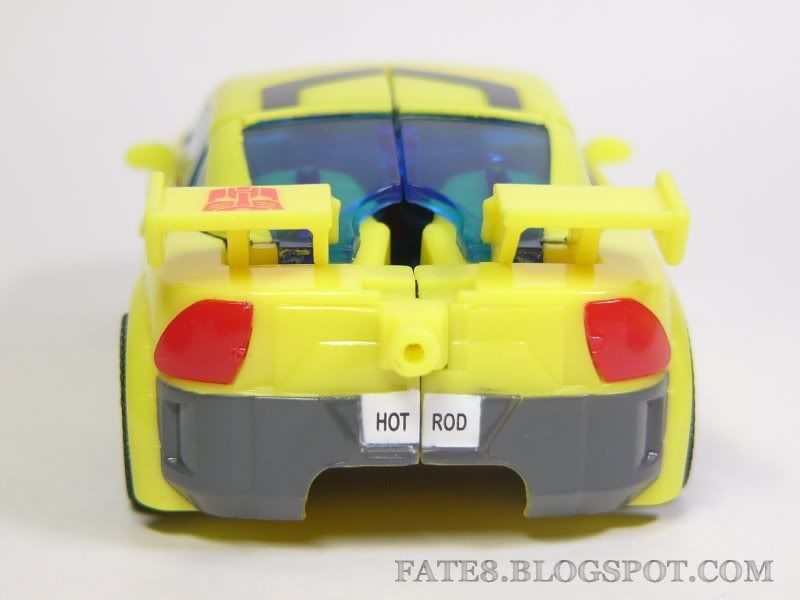 "HOTROD"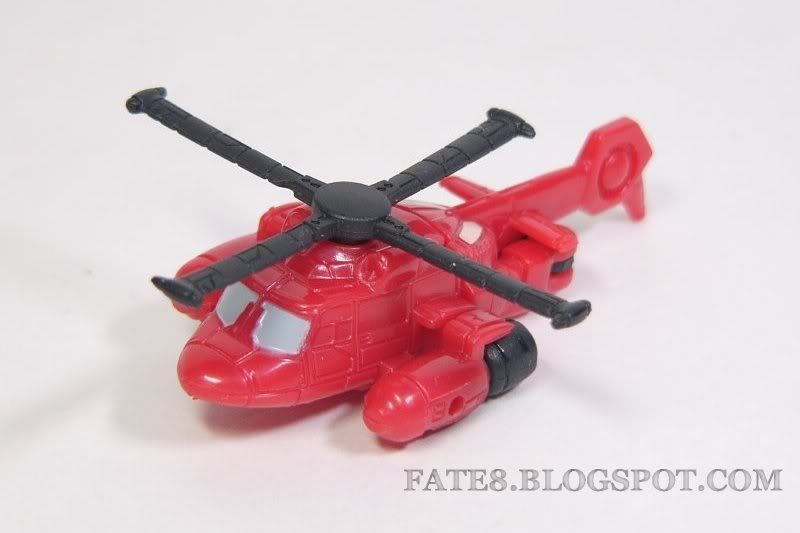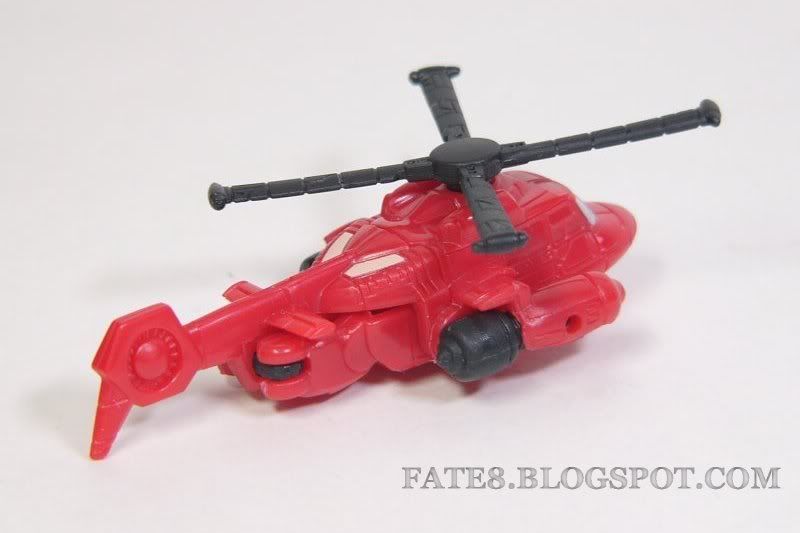 Jolt the helicopter.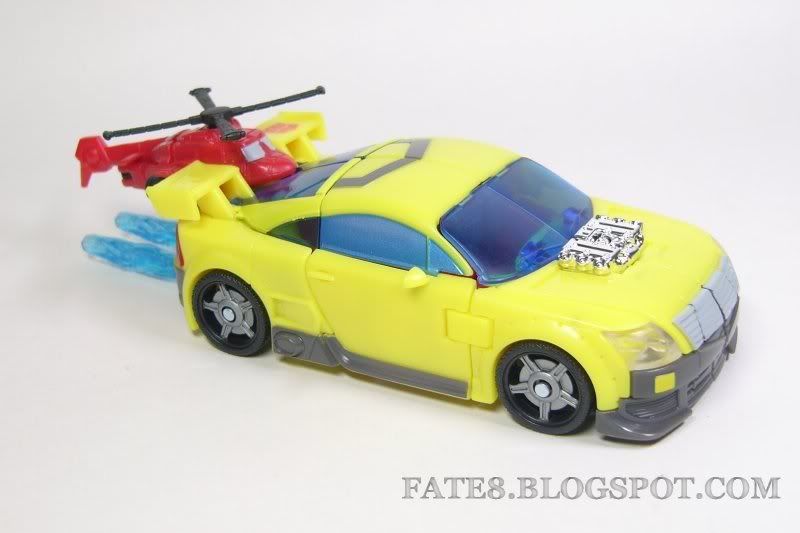 Combine!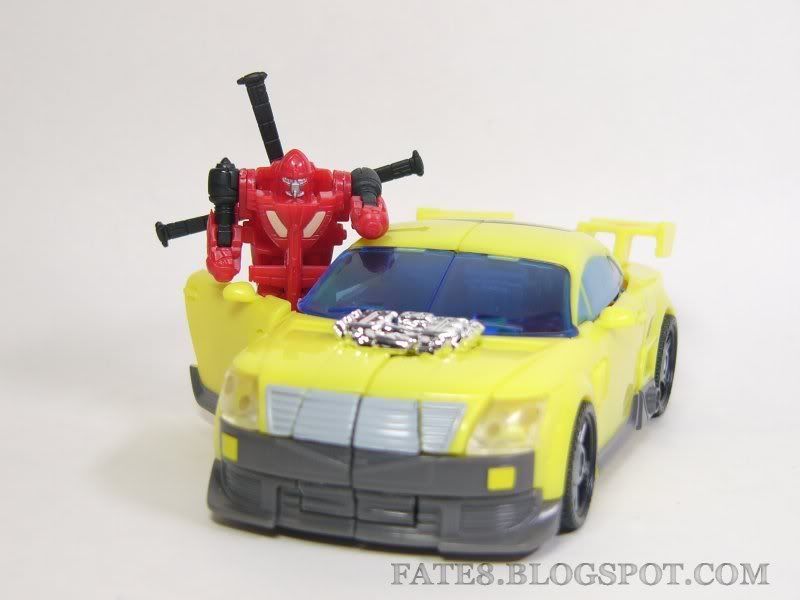 Can Jolt drive?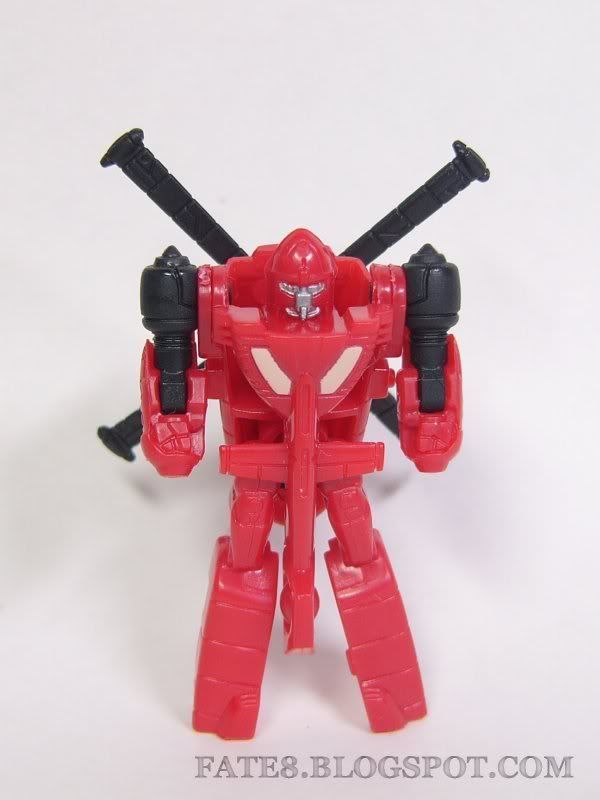 Jolt in robot mode.
Hotrod in robot mode. Nice!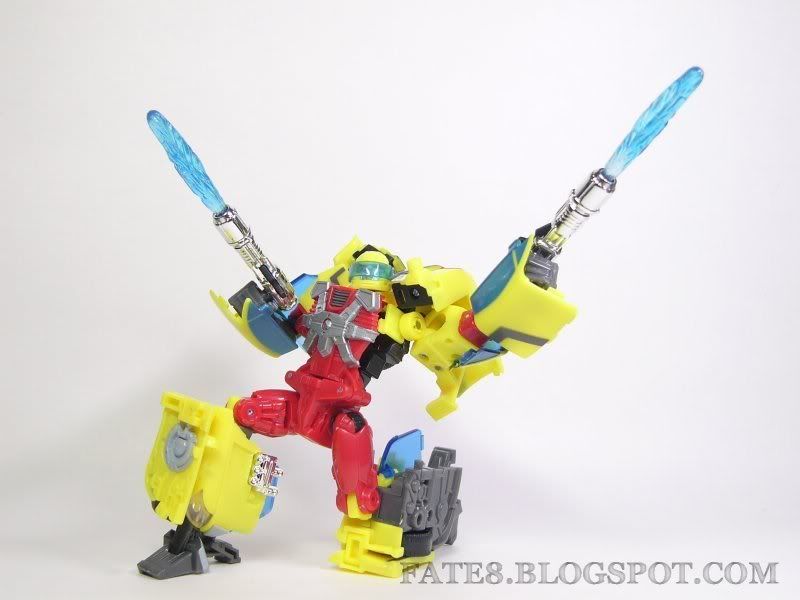 Working goggles!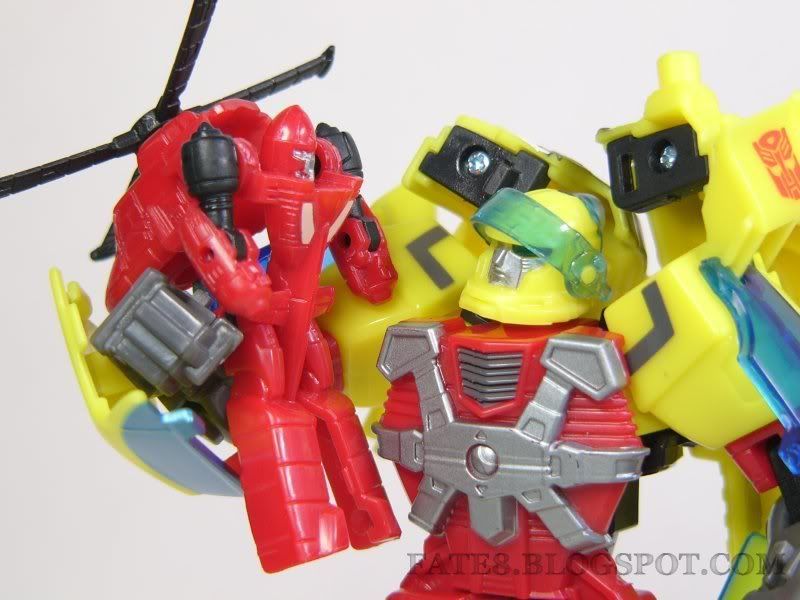 The good partners.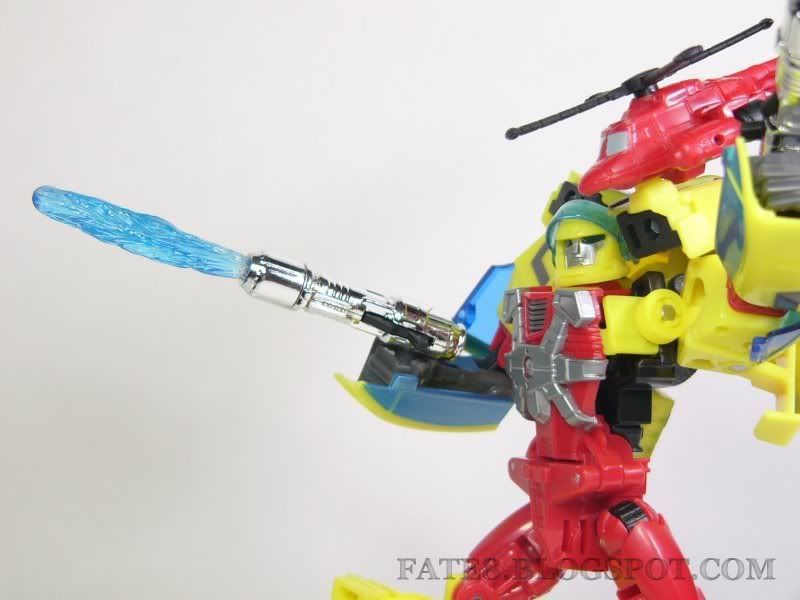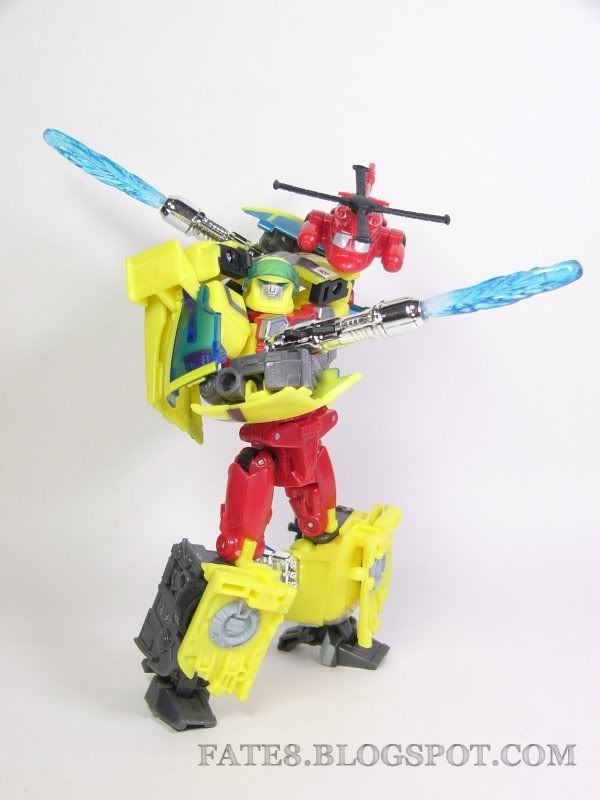 The leader and the future leader.
STD Convoy is the best Micron Legends toy.
"Let me teach you how to be a leader's best support!"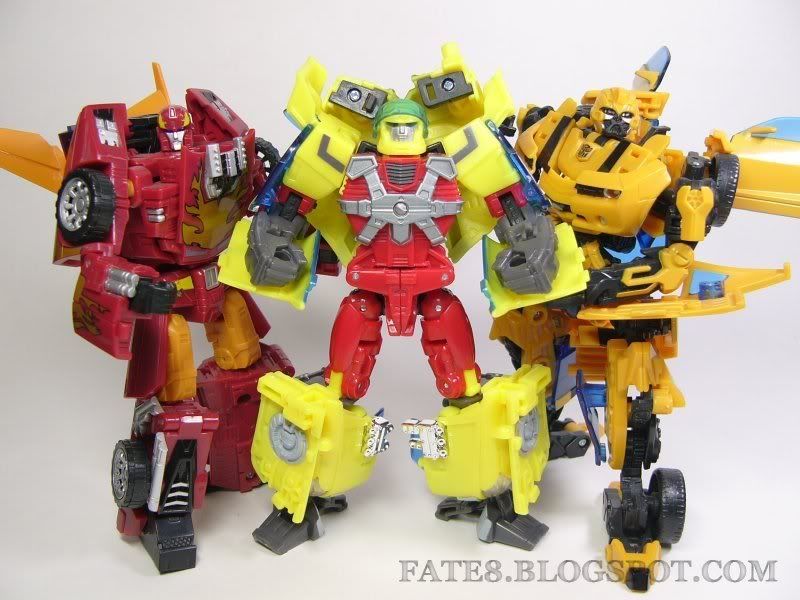 Most people think that Hotshot is the new Rodimus. To me, he is more Bumblebee than Rodimus.