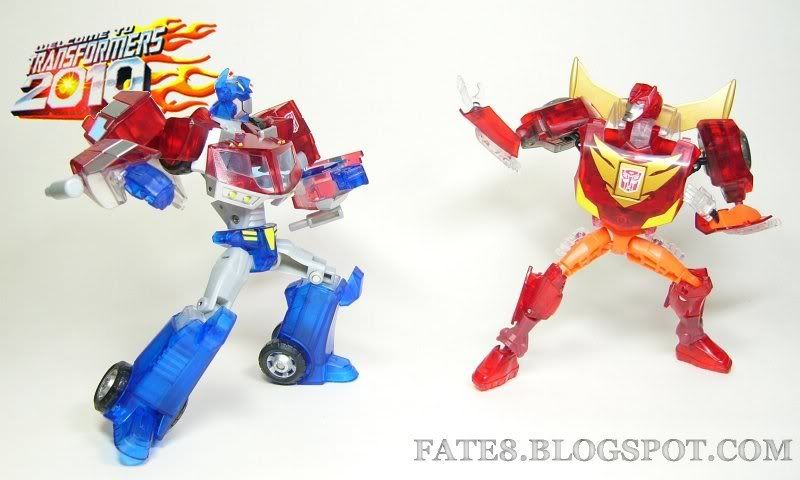 Welcome to Transformers 2010! I'm so happy to get this clear "Sons of Cybertron" set at a decent price! I had been waiting for the Animated Rodimus. I didn't expect to get a repaint/special version before the regular one. This mold is really great. Very detailed and nicely designed transformation. I already knew that the deluxe Optimus Prime is cool from the
Value Pack
. I am really satisfied with this "Sons of Cybertron" set. Lets enjoy this small gallery of the 2 leaders!
(click to enlarge the photos)
This is my first Japan version TFA toy. Japan version's package is always awesome.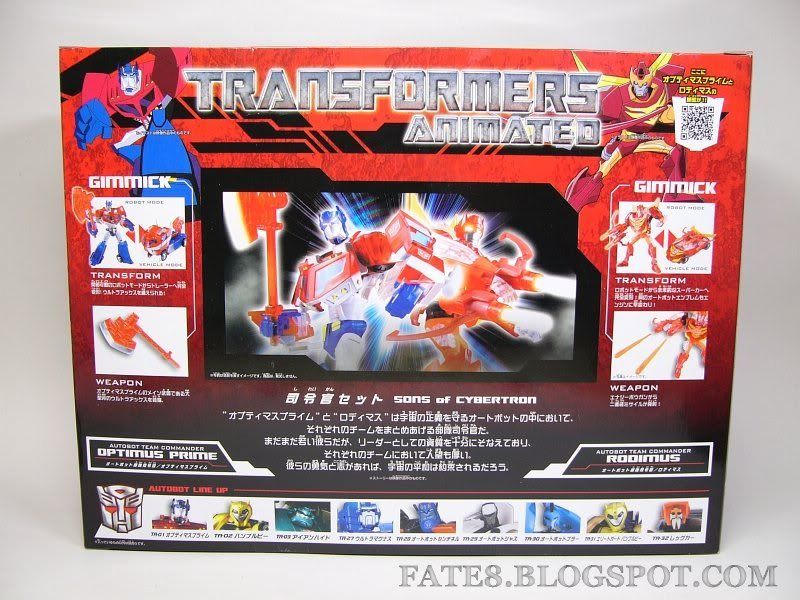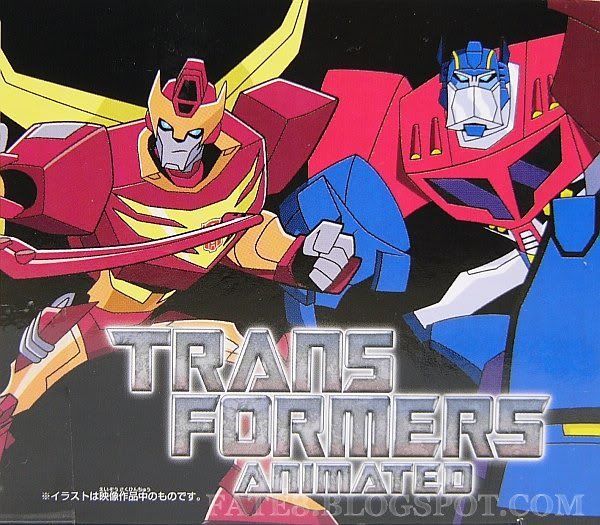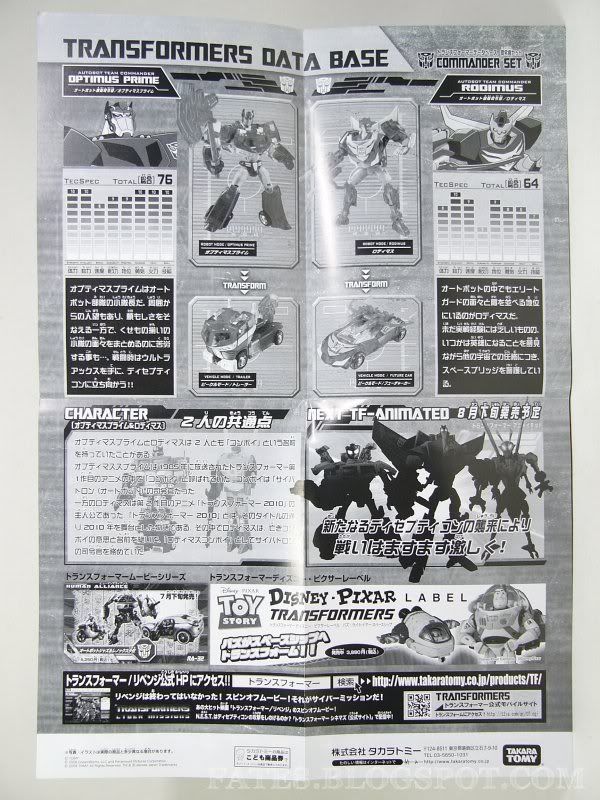 Didn't see the Japanese flyers for a long time.
They are not only BIO cards, but also for the stupid Sega arcade game. You see the barcode?
Nice truck mode.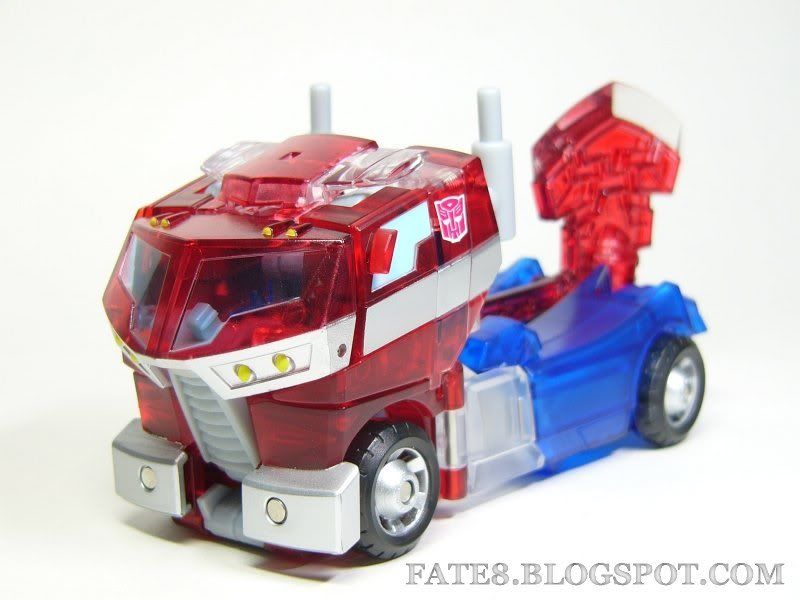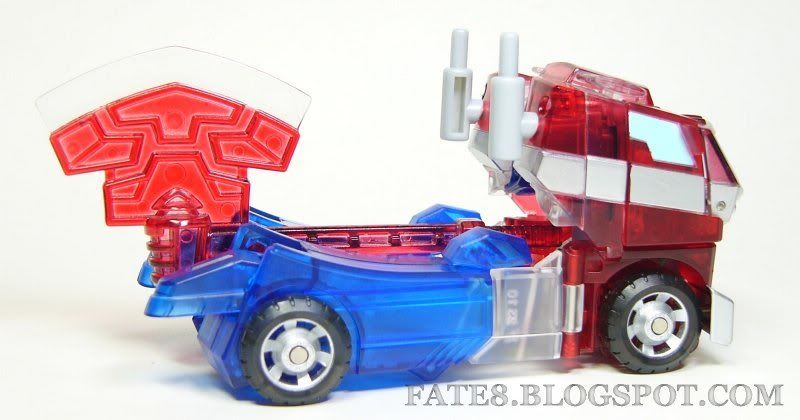 I couldn't find the car mode of Hotrod in any series is bad.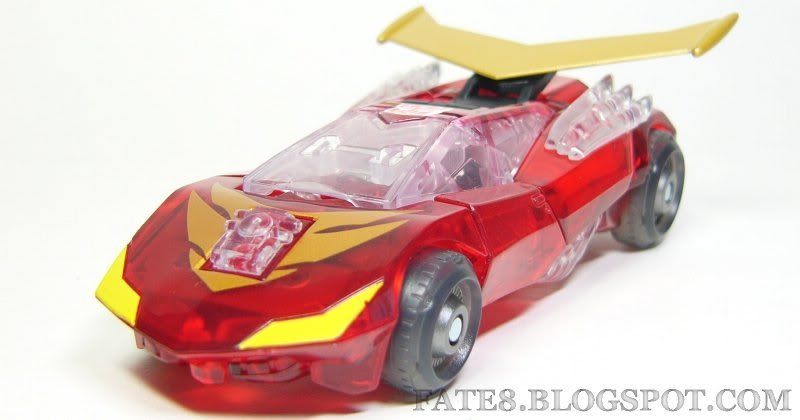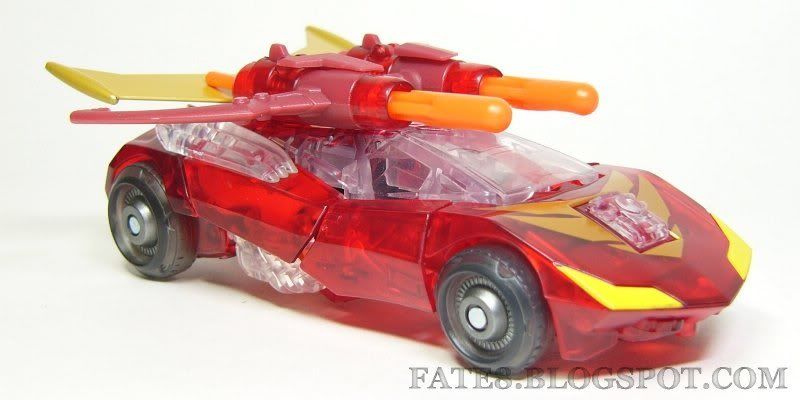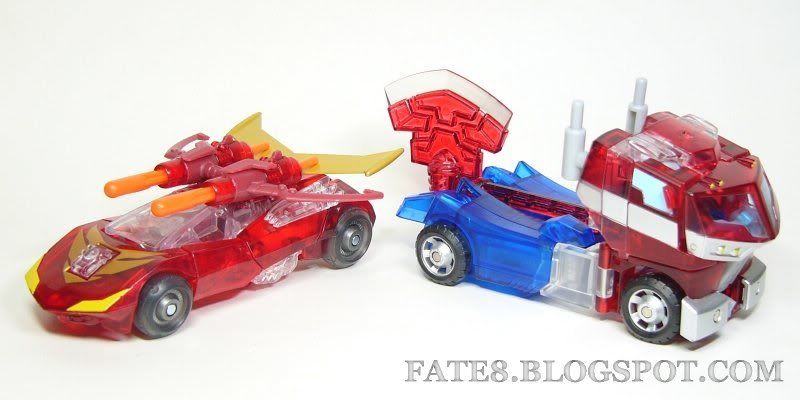 Clear trunk and clear racer.
Clear Optimus Prime is really awesome.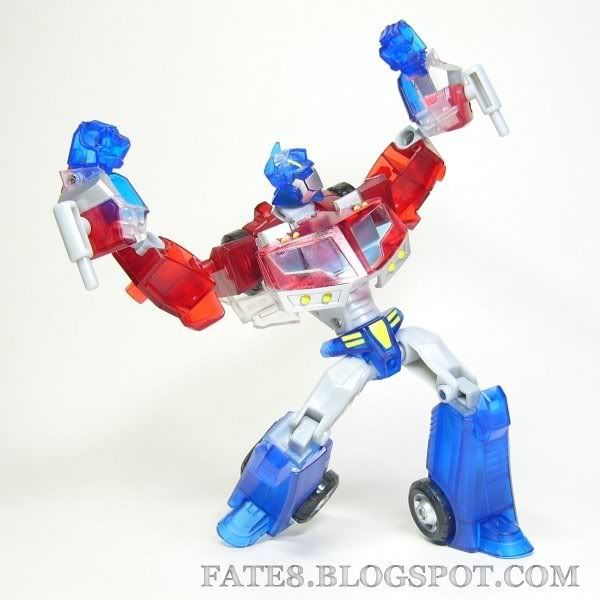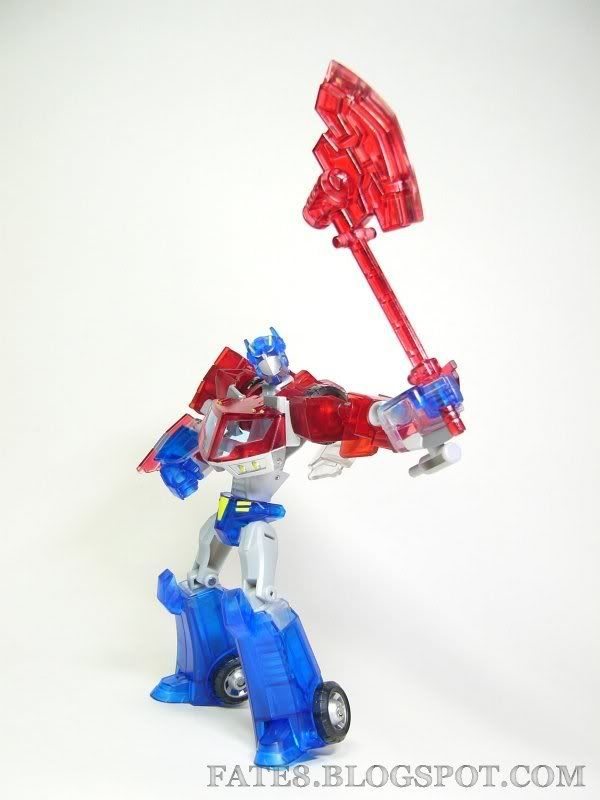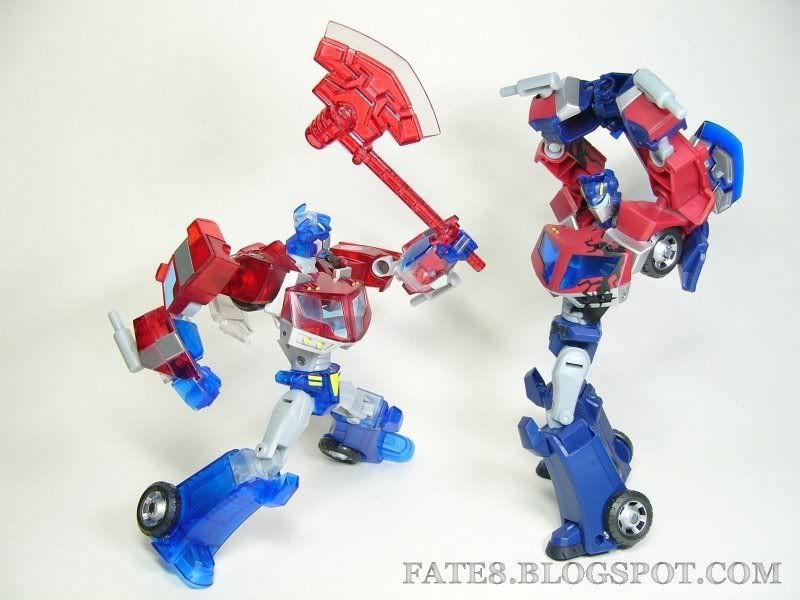 Together with the "Battle Damaged" version.
Clear Rodimus!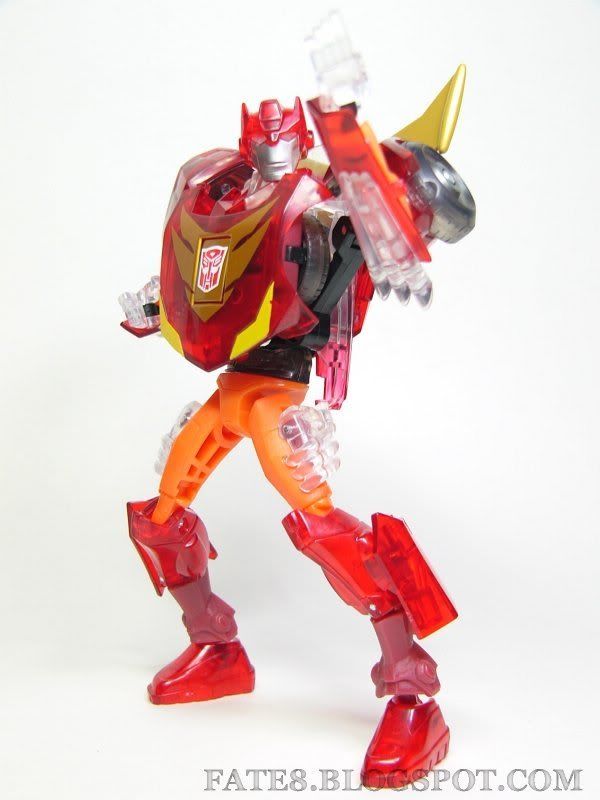 Looks like a Kung-Fu master.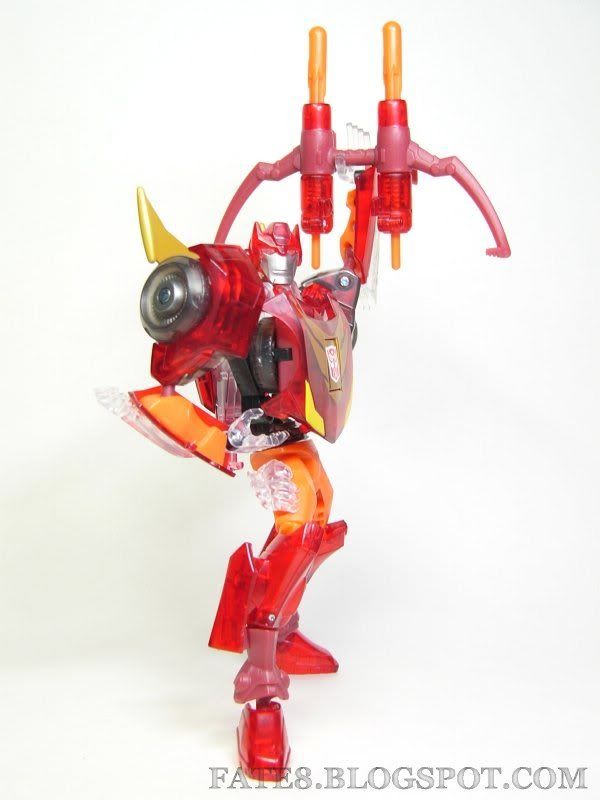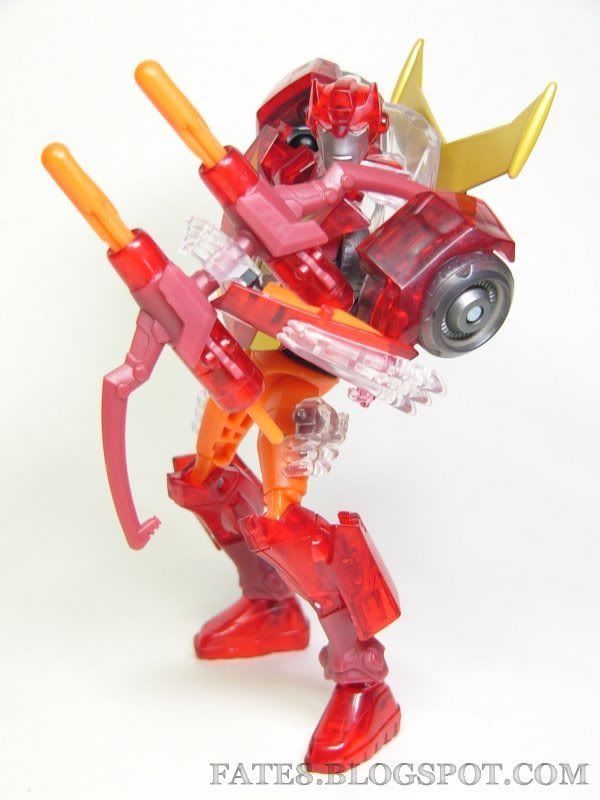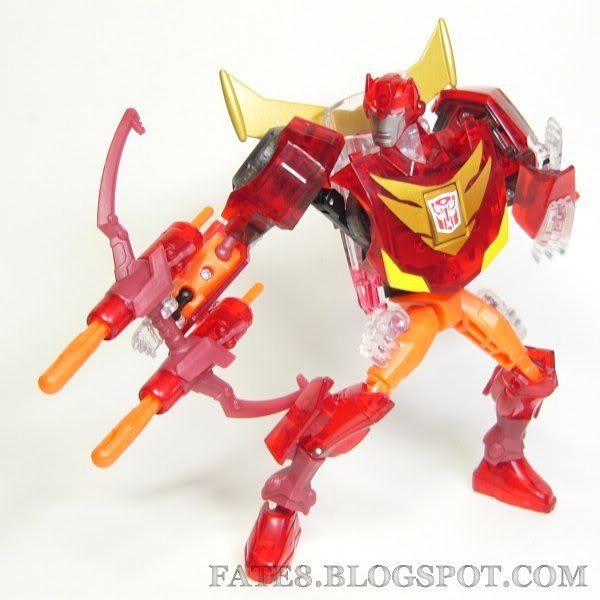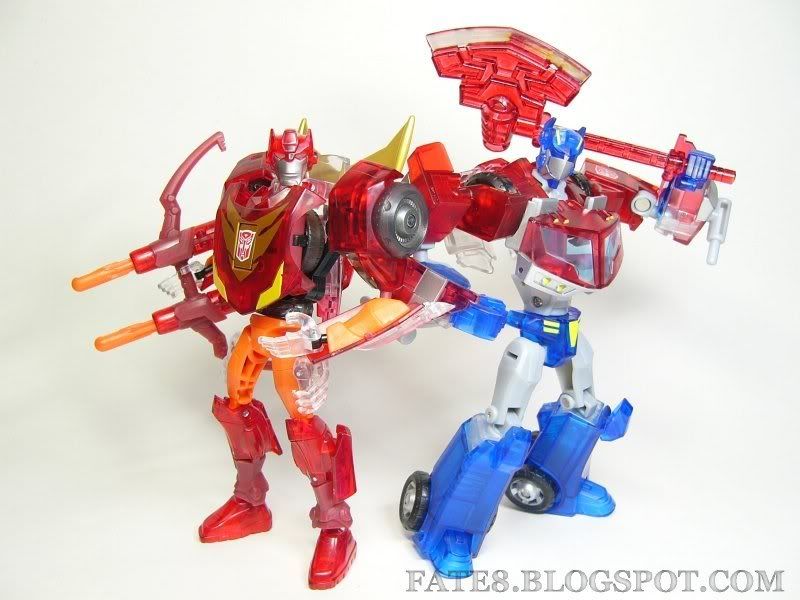 Double Primes.
"Give me the Matrix! You no longer belong to this era."