Leadfoot is my first set of Power Core Combiners. I didn't have any interest with the PCC series, until I see Leadfoot. He makes me think of God Master Road King, a formula racer with a God master transforms to engine. At the first glance, I felt that Leadfoot's head sculpt is too ugly and the fists are too big. However, after I played with the toy, the good design of the figure and the nice transformation system rule out those bad impressions. Leadfoot is a nice scout size figure by itself. He also has a great look when he acts as the main body of a combiner. I'll pick up some nice drone vehicles later to combine with Leadfoot.
(click to enlarge the photos)
The package is not bad. I like the inner package with separate trays for the two figures.
The formula racer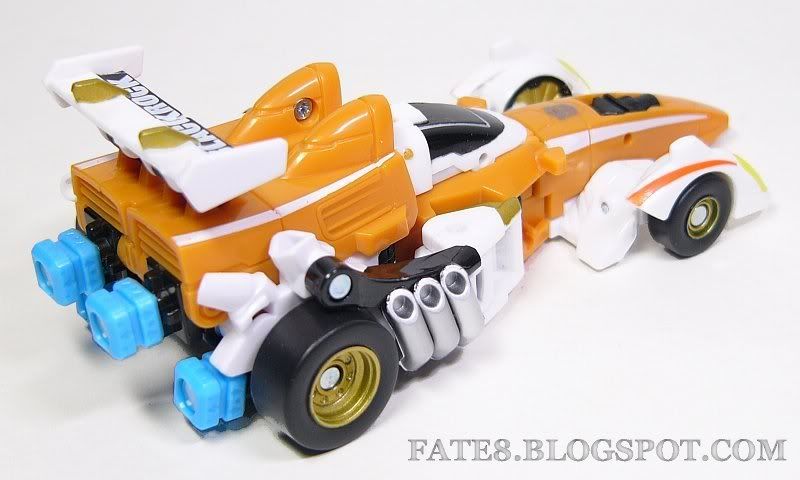 It would be even better if Pinpoint can sit inside Leadfoot.
God Master Pinpoint!
Transform~
God On~
Shoot~~~
Leadfoot robot mode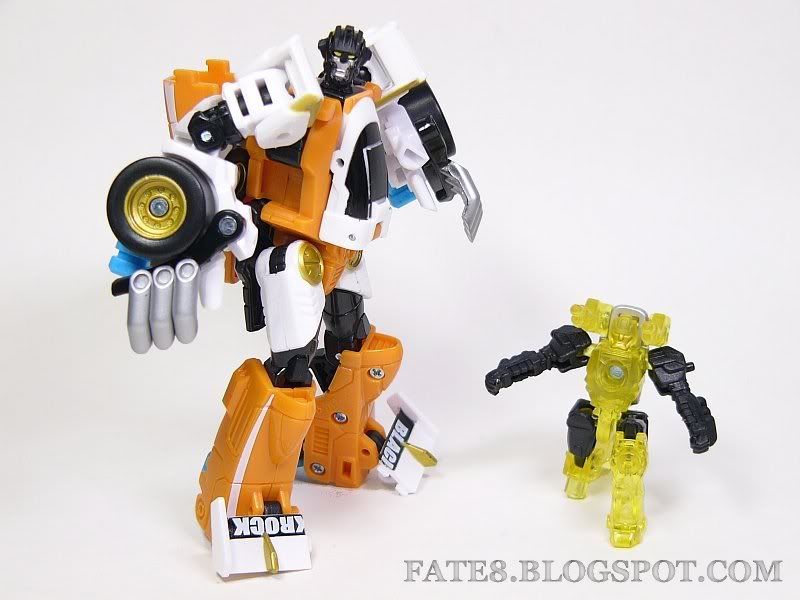 Let's go, partner!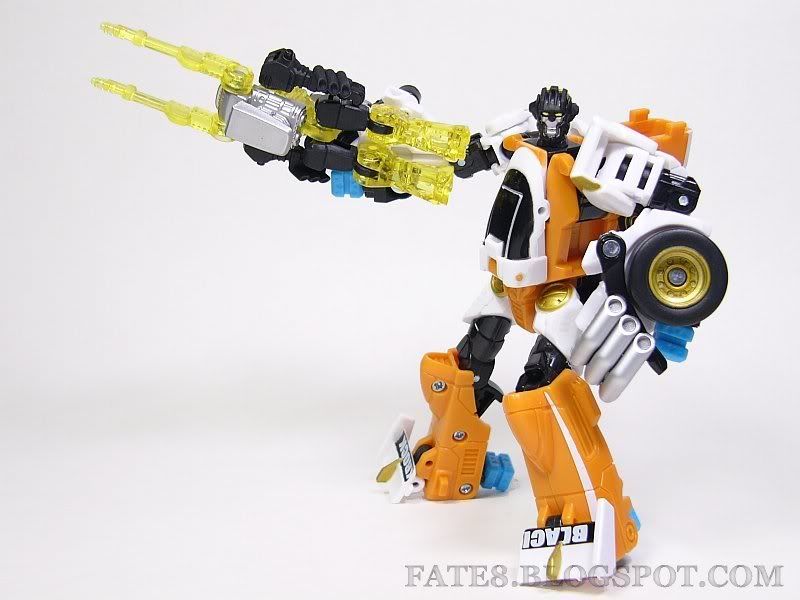 What a shitty target master! Just plug the robot onto the fist!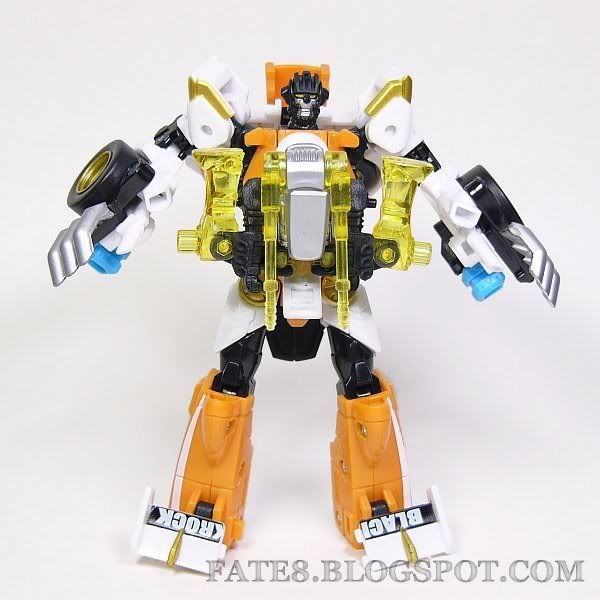 God Master Road King! :P
Heavy arms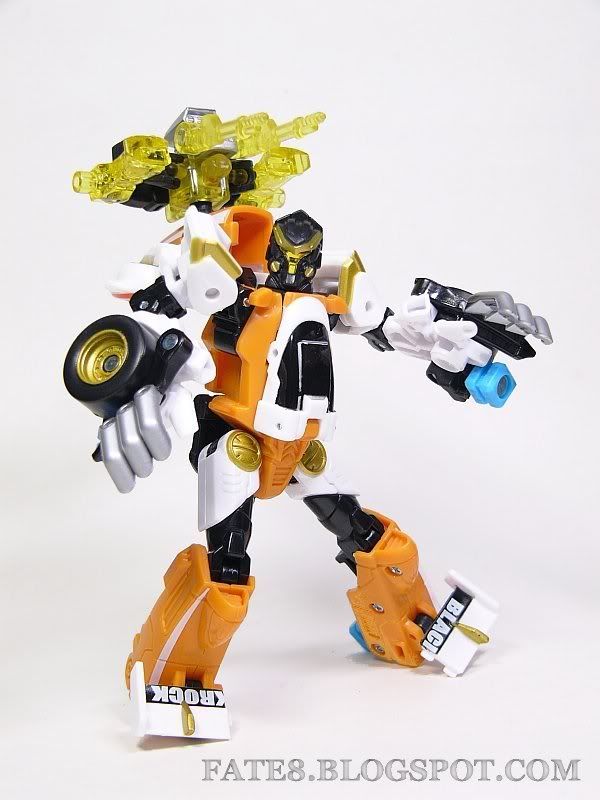 Evolution~ Pokemon?
God Masters battle!