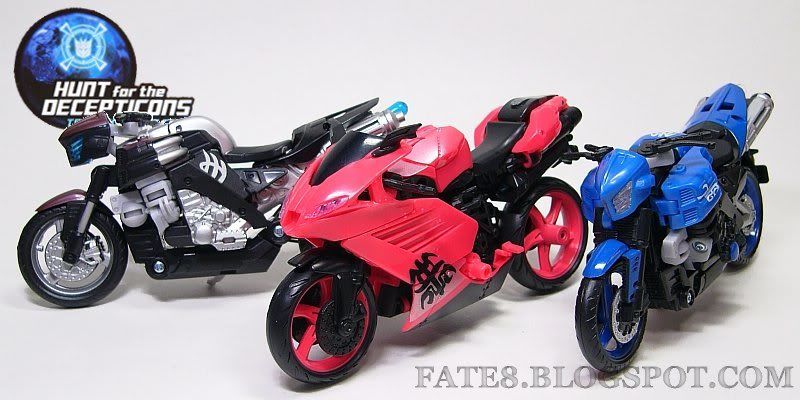 I waited for over 1 year, finally got the last bike, Elita-1. Though it is quite disappointed that the third bike is not a new mold, it is possible to make the combiner with 3 different bikes. Arcee, Chromia, Elita-1, the names are really tempting. However, I have to admit the design of these girls are really bad! They are not mermaids but they have no legs! On screen, they showed very great action with the single wheel. But as toys, none of them can stand well to do good pose. Nevertheless, I always want to get all TF fembots.These girls are still joining to my collections.
(click to enlarge the photos)
The package changed from ROTF to HFTD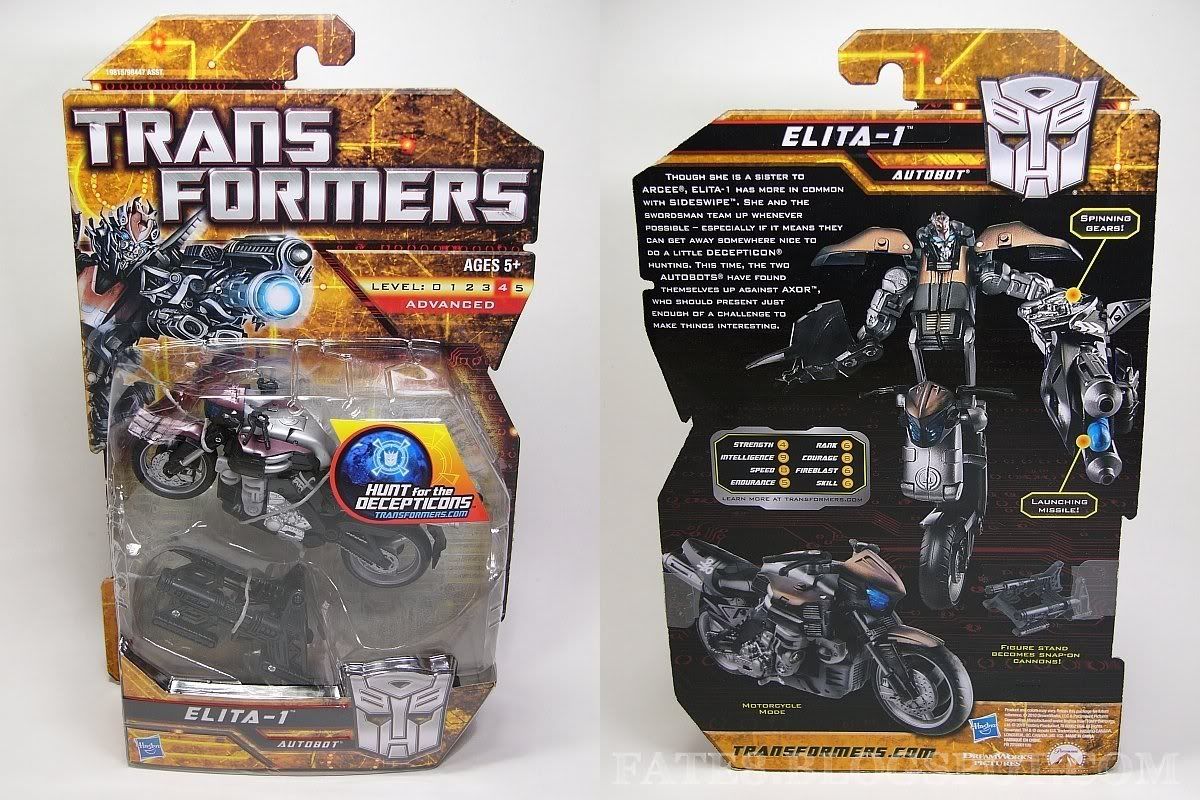 Bike mode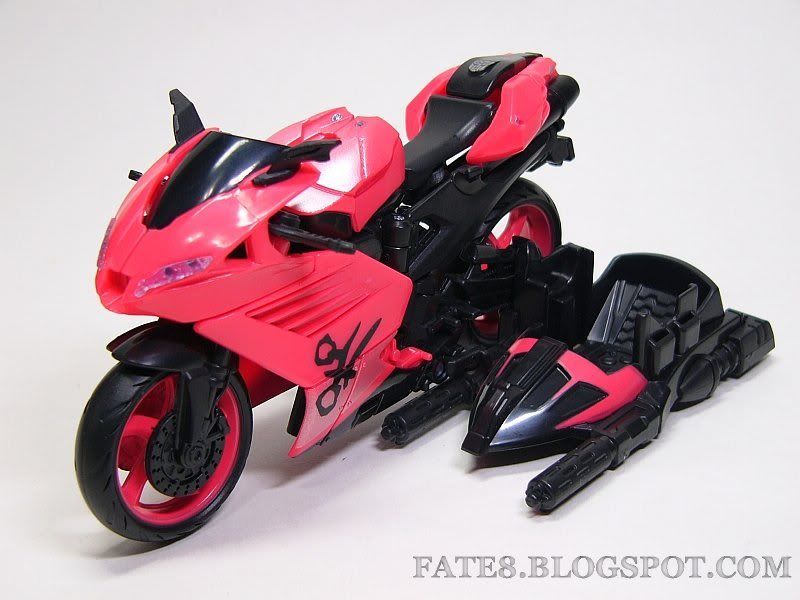 Arcee has a sidecar.
Chromia is so-so.
As a repaint, Elita-1 got much better paint job.
and an interesting "3L 174" (ELITA) license plate.
With their partners
Bumblebee and Arcee.
Ironhide and Chromia, their relationship begins in G1.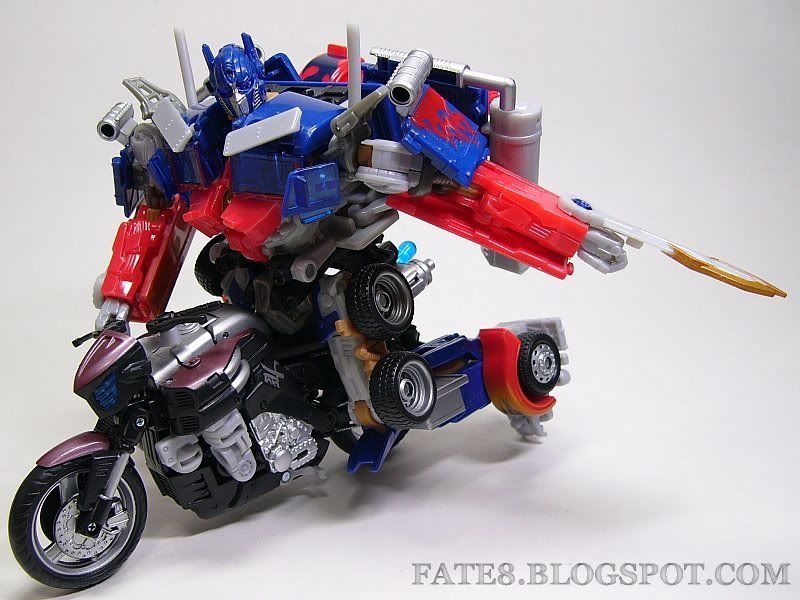 Optimus Prime and Elita-1, the Autobots leader and Fembot leader.
Robot mode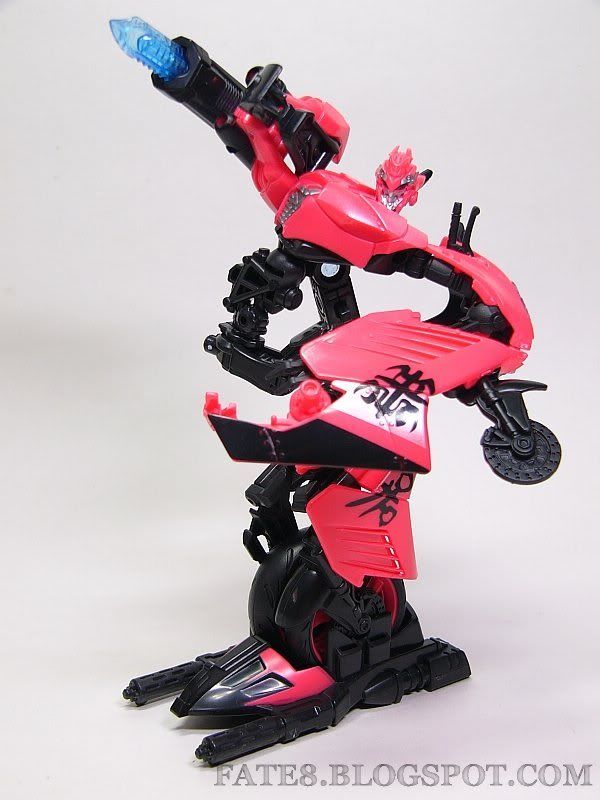 Arcee is the best among all bikes, at least she got better articulations and better arms.
It is hard to find anything to praise Chromia...
This mold is really really bad. I don't know why Hasbro decided to repaint it as Elita-1. Use the Arcee mold would be much better.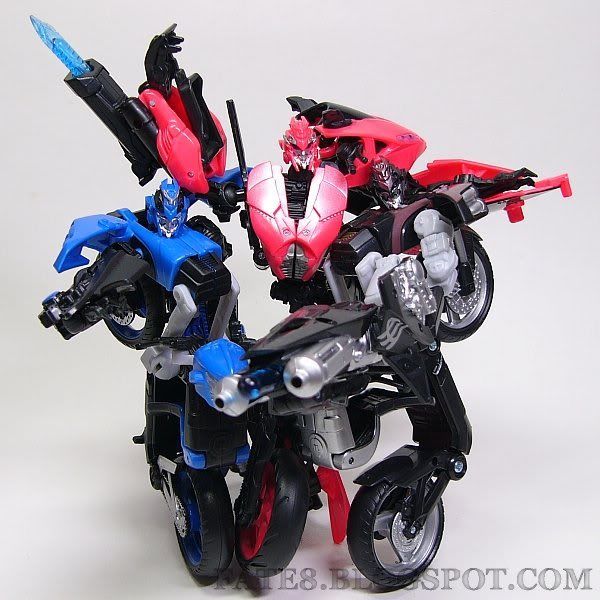 The Autobots Sisters.
Now lets combine!
Please use your imagination to make the combiner. Otherwise you can never accept sticking the 3 bikes together to form a new robot. Since there is no official manual to make the combiner, it is my version. Though it still looks like a piece of crap, at least there is a main body from Elita-1, and the right arm from Arcee and left arm from Chromia.
The robot modes really suck. I think this is the first time I display my fembots in vehicle mode.
Just knew that the Japanese version Elita-1 will be painted in Purple! WTF! Anyway, I think I will skip it.