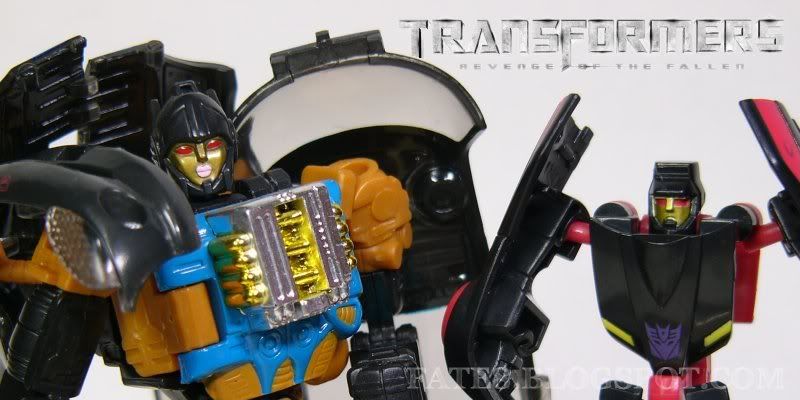 Black lady comes after the pink lady. You should know why I bought this "Target Exclusive" legends VS set. Yes, Shadow Striker is a fembot! I really don't care about the 10th Bumblebee repaint. I paid the money just for this black wheelie repaint. I know this little figure has no symbol of a female, but her name is irresistible! I love the original
Viper Shadow Striker
! Anyway, she still got the same color scheme, especially the face and eyes as the original's. Just some quite shots.
(click to enlarge the photos)
"Only at Target" but a Toysrus sticker! It is Hong Kong!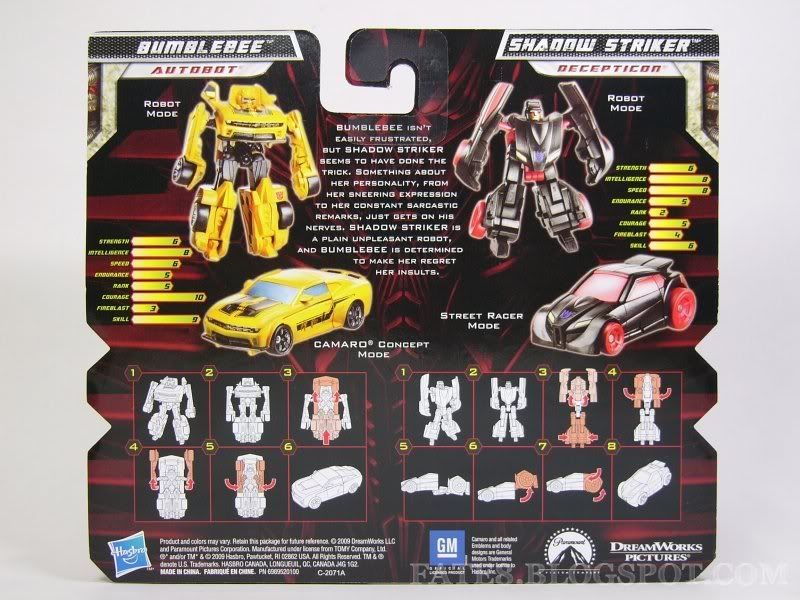 Who cares the story behind them?
Can you tell she is a Fembot?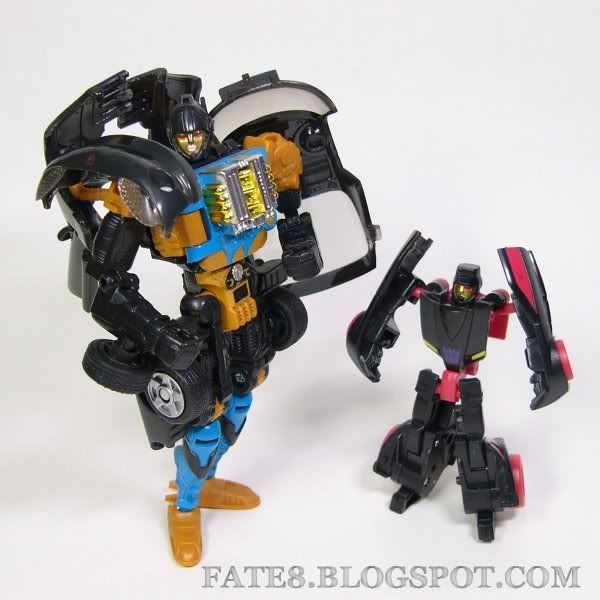 Once an exclusive, always an exclusive.
But from convention exclusive to store exclusive.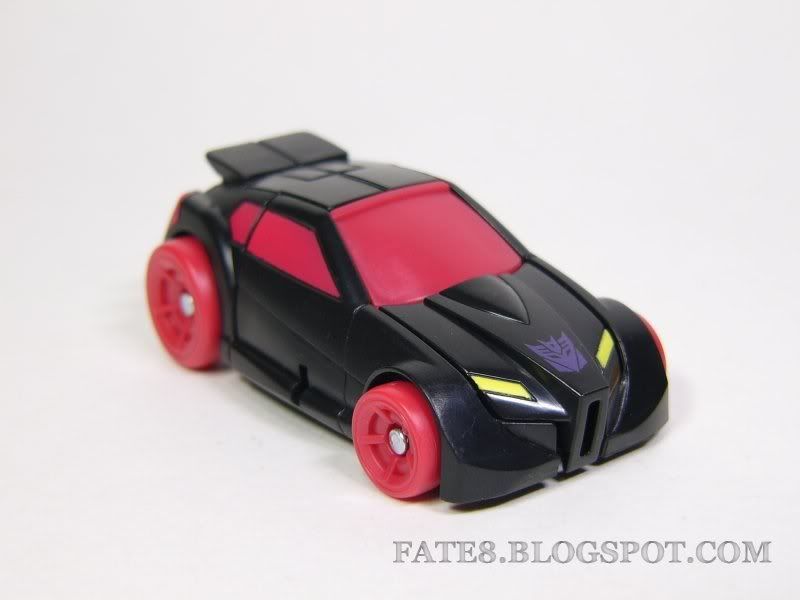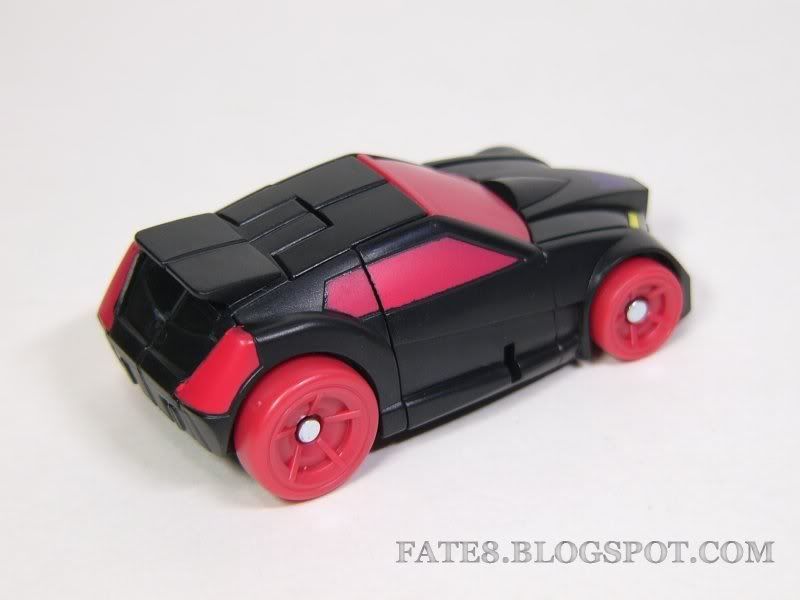 Car mode is nice, Transformation system is good as a legend size figure.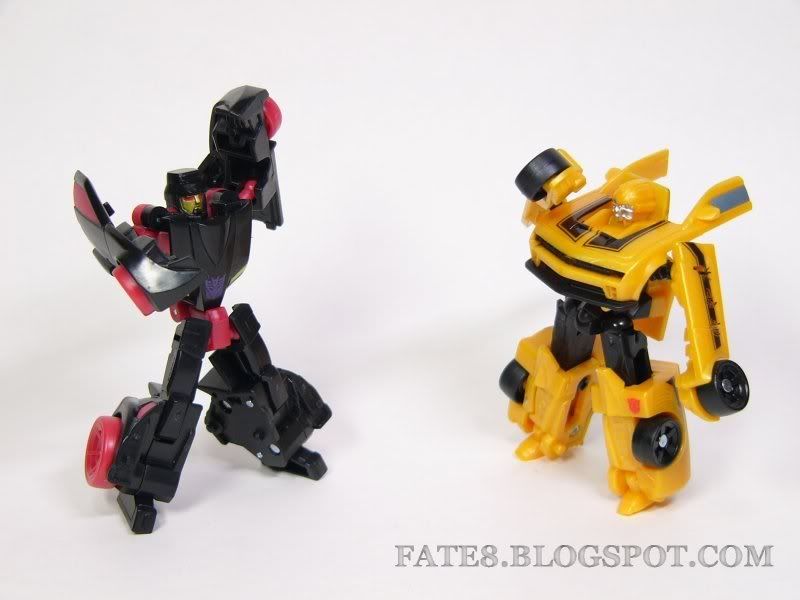 OK, they should have a fight.
Bumblebee, I don't really want you! Still I will give you a few shots.