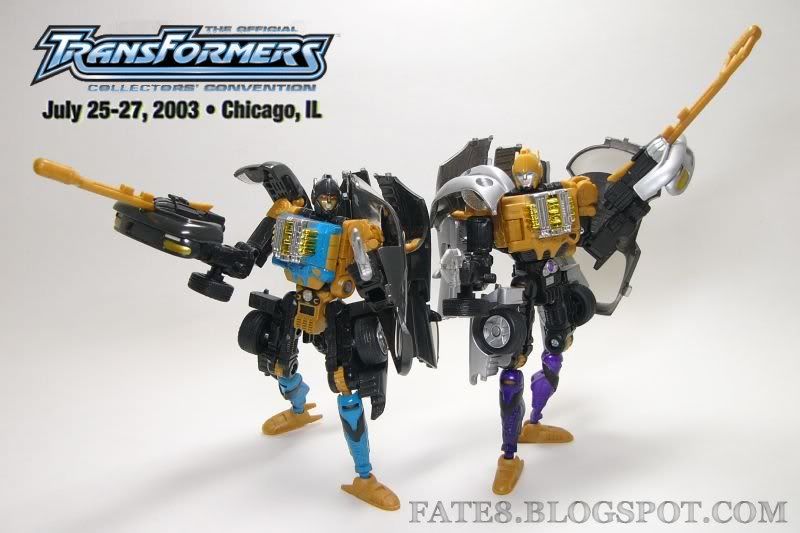 I got the Viper ladies from eBay already a year (Thanks
Sam
!). Finally I can make use of my day-off to take them out to have some photo shots. Female transformers are always my favorite. The RID Dodge Viper is also a good mold. I really can't resist this Viper ladies set! I hate OTFCC (now Botcon) was not held in Hong Kong that I had to go for eBay! (T^T)
I know they are old stuff, but I hope you can enjoy these pics. (click to enlarge the photos)

The package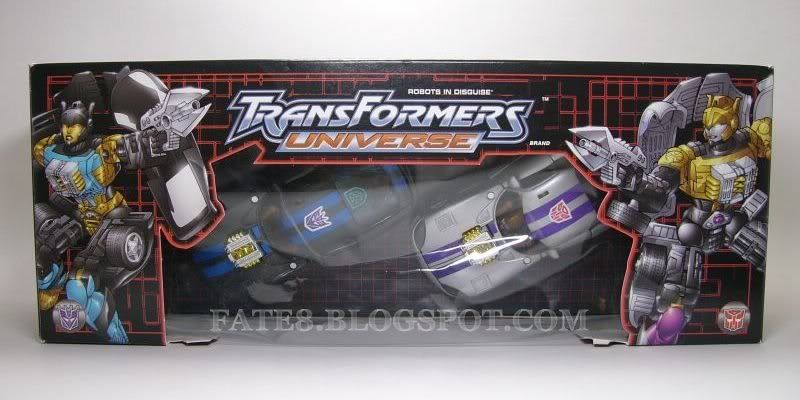 Transformers Universe, the words for repaint!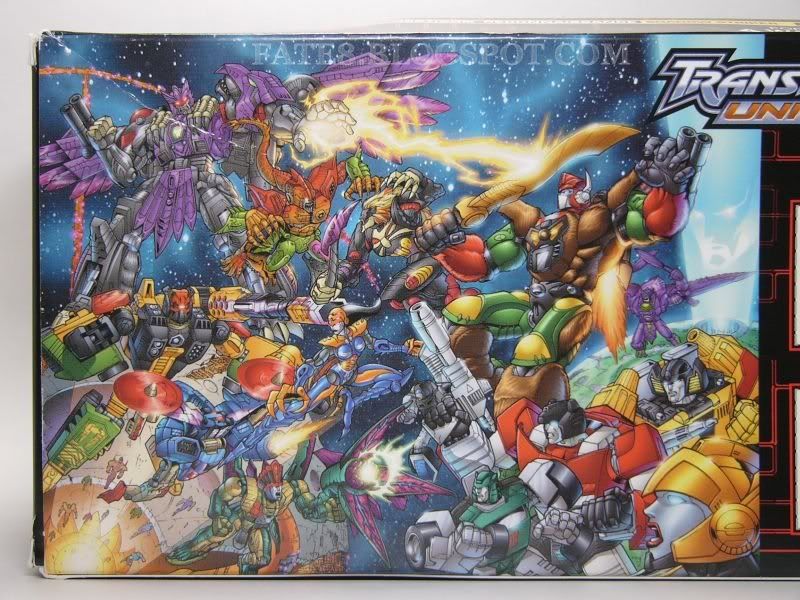 What a memorable scene! You can't find such kind of boxart anymore!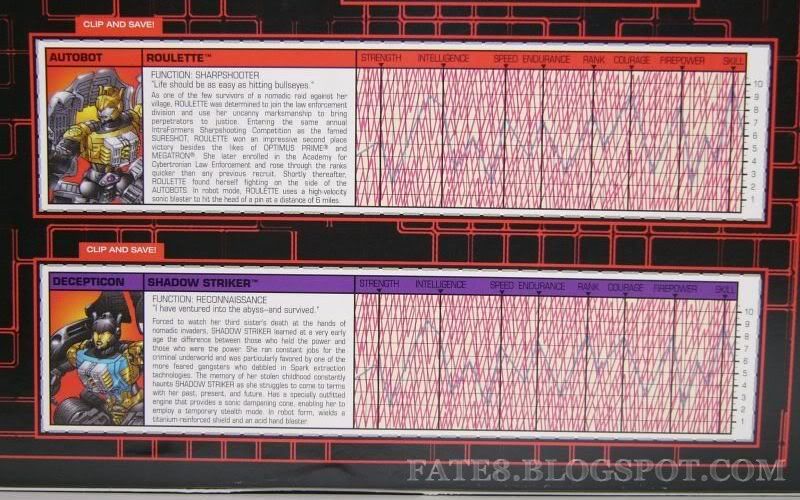 Roulette and Shadow Striker's BIO in G1 Style!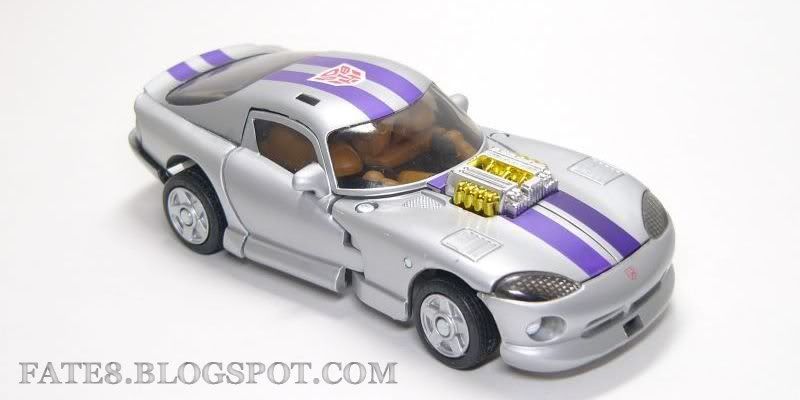 Silver Viper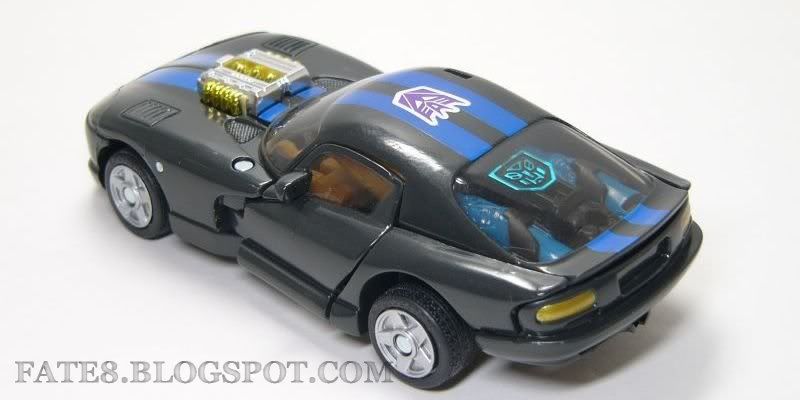 Black Viper. Still has the Autobot insignia on her arm.
What a repaint!
More car mode pics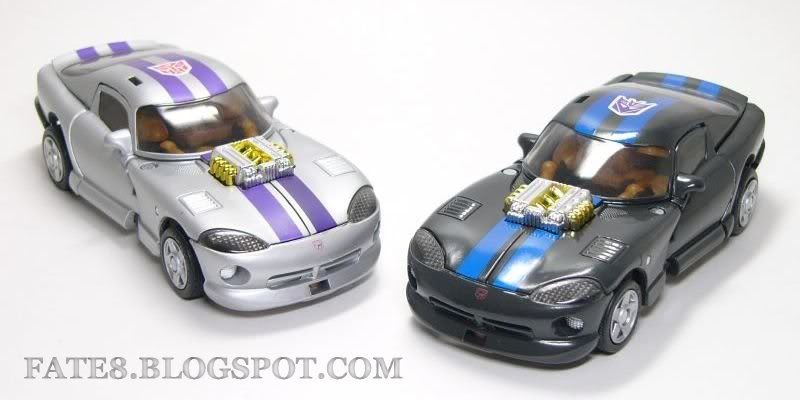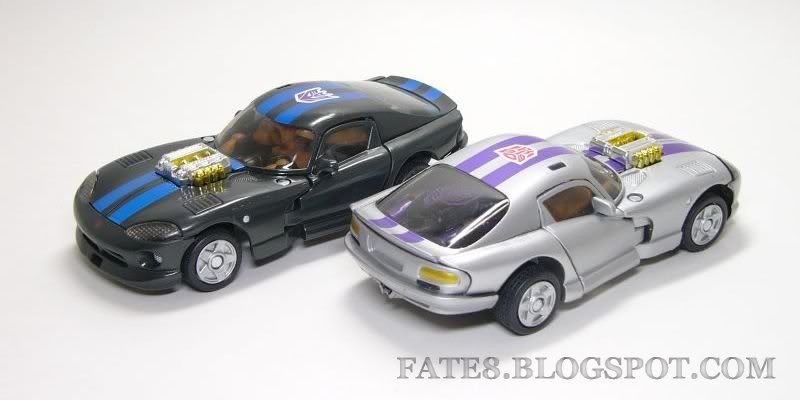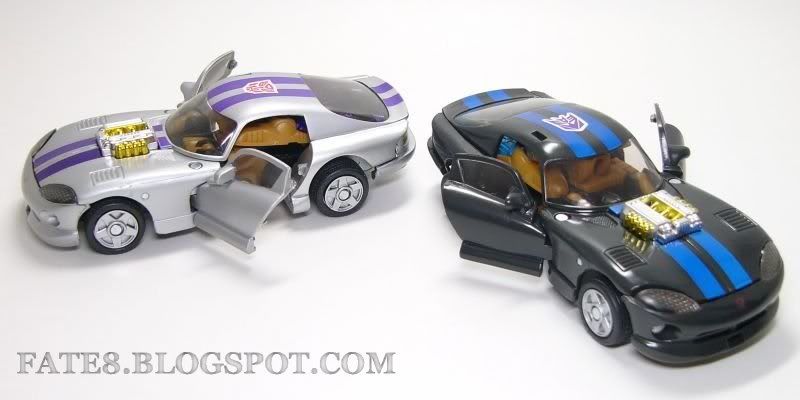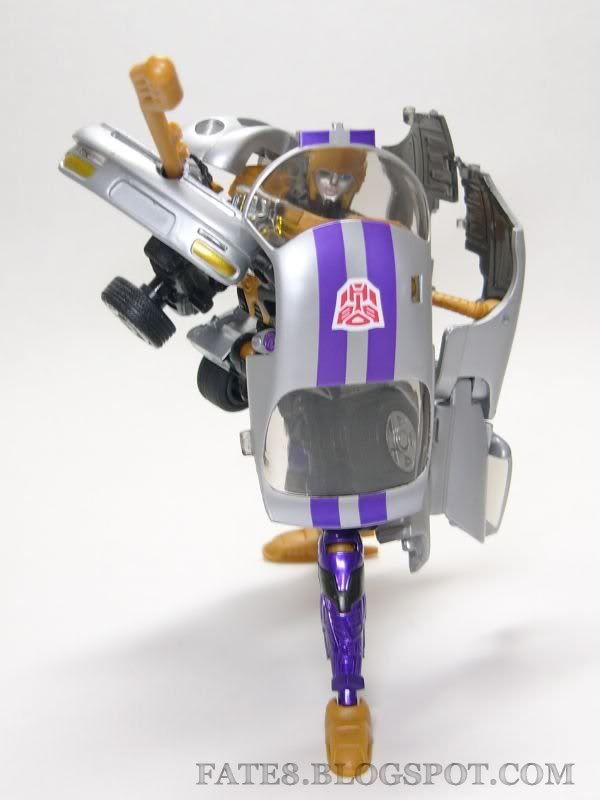 Roulette robot mode
Is she a sniper?
Shadow Striker robot mode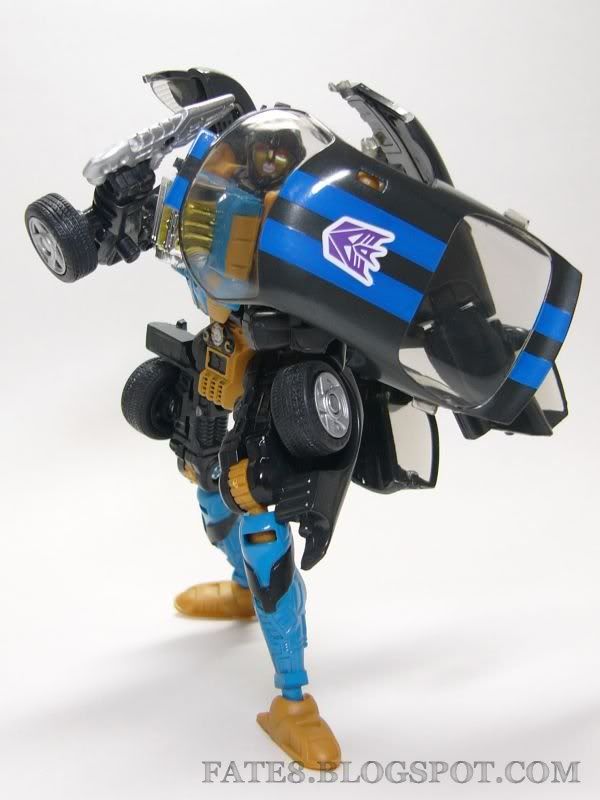 Bad women is always more attractive!
It really worths to own this figures set. Cool car mode, very nice transformation system, good articulation, really a masterpiece at year 2000. And 3 years later, OTFCC remolded this figure to the Viper ladies twins, how can you resist?