Didn't post a TF blog for a long time. Here comes a small photo gallery of the Transformers G-Shock Megatron Model. It is my first G-Shock. I pre-ordered the Convoy model at the very beginning. However, when the actual product hit the street, I changed my order to the Megatron model. The Megatron model is much much better than the Convoy model!
Let's have a look on this nice piece! (click to enlarge the photos)
The package
Megatron with Megatron model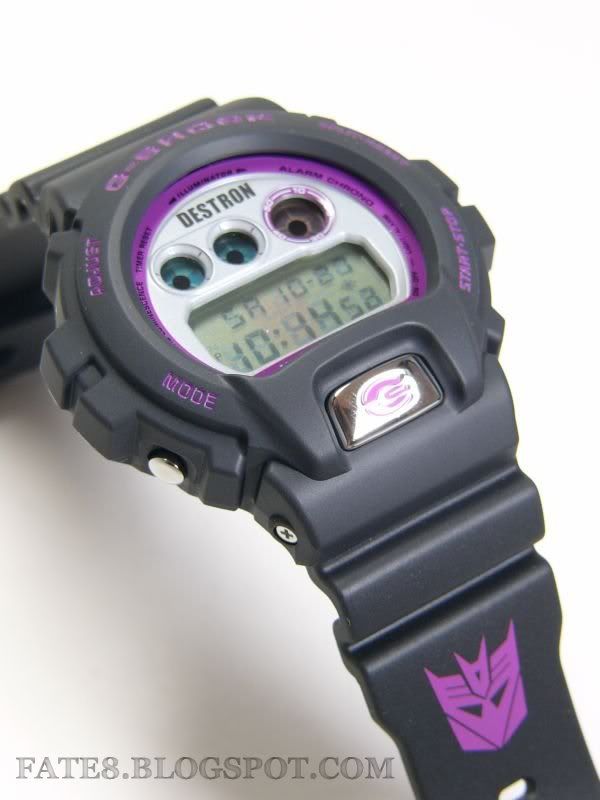 A Decepticon logo on the watch band
Glow in dark!
PEACE THROUGH TYRANNY!
Don't forget to visit Remy's gallery for the
Convoy model
!