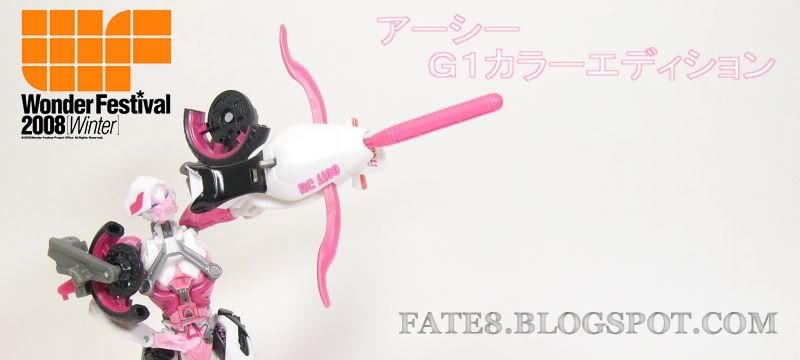 Another movie Arcee repaint, but it is the first movie Arcee I get her out of package! Movie Arcee is one of the best movie figures for the robot mode. The original color is already very good, but this G1 color repaint also tastes very nice. However, rather than G1 Arcee, I think she resembles G1 Minerva more. As an convention exclusive item of the Wonder Festival 08, I really had to spend quite a sum for her. What a poor TF collector...
Now lets enjoy this gallery of G1 color Arcee! Original color Arcee and Black Arcee will follow!
(click to enlarge the photos)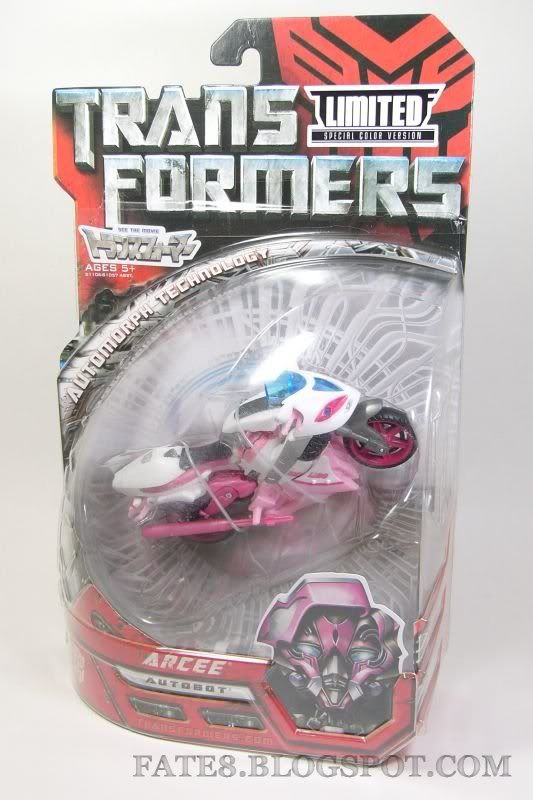 Using the same package as MA-11, but with a "Limited special color version" sticker.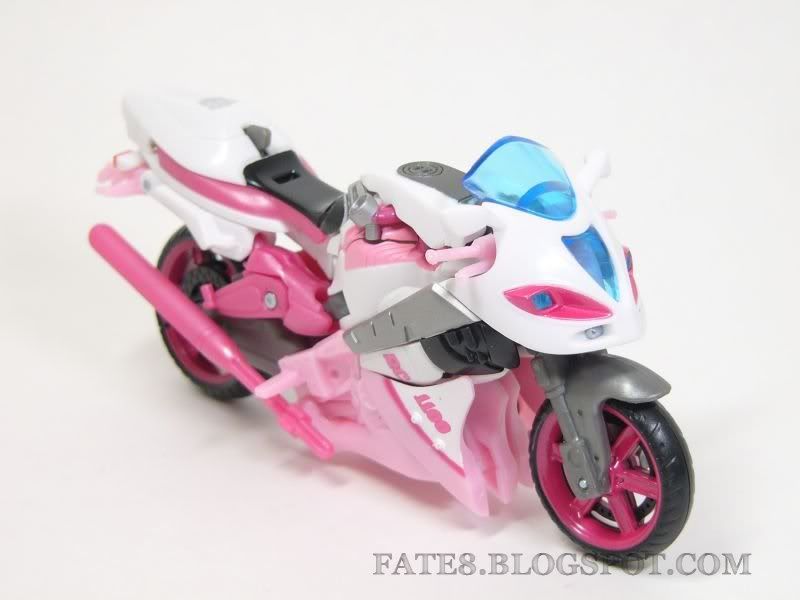 Nice bike mode. I really love this mold.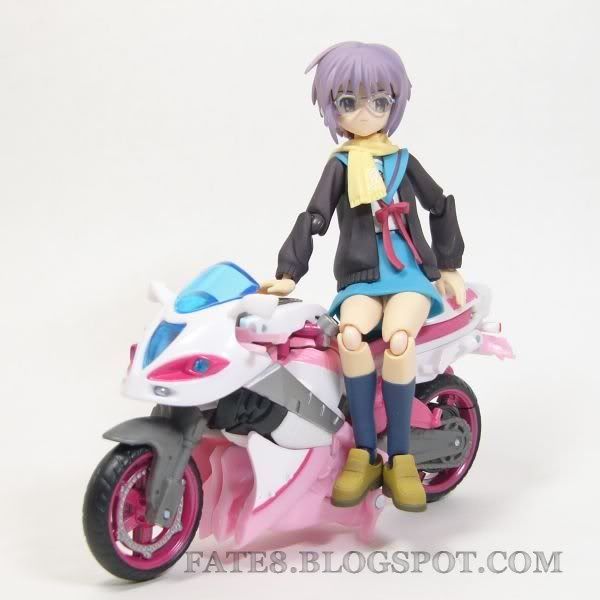 Pretty girl on pretty bike.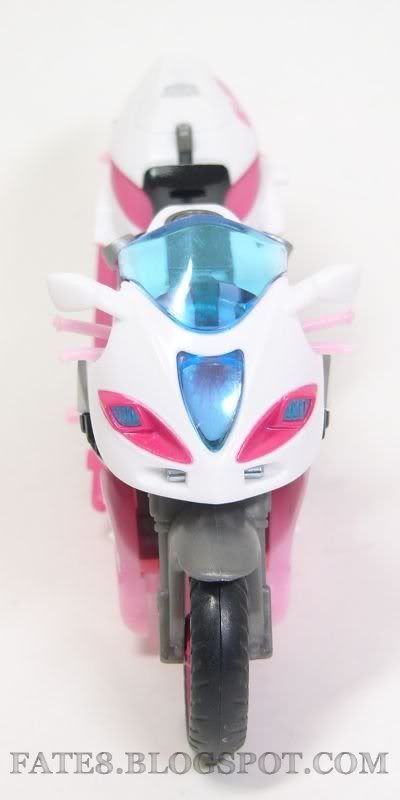 It makes me think of Masked Rider.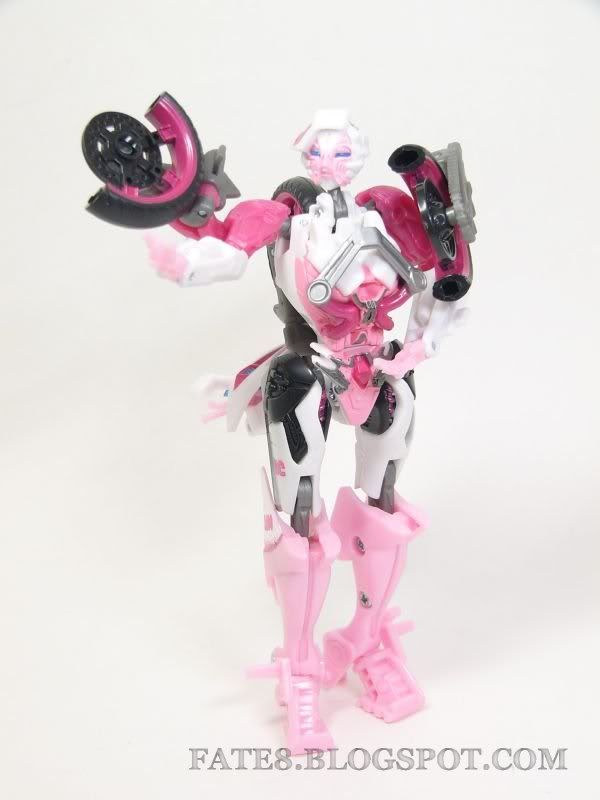 My pink lady.
Why new Arcee always gets a bow?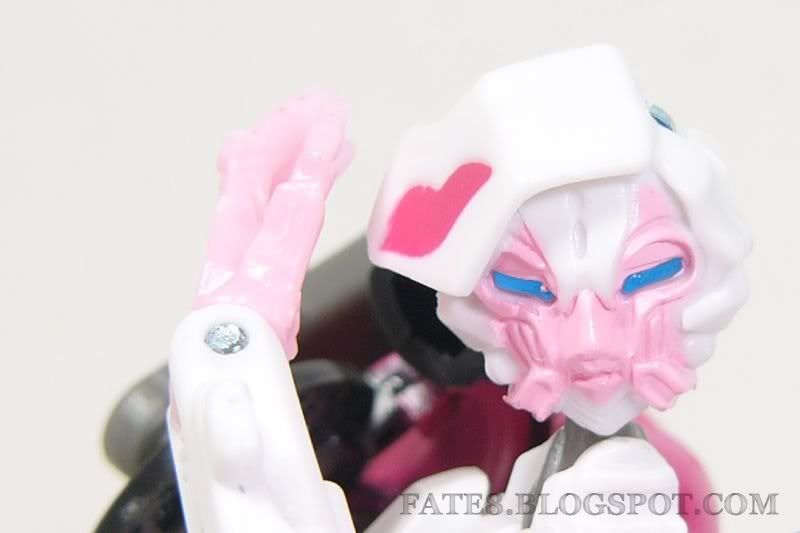 Woman always needs some closeup shots.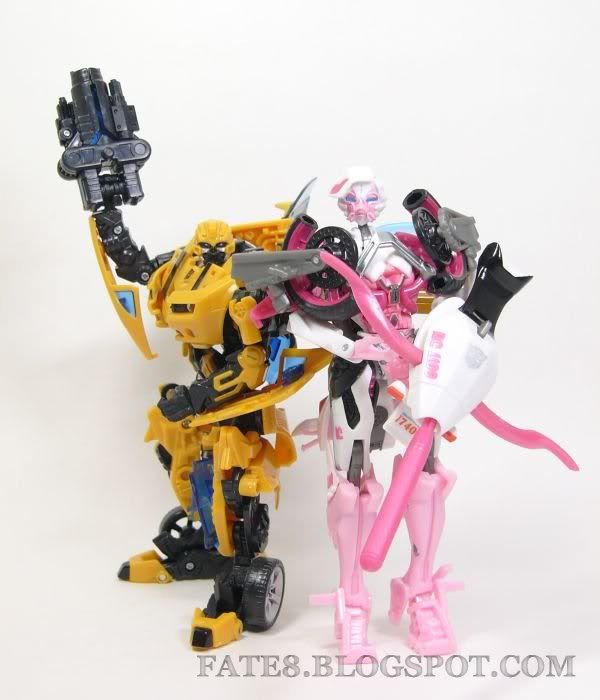 The Autobots A & B.
Please wait for the comparison shots for the other two movie Arcees.