This is the first time I opened 5 TFs in one day (except minicons)! It took me over 1 year to get all the 5 Cheetors. Let's go through how Cheetor becomes a mature warrior.
(click to enlarge the pics below)
Cybertronian mode
The speed freak Cheetor
I don't have the chance to get a Cheetor toys when it first came out. Mine is the Tele Mocha one.
Even with a TransMetal body, Cheetor is still a kid.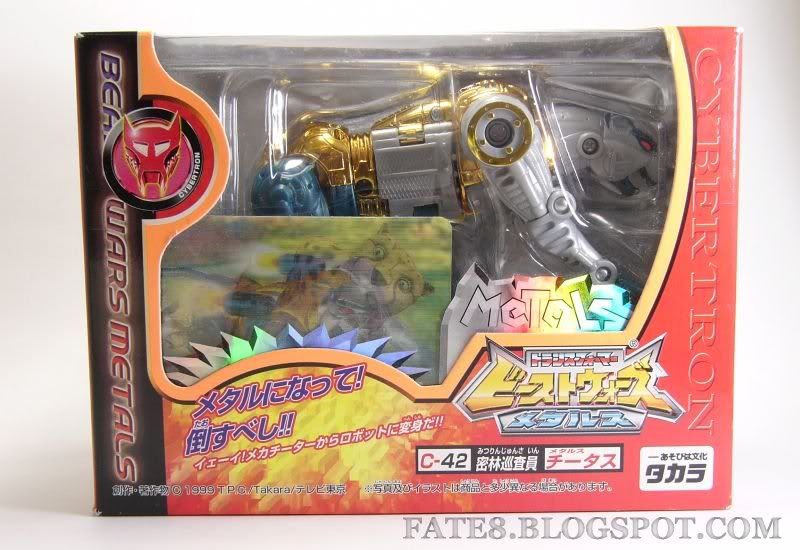 My TM Cheetor is a Japanese one. I got it in a fairly low price. (less then US$10)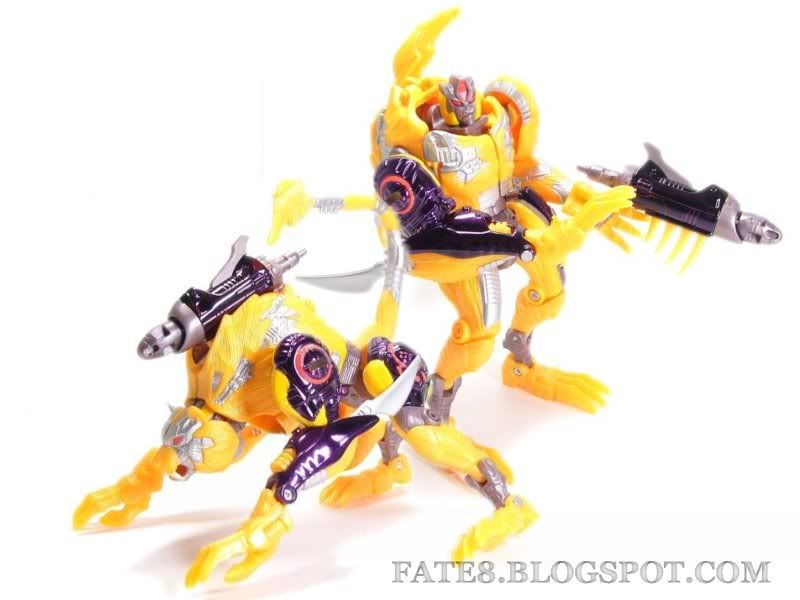 Cheetor is a lucky boy. He is always the first one to get an upgrade.
This is the best Cheetor as a toy.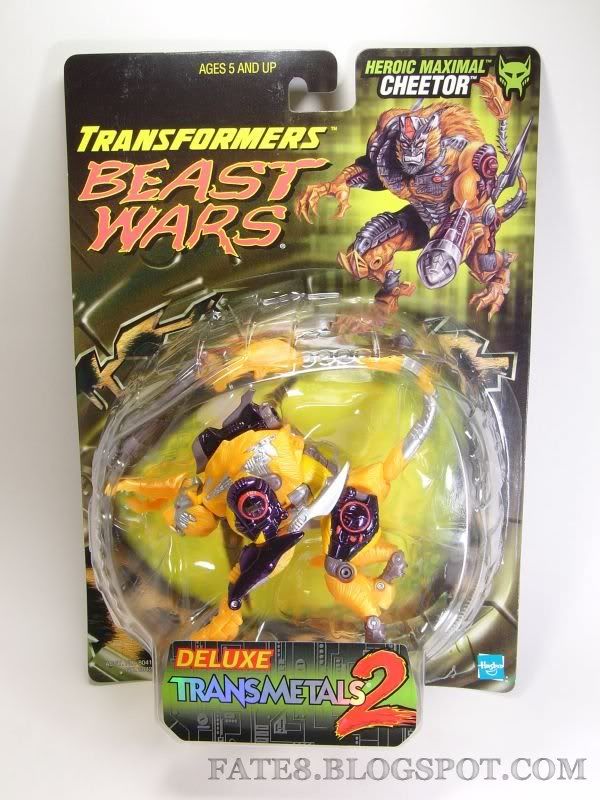 My TM2 Cheetor got a Takara sticker on the card back. There was also "USA-Edition" at that time?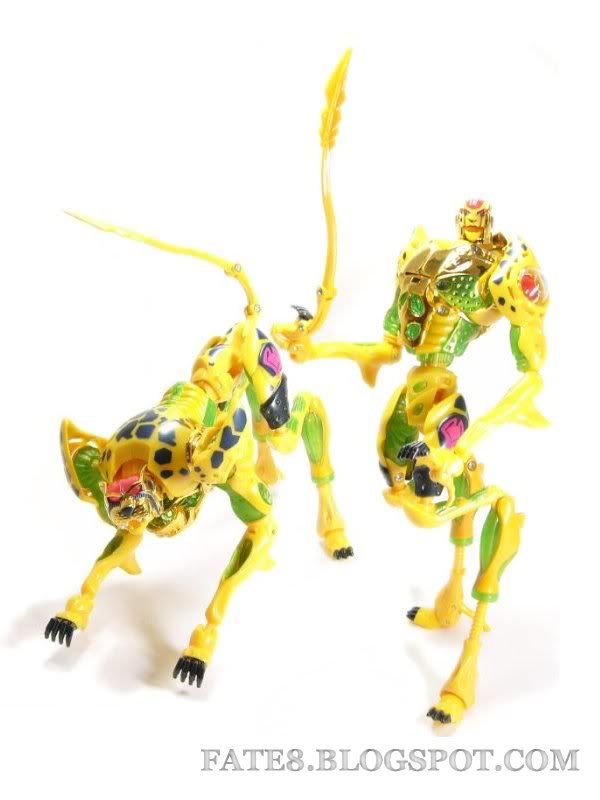 Finally become a mature warrior in Cybertron.
As a Mega size toys, BM Cheetor sucks...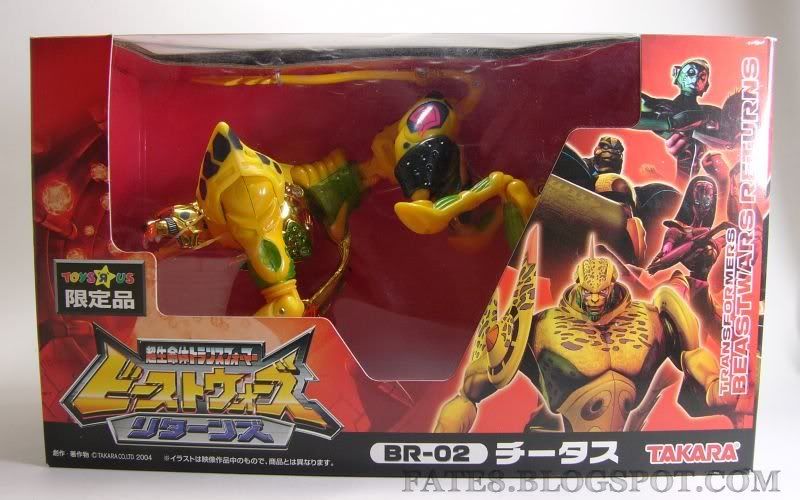 Then why did I get him? Just because I got it in Japan TRU with 500 yen!
Finally, a group shot in beast mode.
Oop! one in car mode!