Another cross-over product, Transformers X Gari Gari Kun. Gari Robo Kun is an ice pop transforms to Gari Gari Kun in Optimus Prime costume. I have no interest to get it at the beginning but I heard that the design is not bad, so I got the soda one. This little guy is fine as a collectible, but it is not a must have for a TF fan.
(click to enlarge the photos)
Nice package, really looks like the real ice pop.
It even comes with the ice pop bag!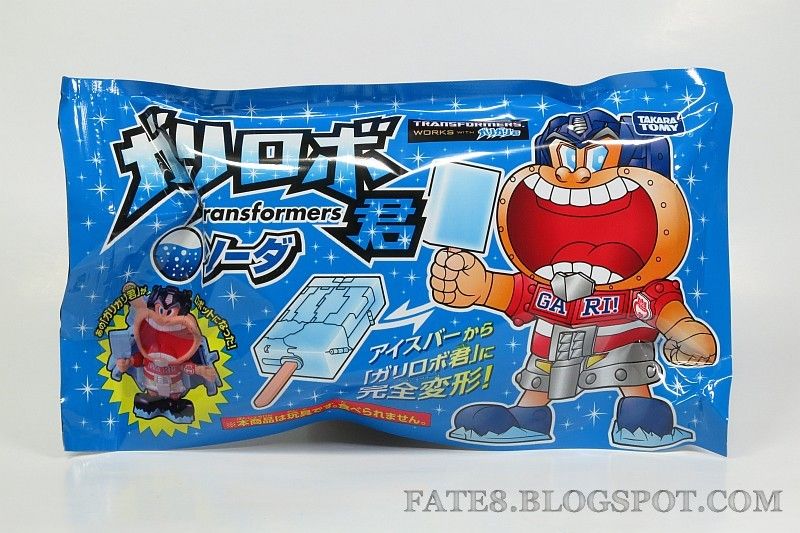 Ice pop time!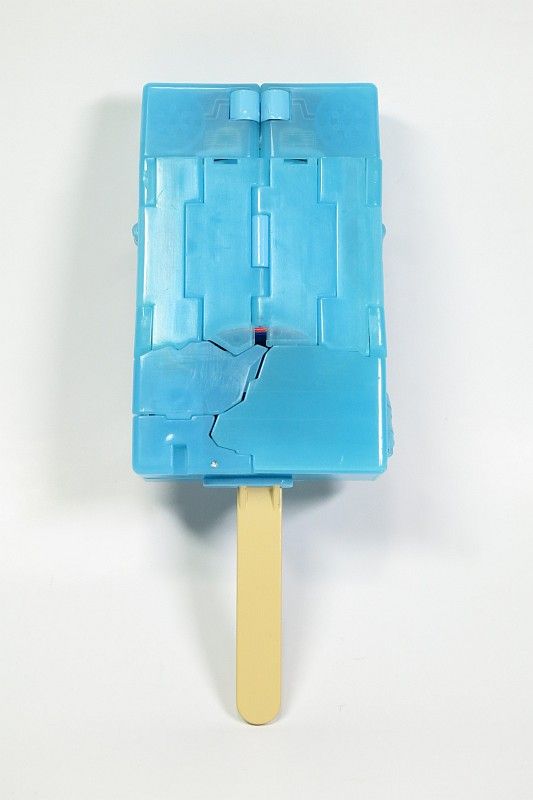 Gari Robo Kun! See the emblem on his shoulder!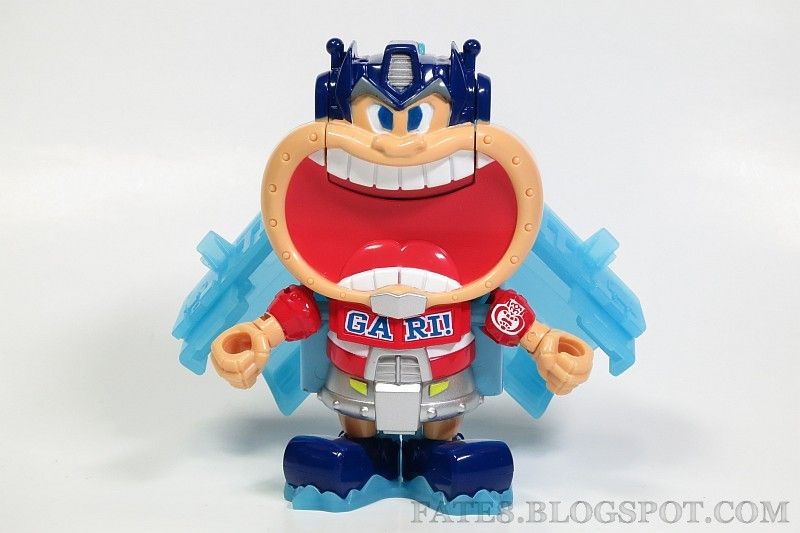 Back view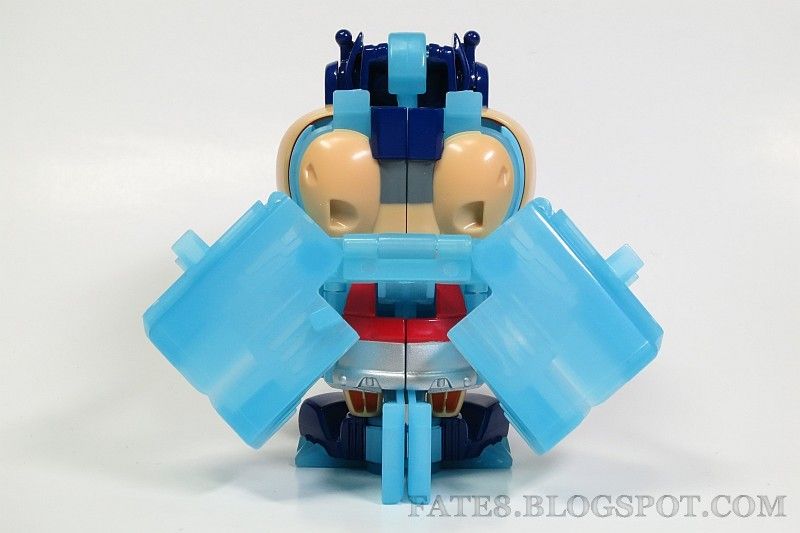 The transformation is actually quite sophisticated.
Gari Gari Kun is my favourite!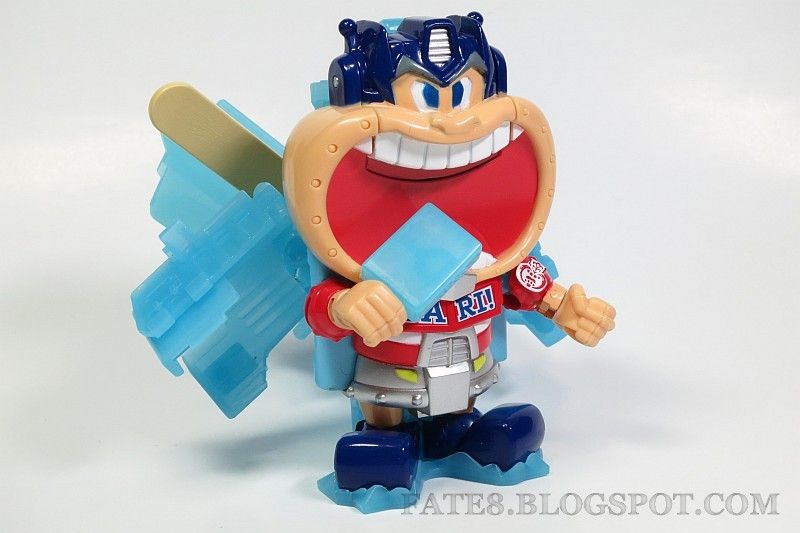 Full armoured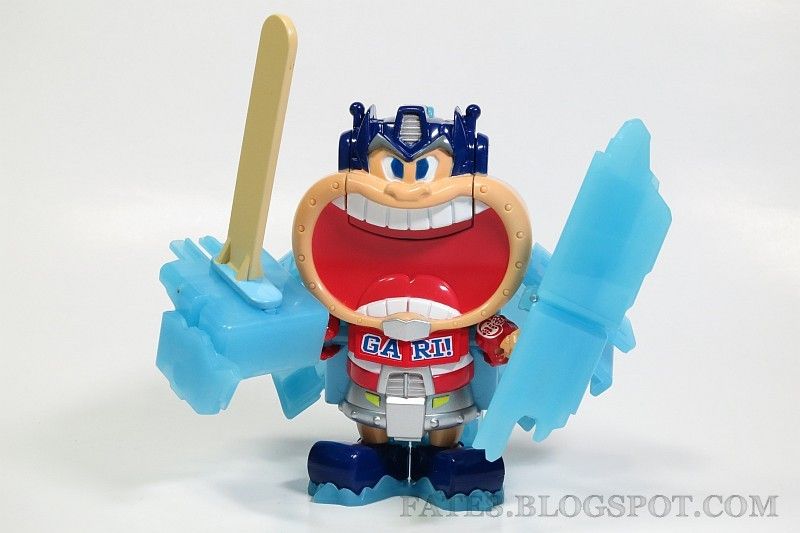 Want an ice pop now?