Transformers Prime deluxe figure Wave 1 (or Wave 1.5?) reached Hong Kong! I am very very satisfied with all the 4 figures. The design of these figures are superb. Nicely shaped robot modes and very sophisticated transformations. Didn't get so enjoyable TF toys for long time. Only complaint is the figure size becomes smaller and smaller. How tiny can a deluxe size figure be? Have a look at Starscream! Another complaint, how bad the assortment arrangement could be? 3x Bumblebee, 2x Cliffjumper, 2x Starscream and 1x Arcee! Can you imagine how hard did I get Arcee? OK, complaint is over. Lets enjoy a small gallery of these nice figures!
(click to enlarge the photos)
In package images.
What does First Edition really mean?

The main role always falls on Bumblebee since Movie. ~_~
He is not bad, but can you show me something different?
The vehicle mode scale is ridiculous. Cliffjumper is too small and Arcee is too big.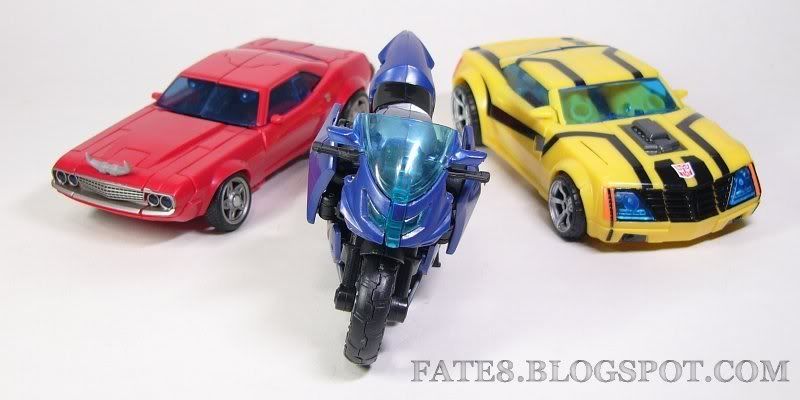 The girl in pray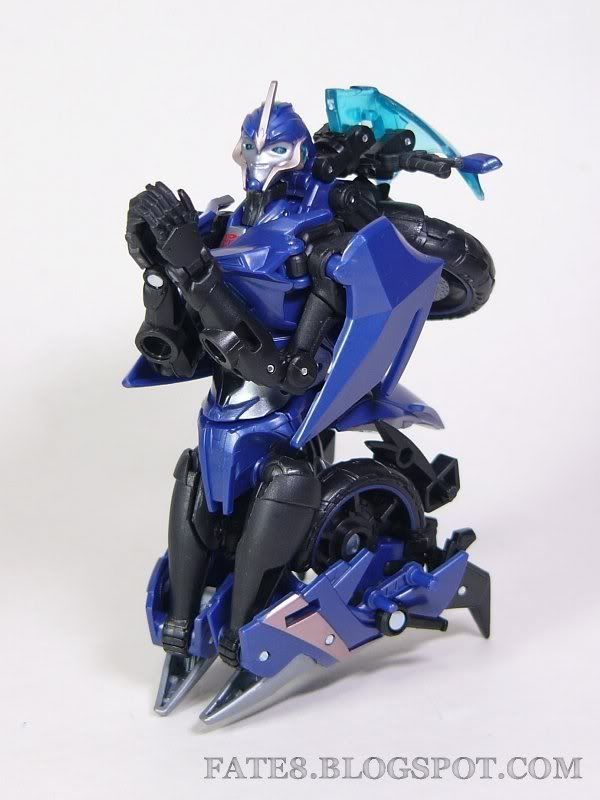 TFP Cliffjumper is the best Cliffjumper ever.
Very nice car mode and robot mode design, and no longer a Bumblebee repaint.

Bumblebee is quite good.
The QC seems to be bad. The chest part of mine is too tight that I cannot move it down the headlamps. I cannot move the left shoulder up. :(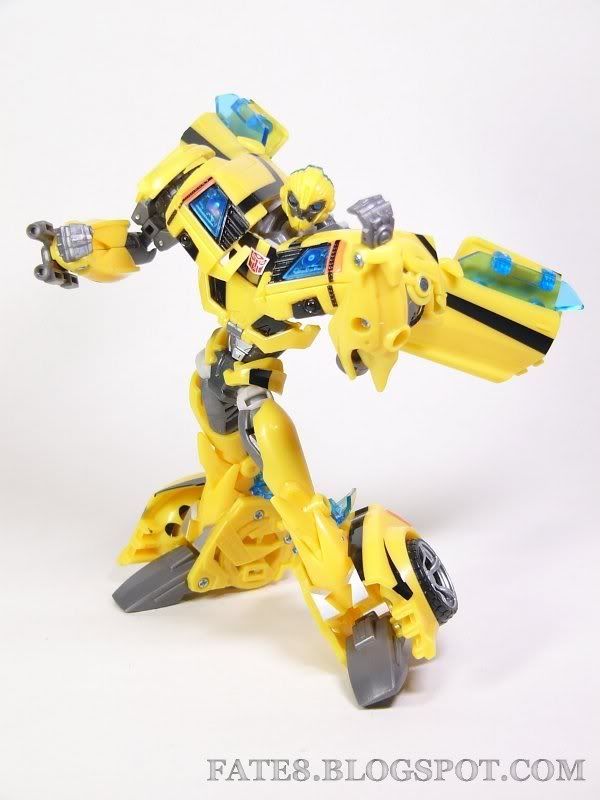 Which one do you like more? Movie or TFP?
How about using Prime's gun?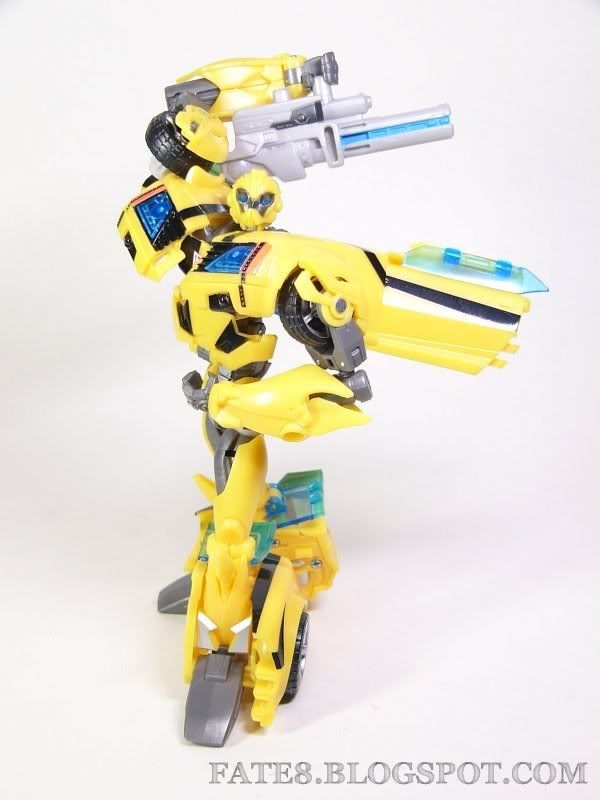 The best figure, Starscream!
Superb transformation system, and great robot mode. The best figure in wave 1.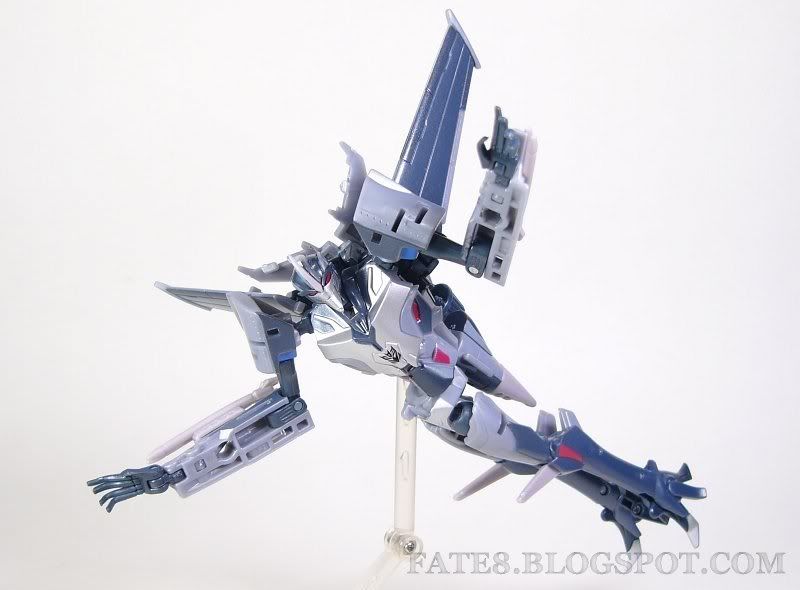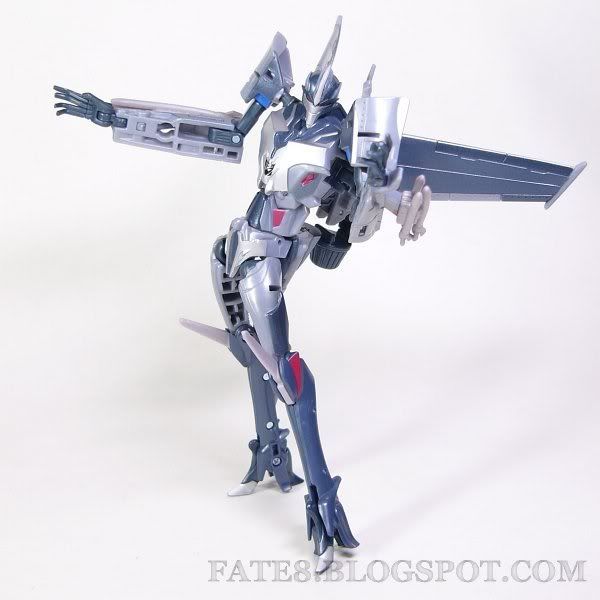 Goodbye, Cliffjumper~
This is the so-called "Display Stand".
Hasbro, you better skip this and make the package smaller!

I really enjoyed with these 4 figures. The best figure is Starscream. I love his sohpisticated transformation and his skinny design. He is super poseable. My favorite is Arcee as she is a fembot. TFP Arcee is the best Arcee toy ever. A very good bike mode, and nicely designed transformation. The robot mode is very poseable and have a great female style. Bumblebee and Cliffjumper are also good. You'll feel sorry if you don't get these figures. I hope I can get the NYCC Arcee.