This is my 100th blog post with tag Transformers, but what I show here is a non-transformable, even not a robot at all. As a diehard TF fan, it is hard to resist anything with an Autobots insignia. Though it is not a transformer at all, it is really nice collectible. It doesn't ruin neither the Tomica nor Transformers brand. A great cross-over. I am waiting for the black OP Tomica coming next month.
(click to enlarge the photos)
Card package is not regular Tomica style.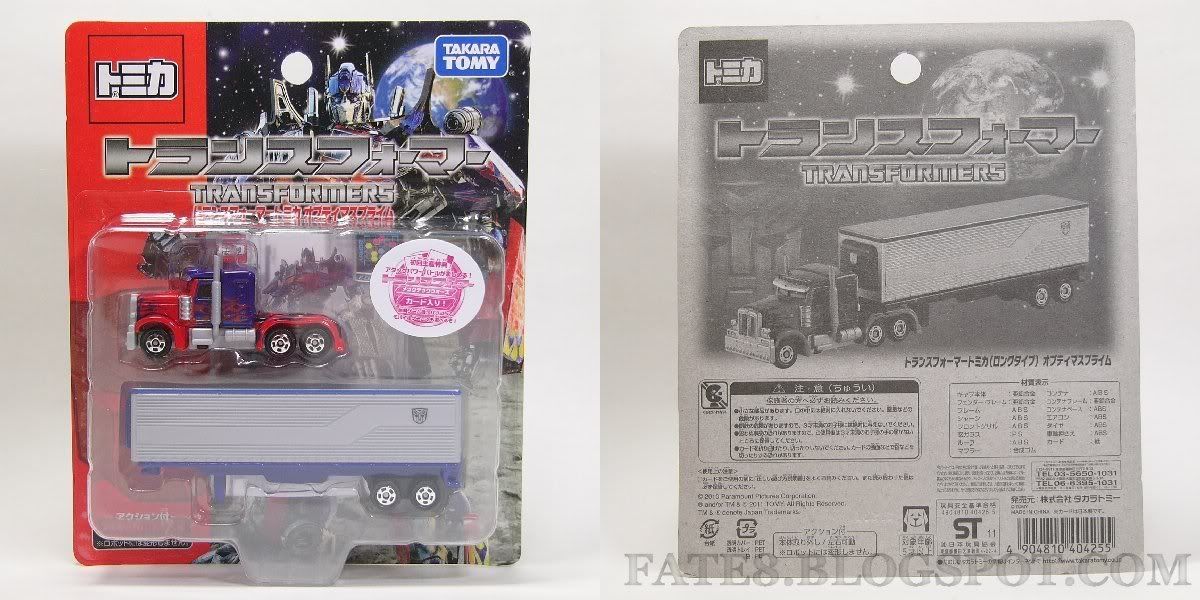 The MechTech Wars card game
The truck is very detailed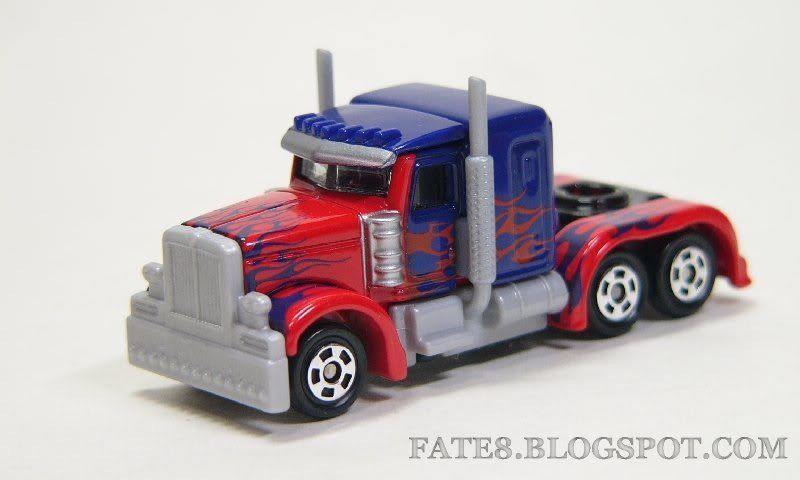 The trailer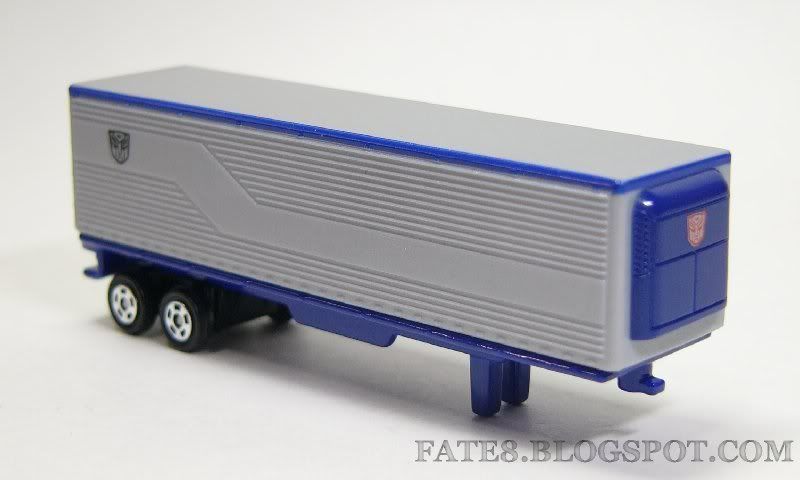 Autobots, transform and roll out!
The container is also painted very well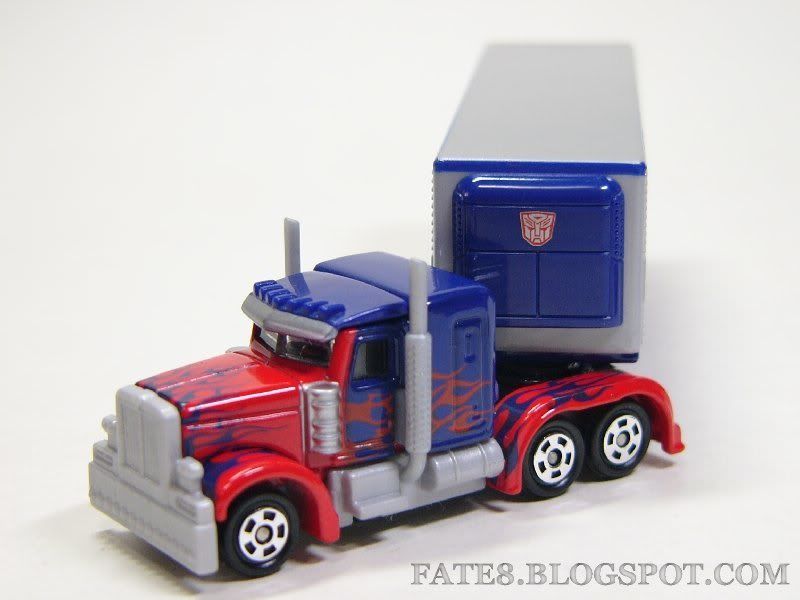 The legend figure is of same scale!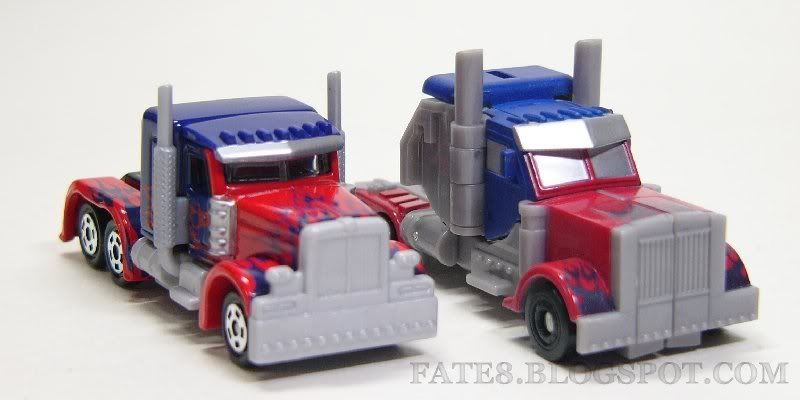 So the container can also be docked on legend OP!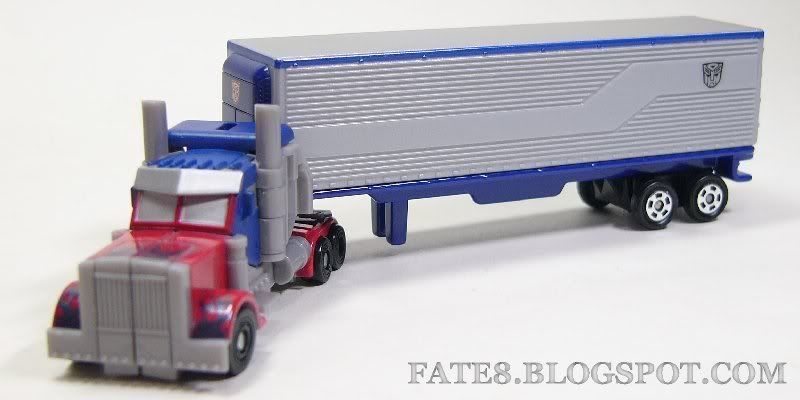 I don't know if RPM OP can also do so or not, as I don't have one :P
This Tomica OP is really nice. When you put it together with legend figures, that would be awesome!