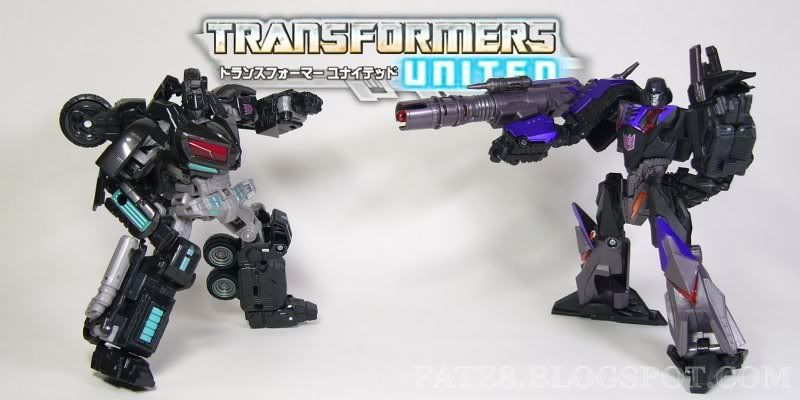 Black Optimus Prime is always irresistible while black Megatron usually not. However, this time Darkside Megatron is even more attractive than Darkside Optimus Prime. The price of this limited edition box set is even cheaper than the regular ones. No excuse to skip them!
(click to enlarge the photos)
I don't know why I love this monochrome package. Maybe it means exclusive?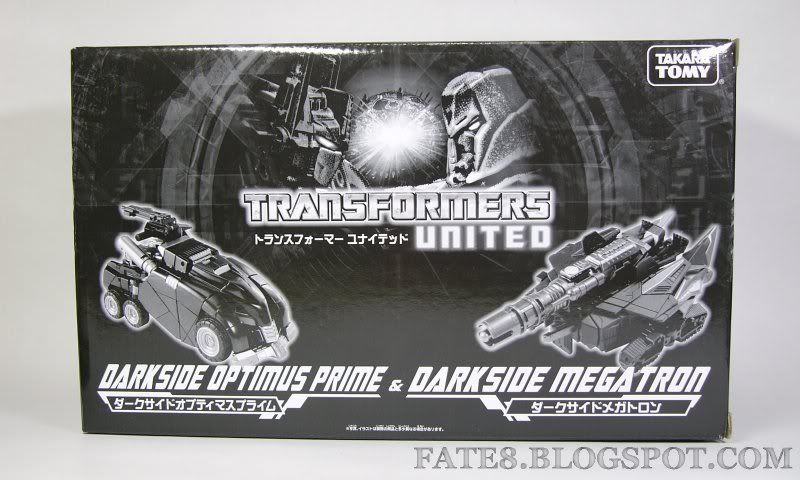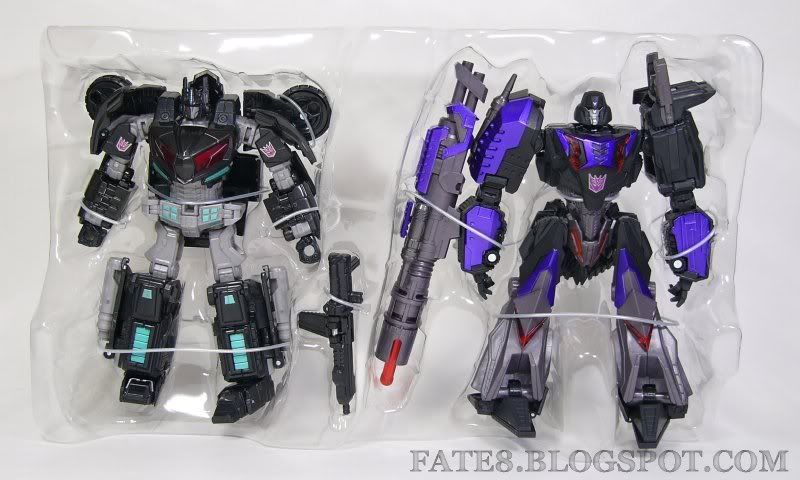 Optimus Prime Truck mode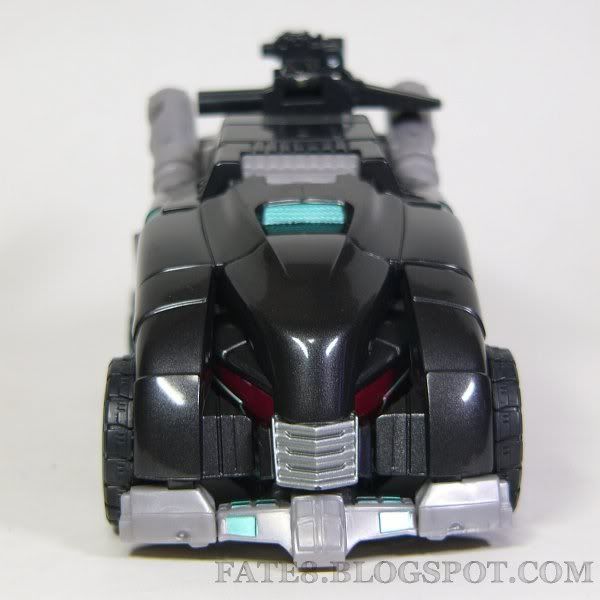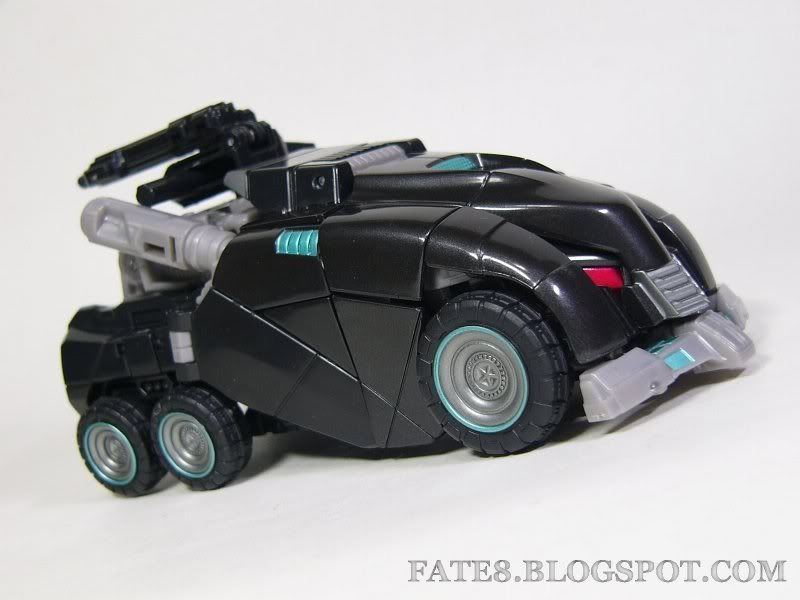 I love the black and cyan color scheme of all black Optimus Prime.
Megatron Tank mode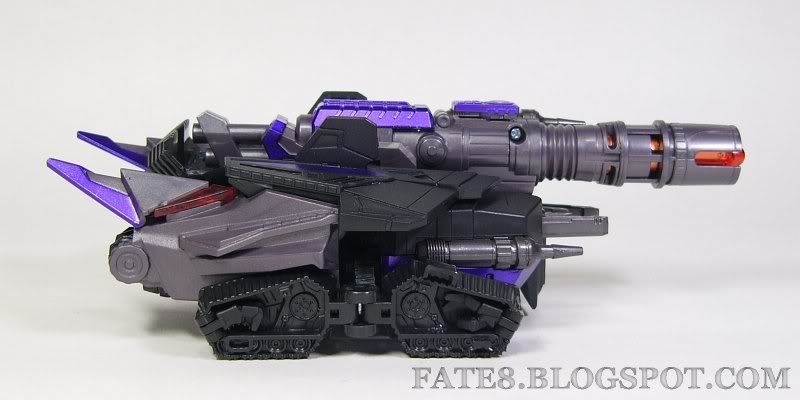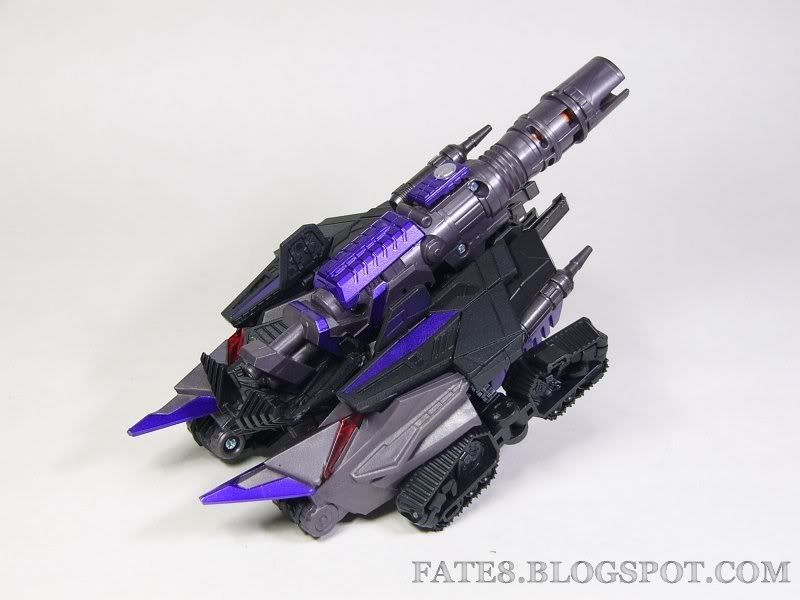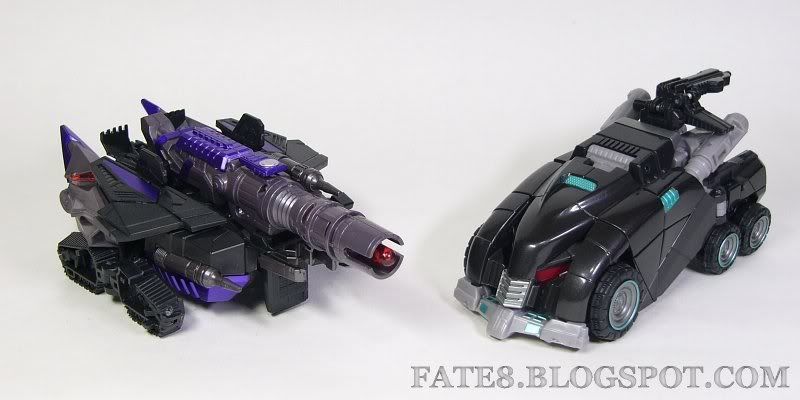 Robot mode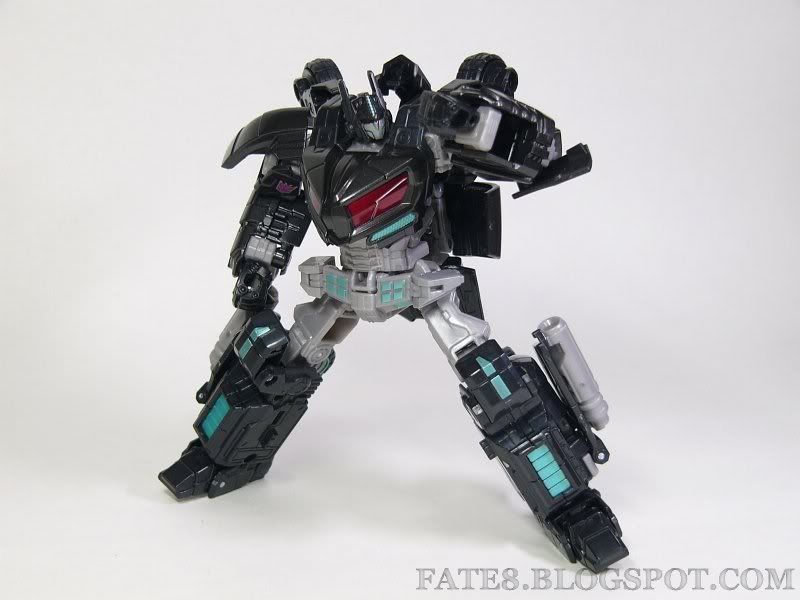 Darkside OP is a Decepticon is much better than an Autobot black OP.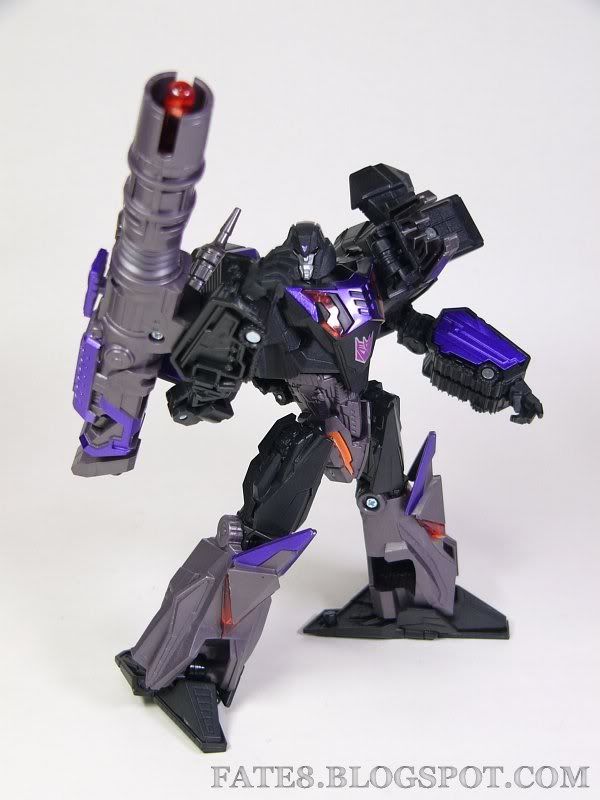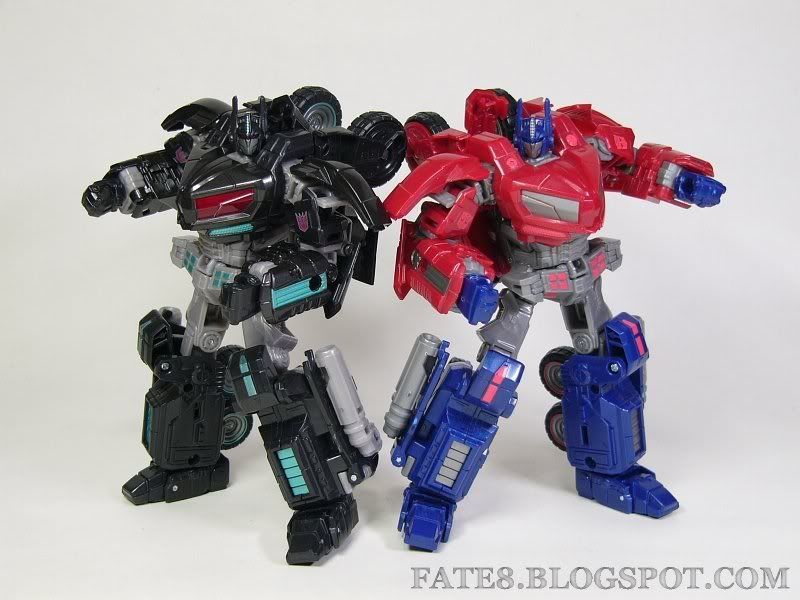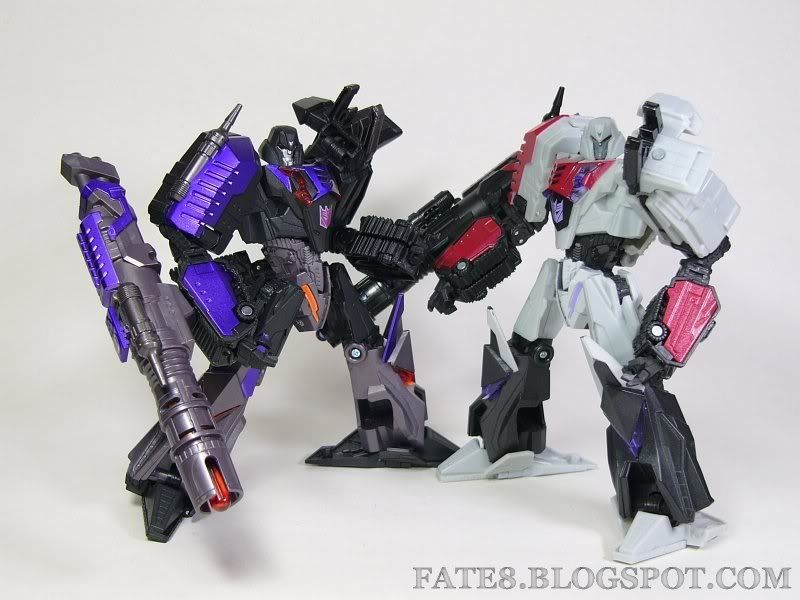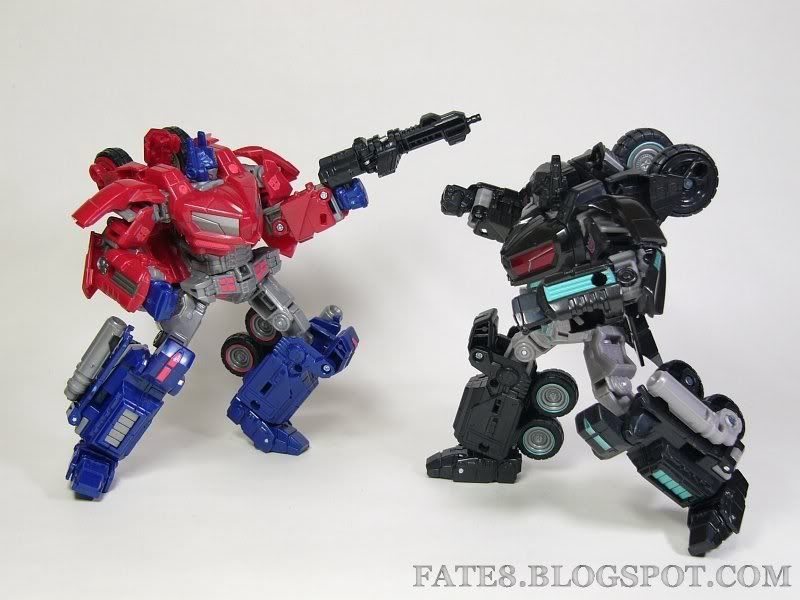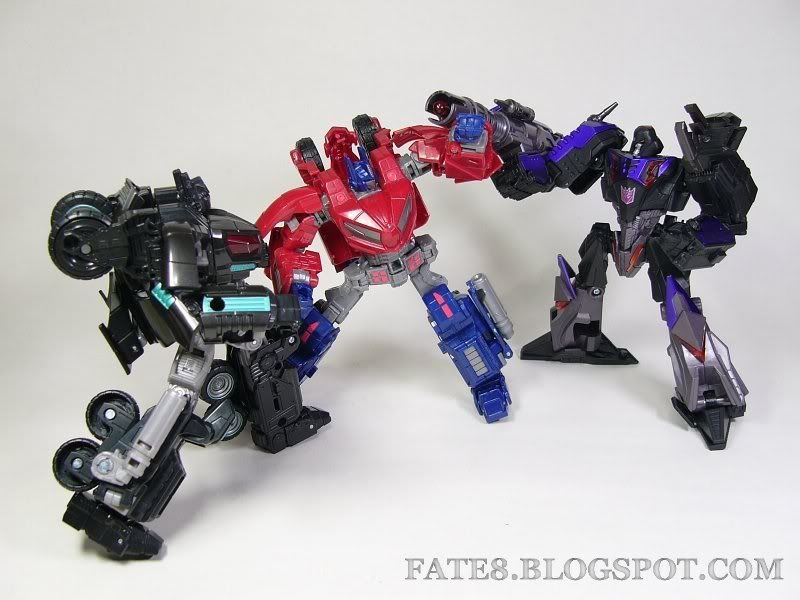 Darkside Megatron and Optimus Prime are nice figures, but they are still repaints. It is not that fun to play the same mold again and again. I can't blame anyone because I still have tons of new mold figures kept MISB/MOSC! >_<