Is Drift the second comic character got a toy release? I didn't read the Drift comic, but I really like its design. A TF with sword is always cool, isn't it? Drift even has a big sword and 2 daggers! The large Samurai Kanji and the phrase "Tenka Musou" (the best of the world) on the sword make Drift awesome. Hasbro is doing well recently, I mean the Generations series, not Power Combiners. :P
(click to enlarge the photos)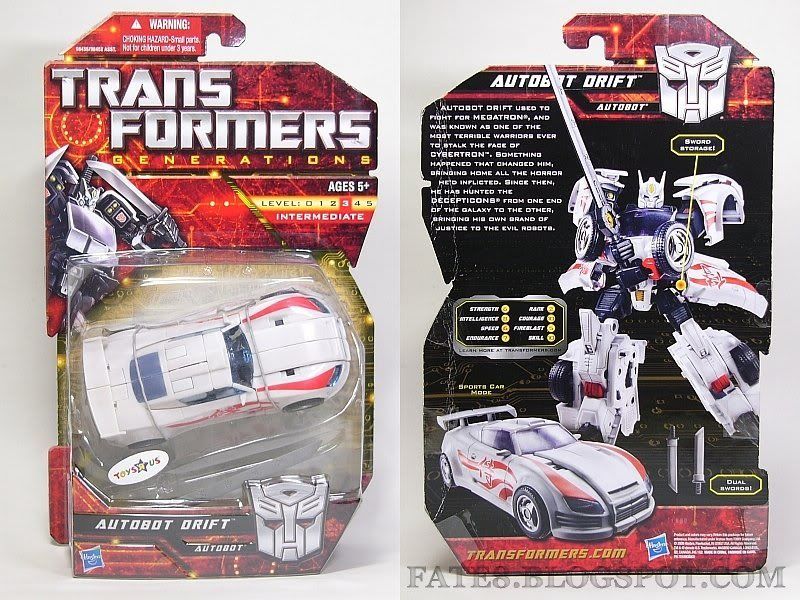 The package is not bad. Just hate the Toysrus sticker the Hong Kong store put on it!
Car mode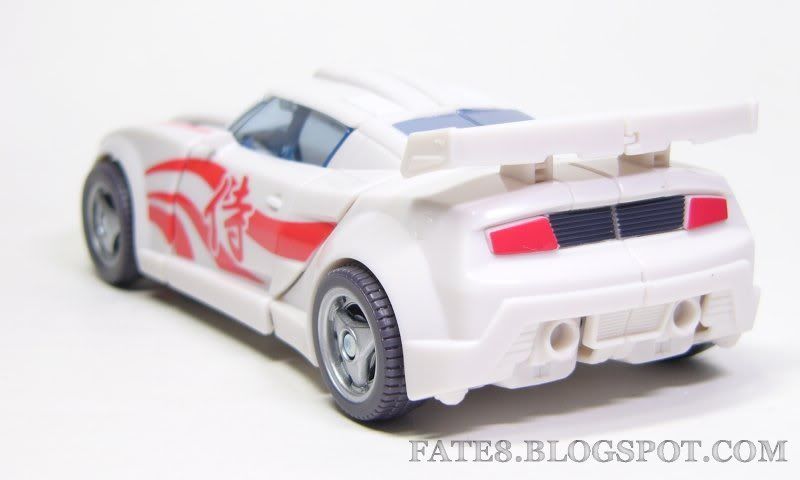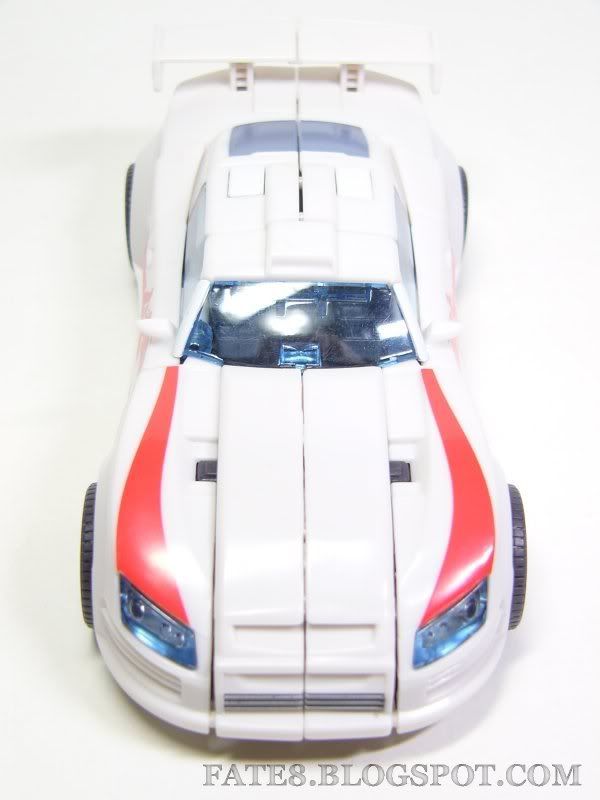 Very nice sport car. The doors can be opened!
Actually I think it is very stupid to put a big Kanji on the doors :P
Robot mode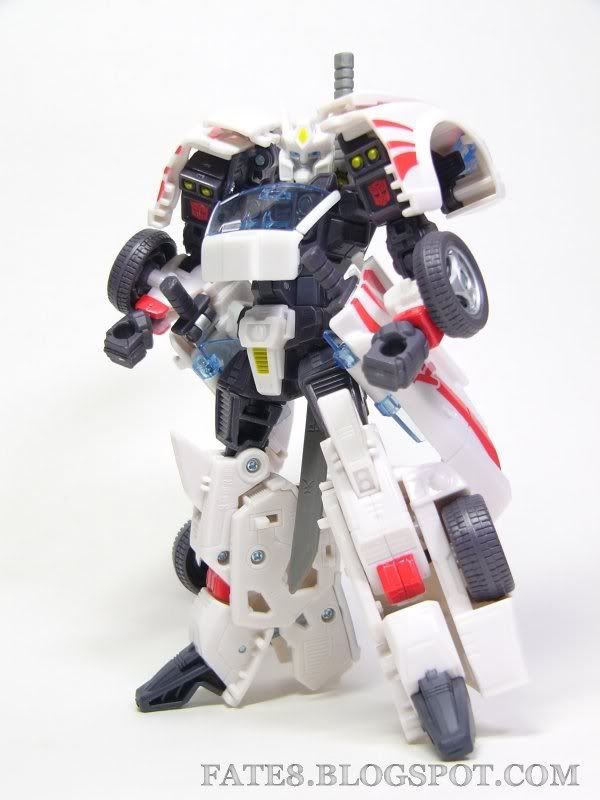 I like the big sword can be put on the back.
You can hardly find a TF that can hold the sword by both hands!
"Eat my Tenka Musou blade!"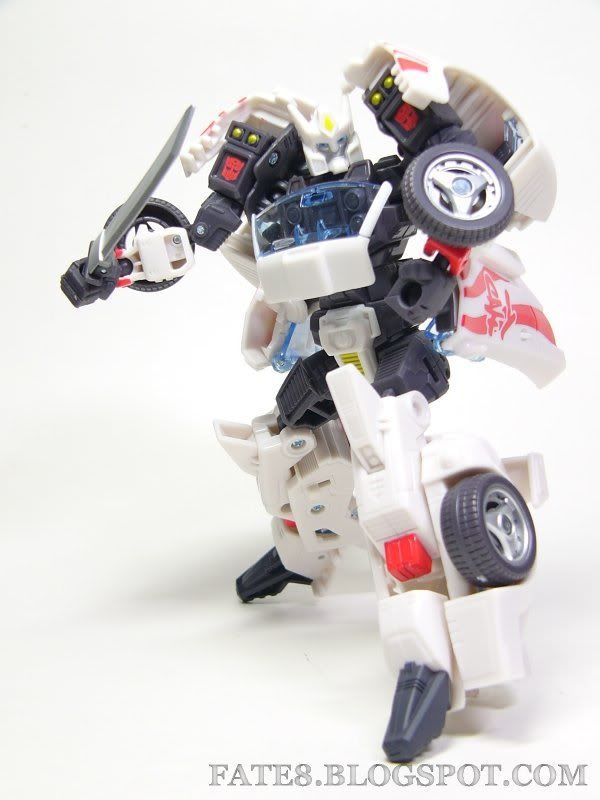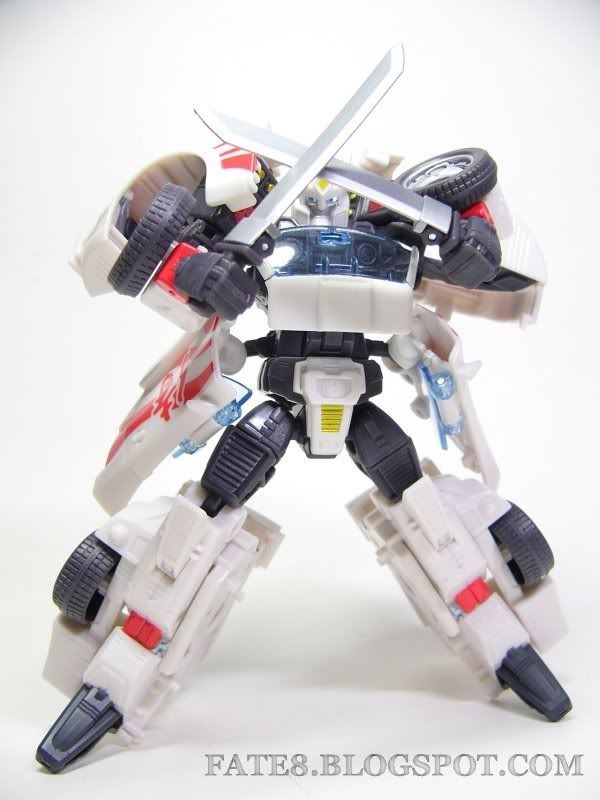 The daggers are great, can be stored on the doors.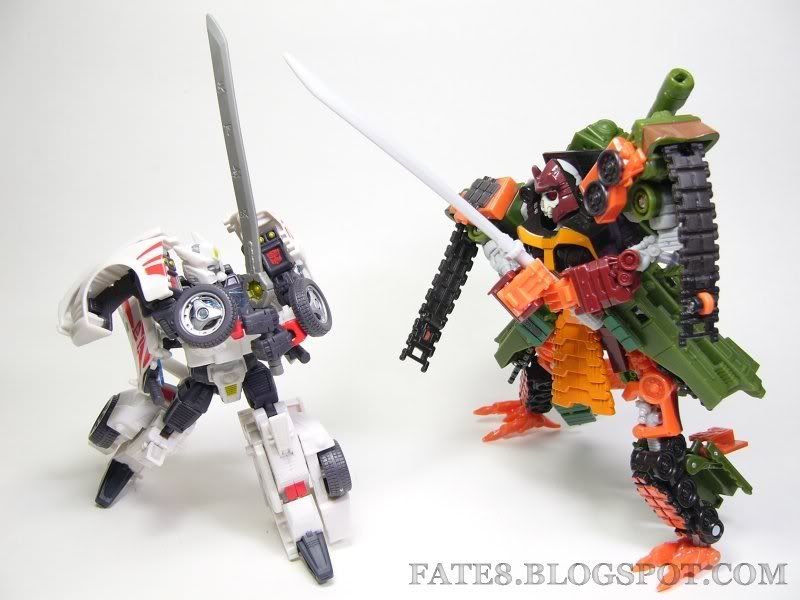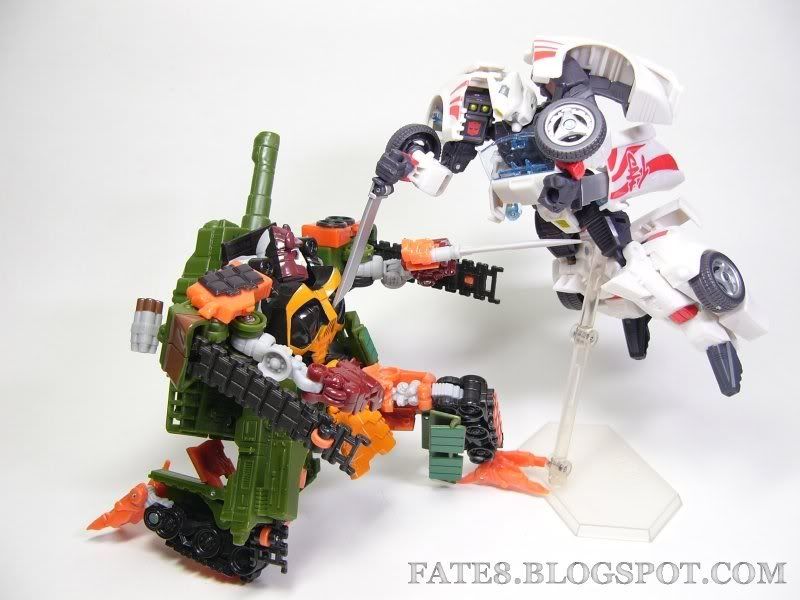 Of course you need a fight with the Skeleton Samurai Bludgeon.
Drift is a must-have for all TF fans. You will not be disappointed with this figure. I am now waiting for the blue remold Blurr. I wonder how the big sniper gun can be stored inside the sport car.