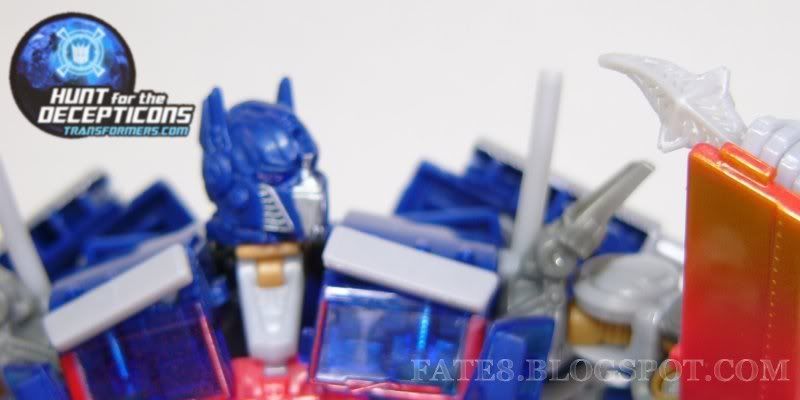 I didn't expect a new mold of voyager size movie Prime, but Hasbro did it! I think everyone would agree this is a simplified leader size Prime. The sound effect was gone, but the better comes, the Matrix of Leadership! It is the first time the Matrix to be found in a movie toy. I really love this Prime. I am looking forward to the Japanese Battle Forks version and the voyager size Jetfire to combine!
(click to enlarge the photos)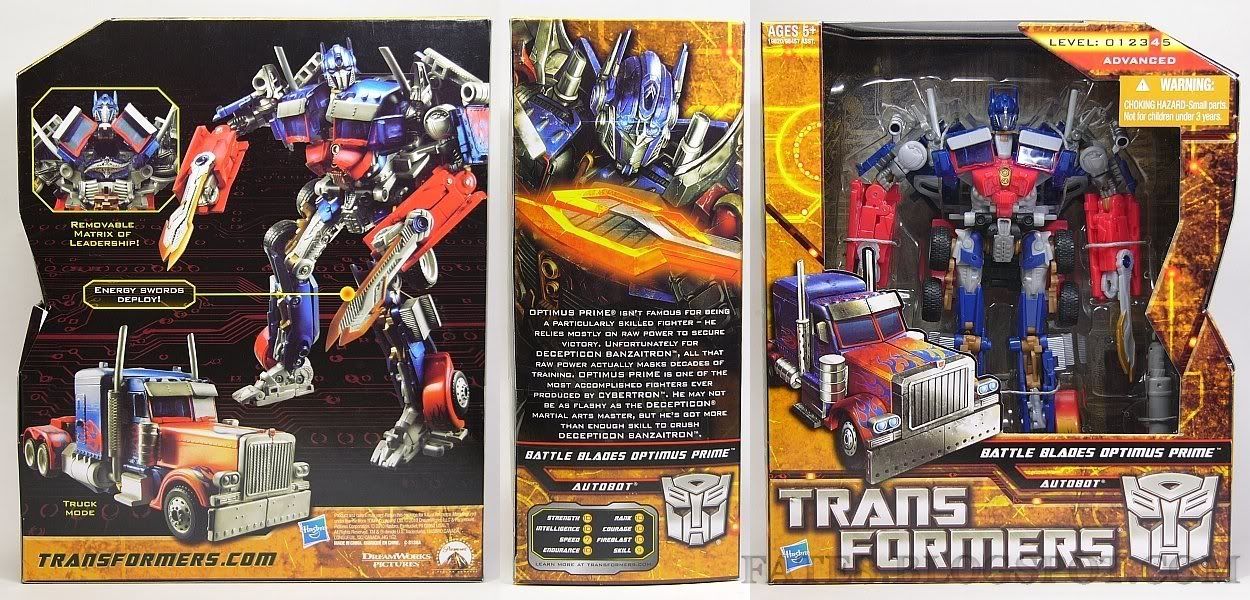 The package doesn't come with the "Hunt for the Decepticons" sticker. Maybe I got the production sample?
Truck mode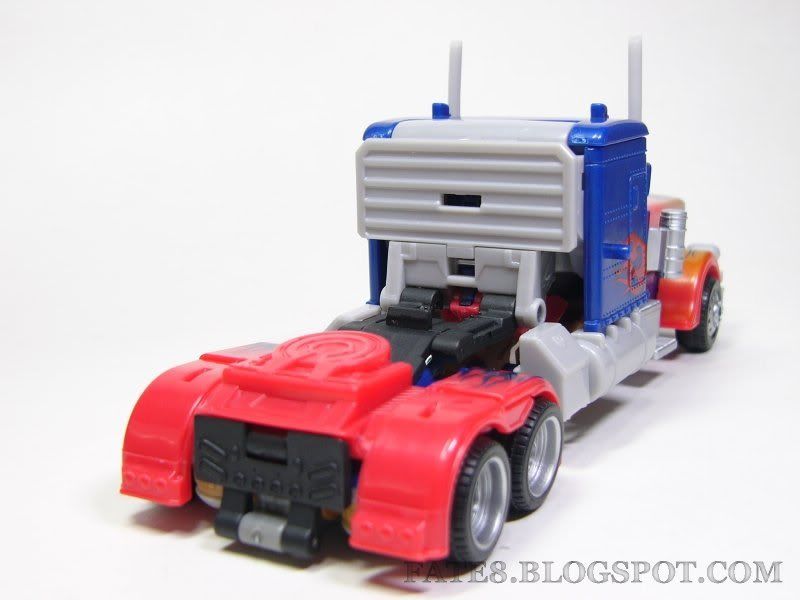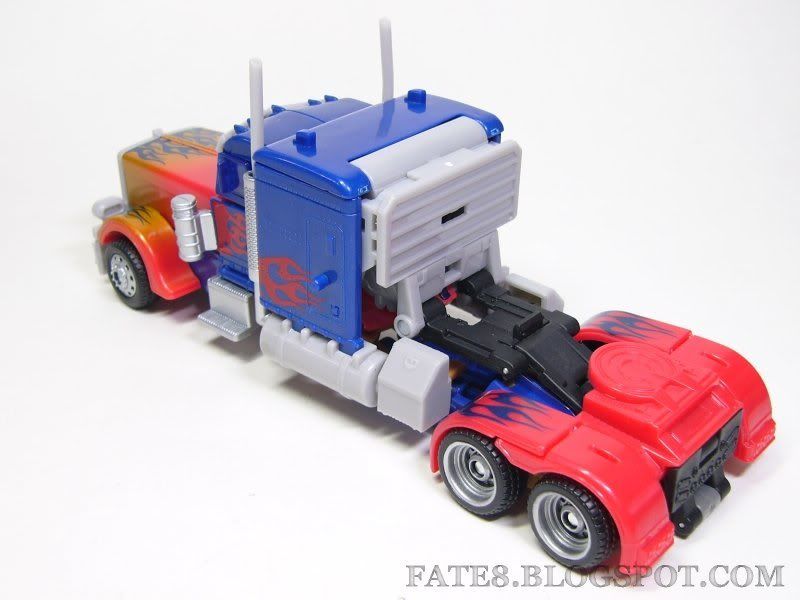 The truck mode is much better than the movie 1 voyager size Prime.
The windshield doesn't fit well just because I didn't transform the shoulders correctly.
Robot mode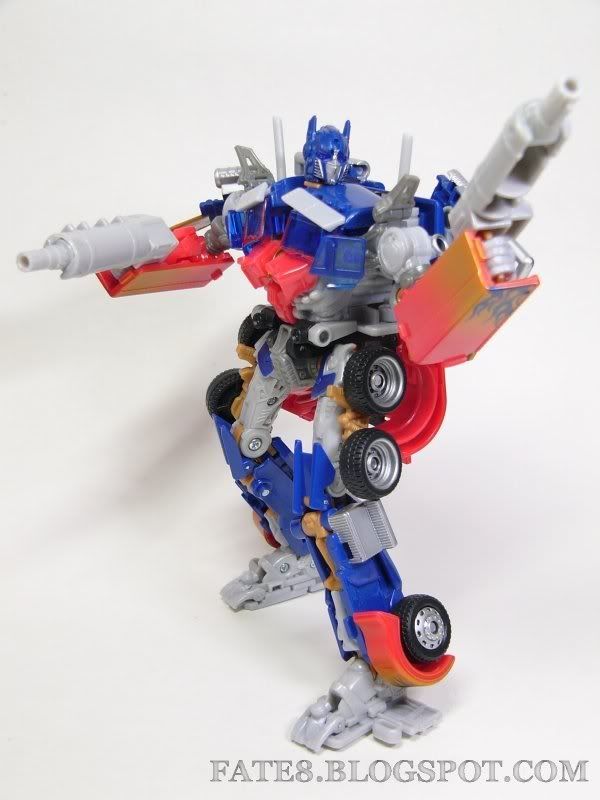 He got the ion busters,
He got the blades,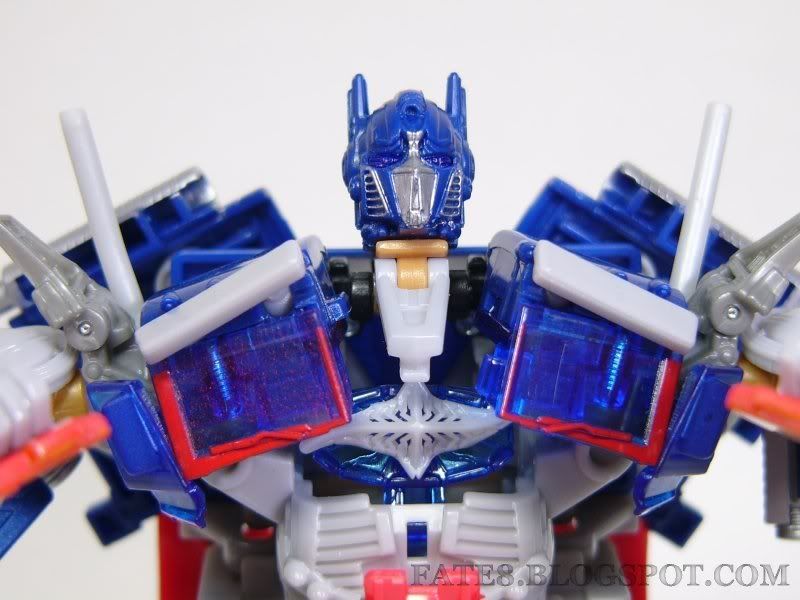 and He got the Matrix!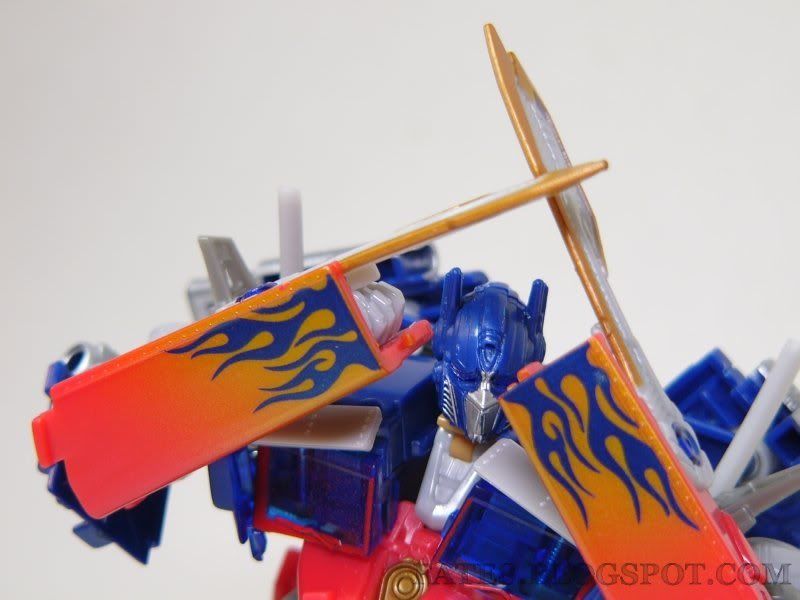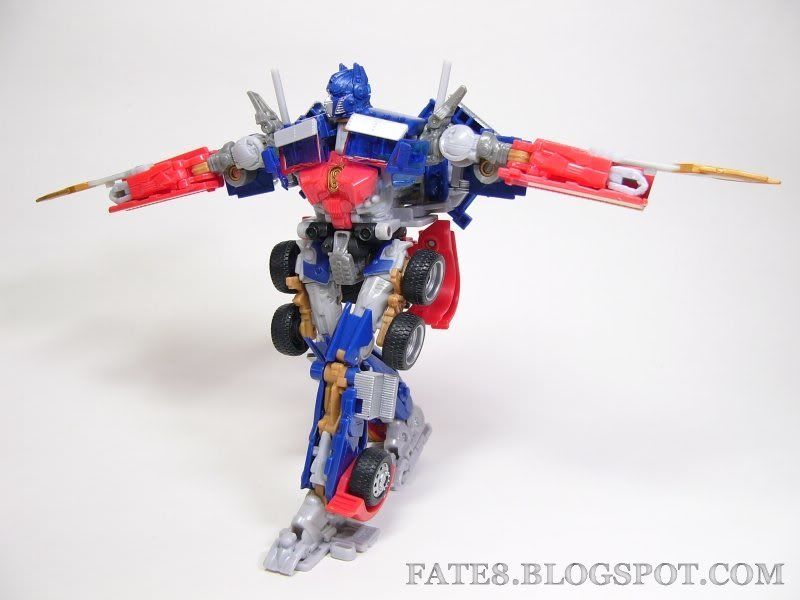 Tornado attack!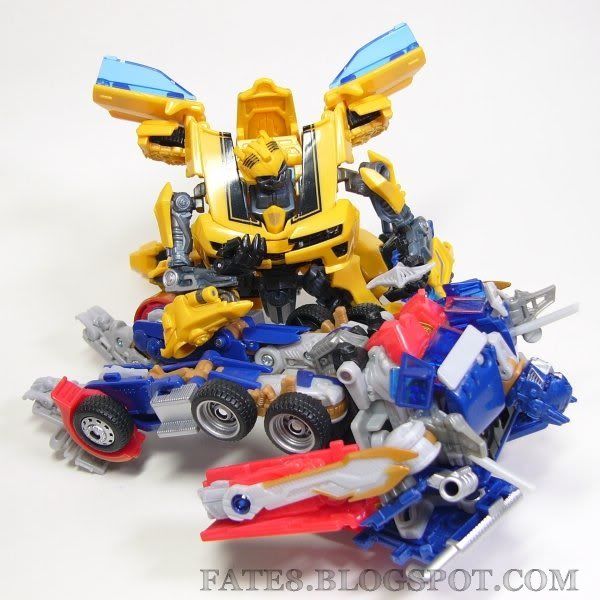 Wake up!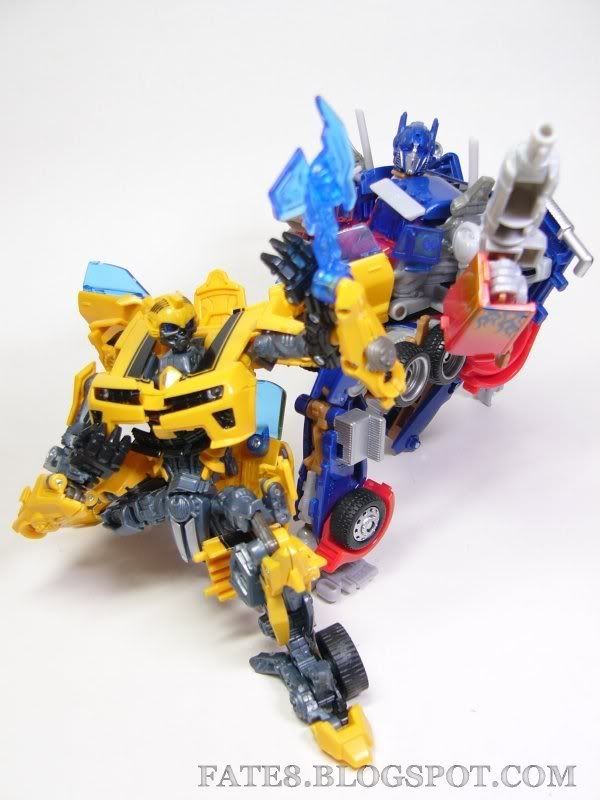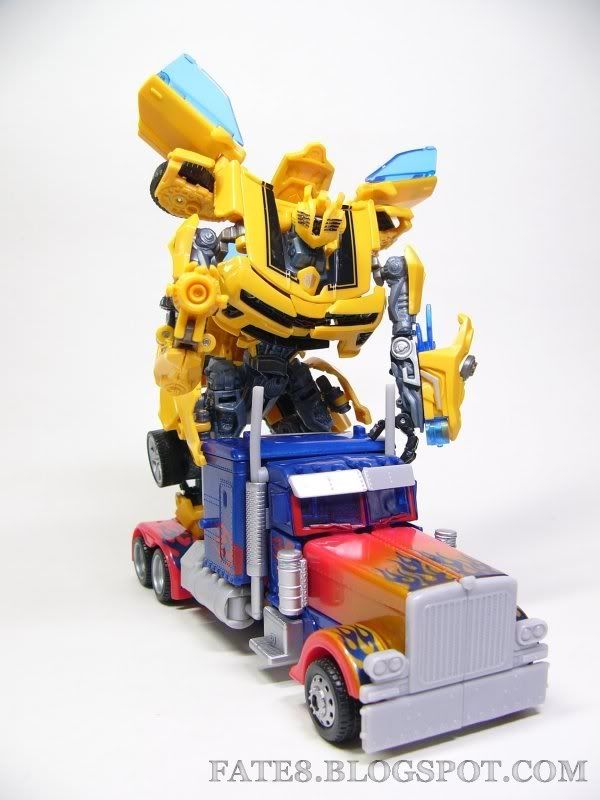 Lets hunt for the Decepticons!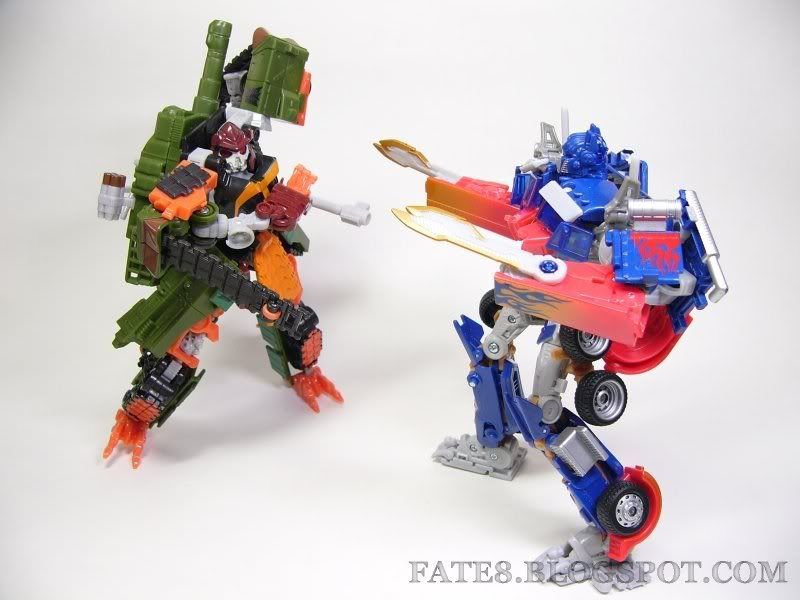 Banzaitron is not here, no problem to fight the first round with Bludgeon.