I love these little guys! The Activators series is sweet. The push-button conversion gimmick really works well. Though the design is simple, the figures still have a lot of articulations. Starscream is simply the best among the wave 1 figures. I really want every Animated character in activator! Lets enjoy this little gallery of these little guys.
(click to enlarge the photos)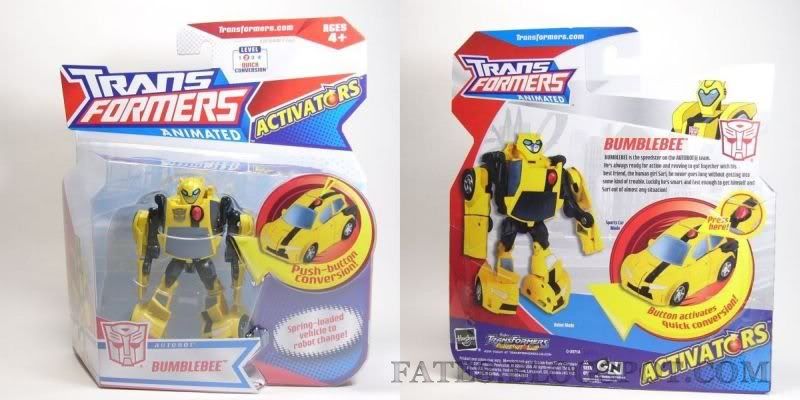 Bumblebee in package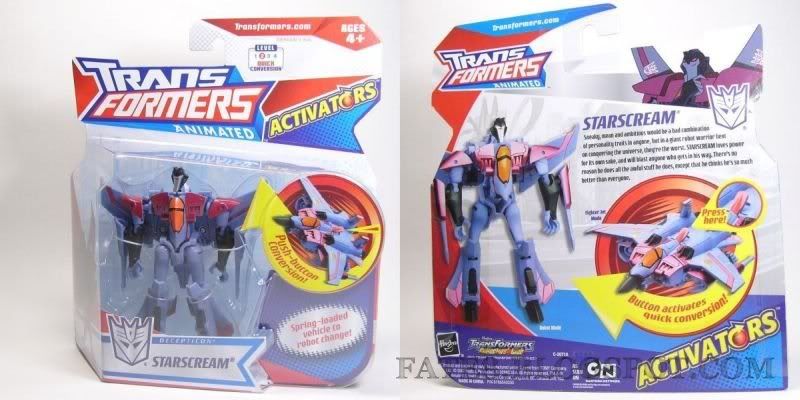 Starscream in package
Bulkhead in package. I hate Hong Kong Toysrus that put a lot of Toysrus stickers on the package!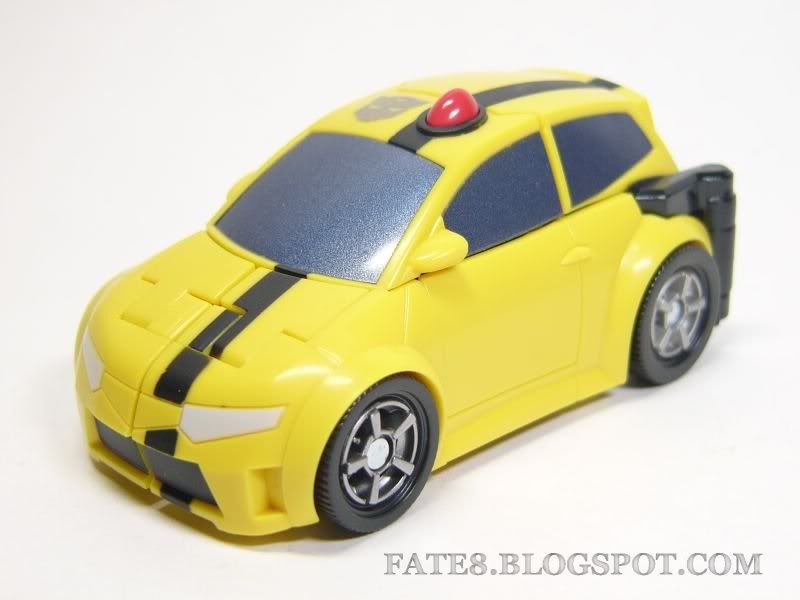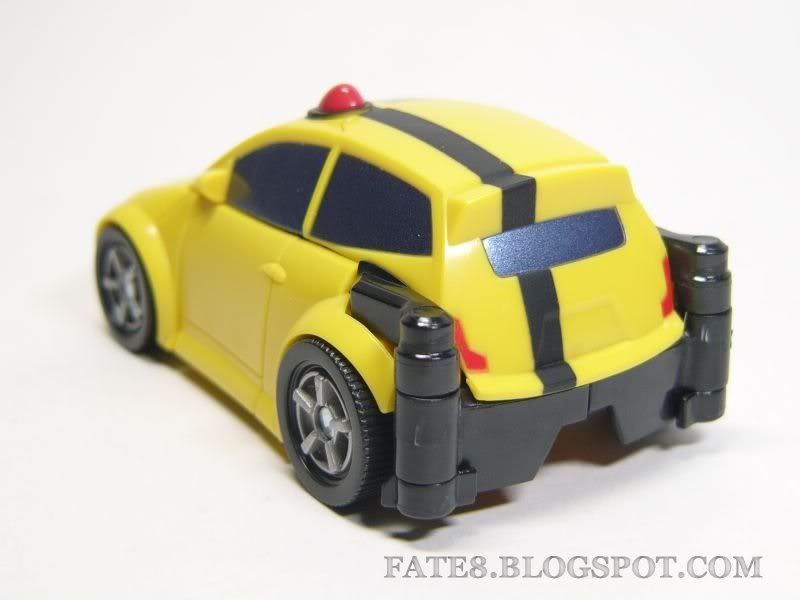 Bumblebee's car mode is quite good.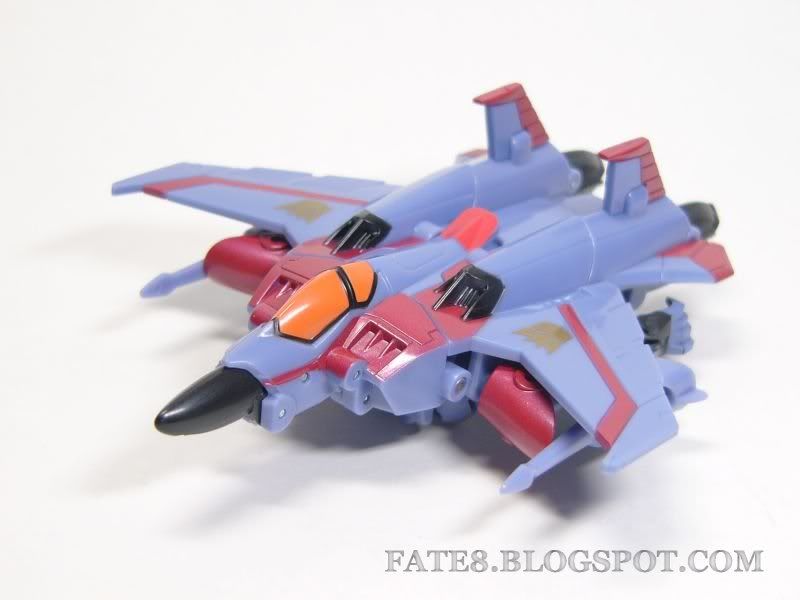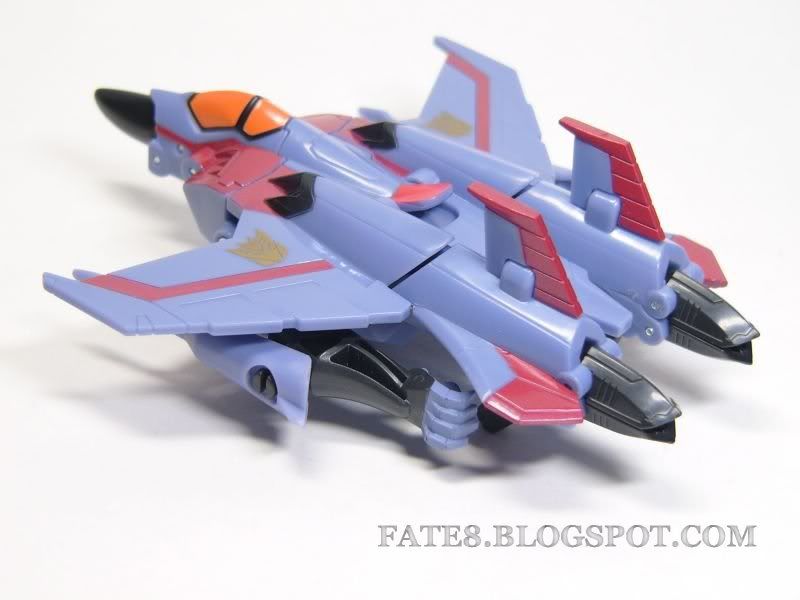 Starscream's jet mode is also nice.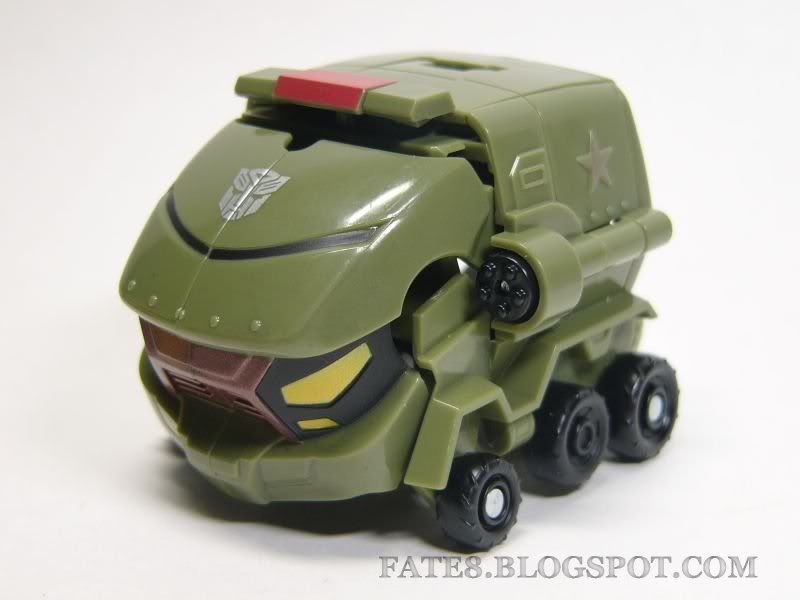 But Bulkhead's trunk mode is too deformed!!!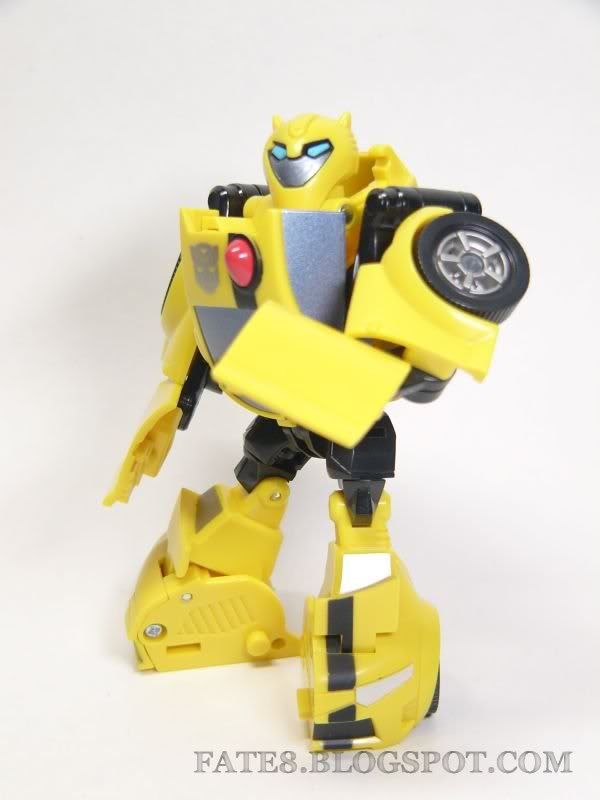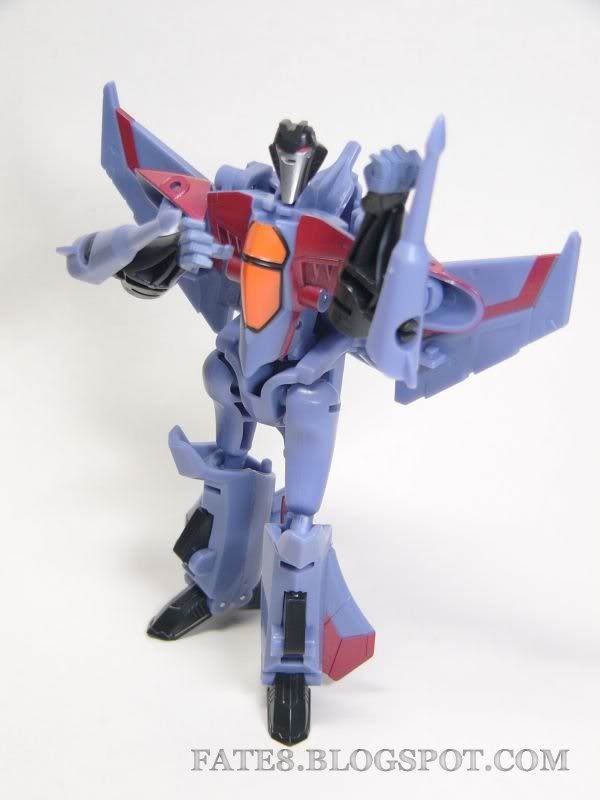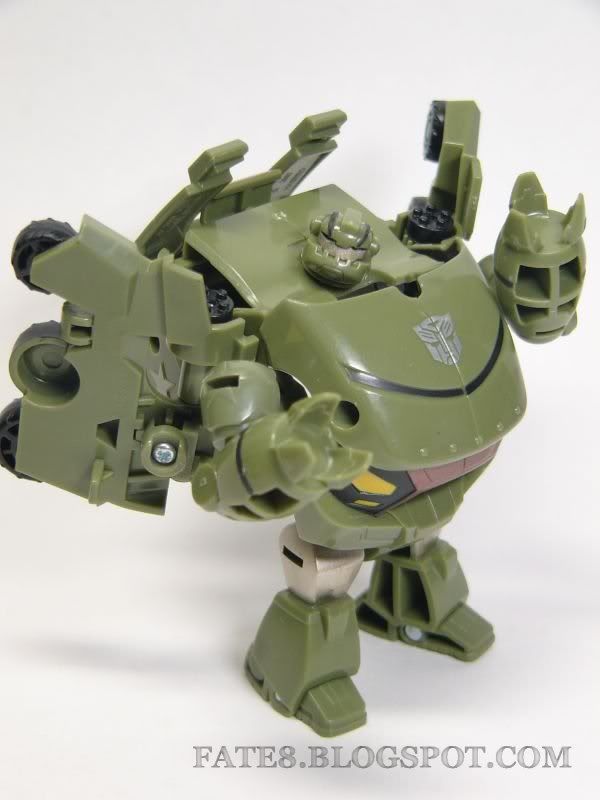 All of them have a good robot mode.
Now lets have a look on Starscream's attack!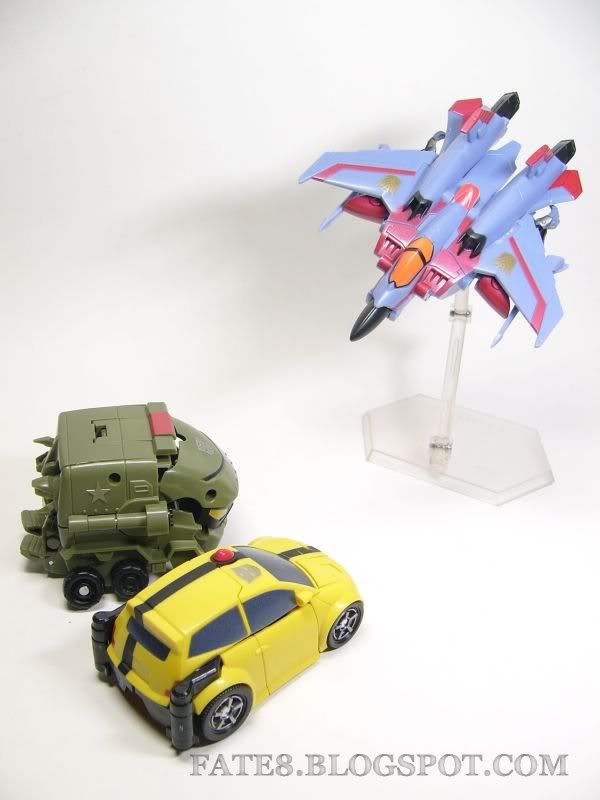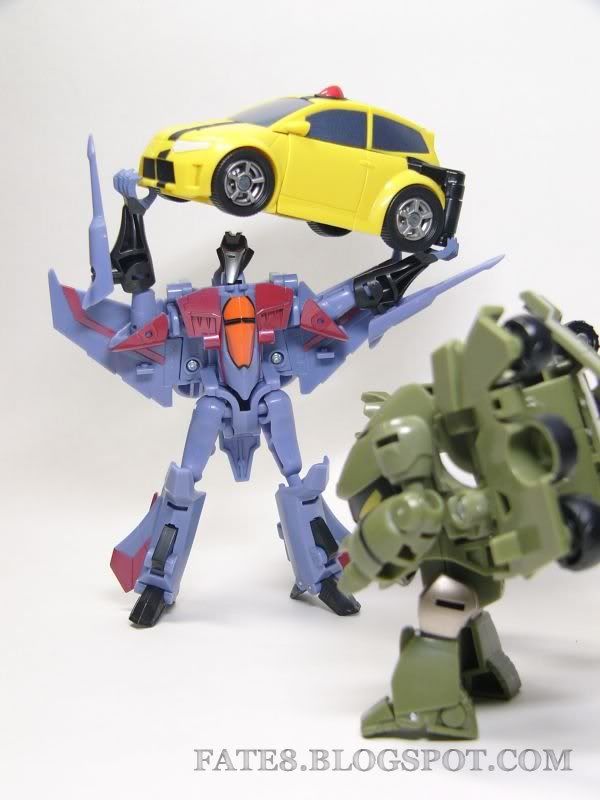 Starscream the great!