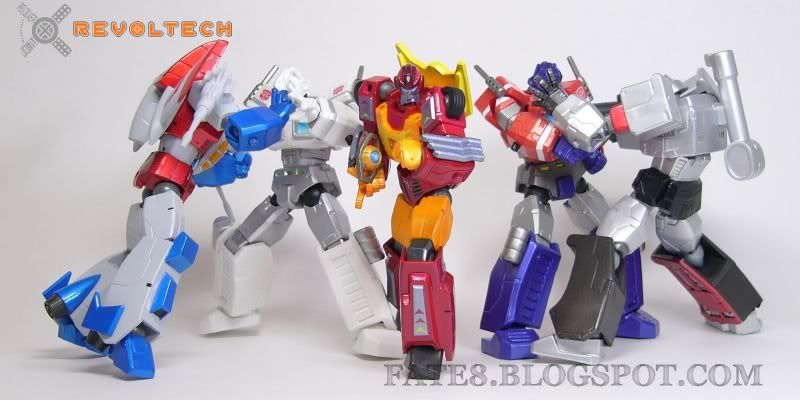 The real identity of the amazing running back Eyeshield 21 is Rodimus!
I really enjoy playing Revoltech figures. The Revoltech joints offer so much freedom for me to pose the figures. Though the quality of human action figures is not very impressive with Revoltech, it is just good enough for robot figuers. I wish more and more TF characters can join the Revoltech family. Now lets have a look on the 2 Revoltech TFs released in March, Starscream and Rodimus.
(click to enlarge the photos)
In package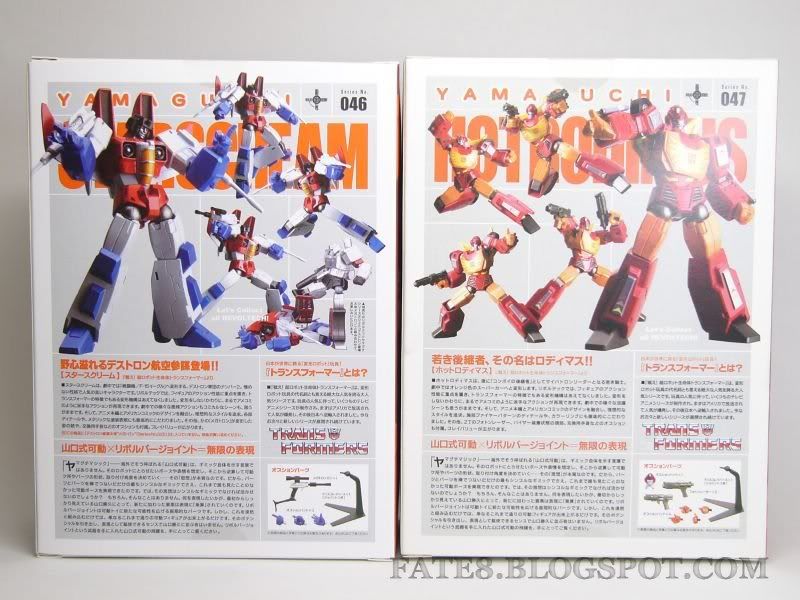 The Kaiyodo designer really has the sense to set nice poses.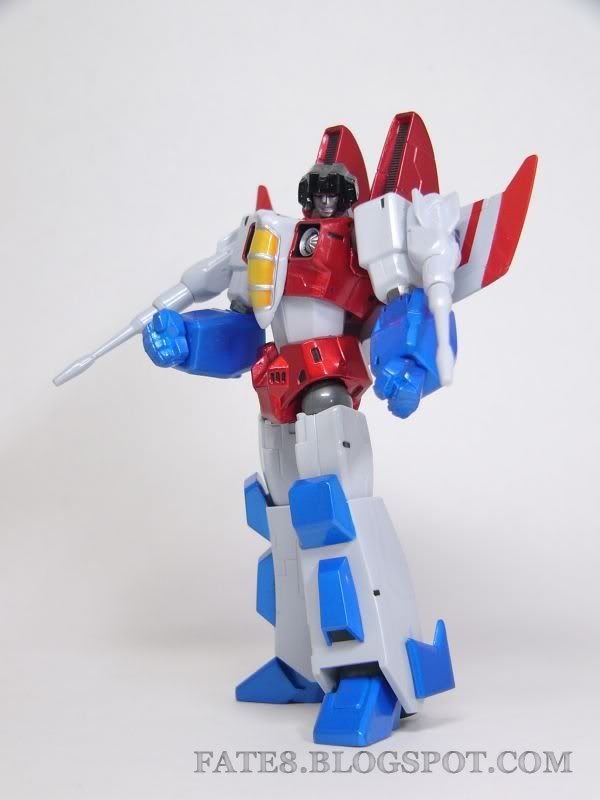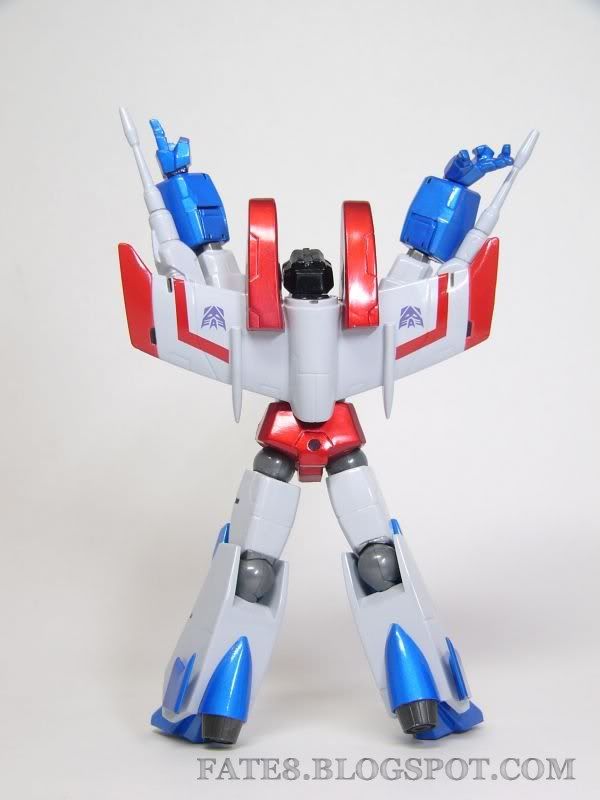 The back of Starscream is also very detailed.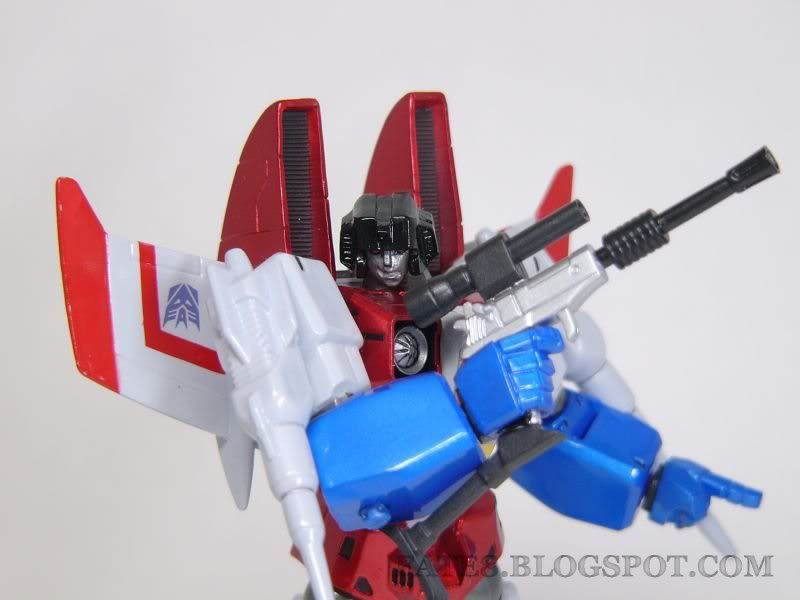 This Megatron gun is really nice. It can be used by many other TF figures.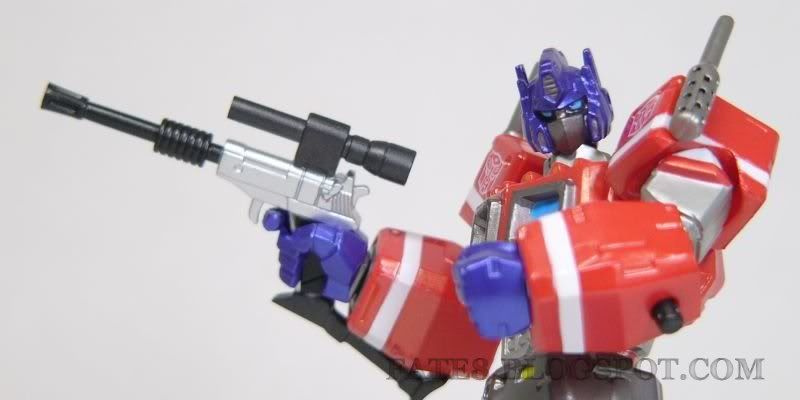 Convoy holding Megatron.
Fate of Starscream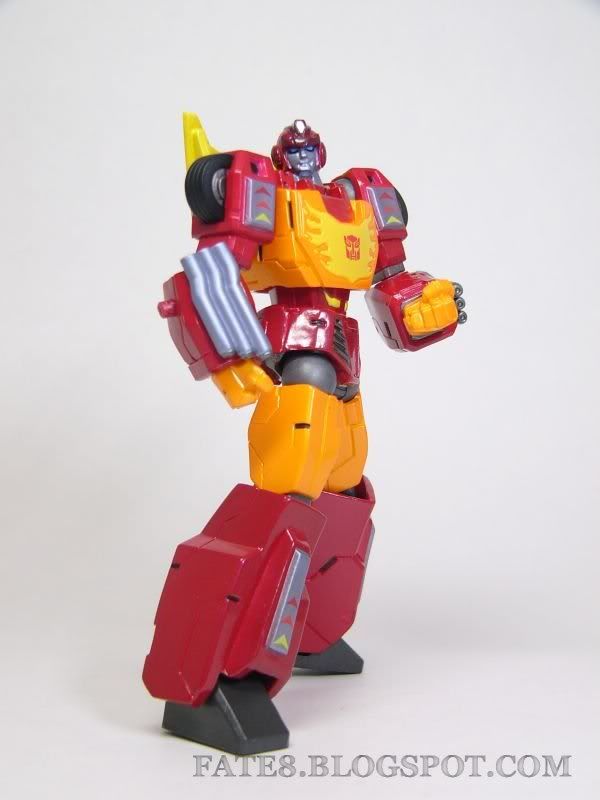 I don't like Rodimus very much, but this figure is very good by itself.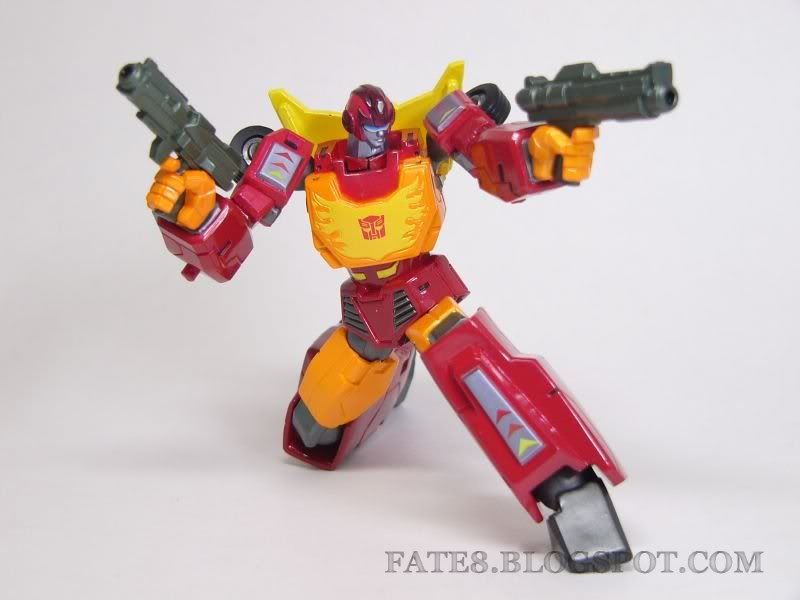 Directed by John Woo.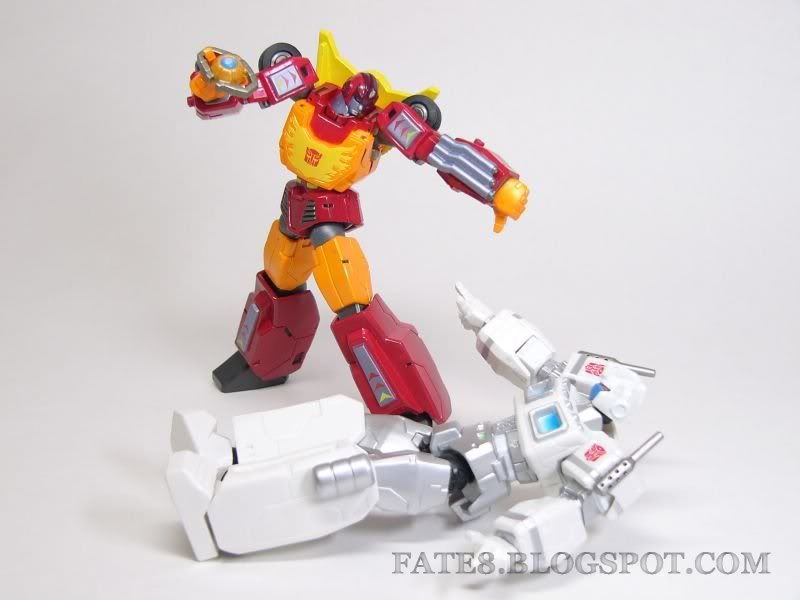 "That's why you can't be the leader!"