Perfect Effect Scouting Force X, the 3rd party product that brings new life to G1 reflector. I don't 3rd party products that often, but these small guys are sweet. It is really amazing that there are so many articulations in such a small body. You can never imagine a HasTak official figure is so poseable, even with leader size figure. The camera mode looks like as in G1 cartoon. The 3 little robots also resemble their G1 appearances. Perfect Effect did a good job to add those heavy arms to each of them using the supporting parts, making each robot looks unique. Are they perfect? No, the purple color is a bit too bright, and the price is too high! 3 legend size figures selling at the price of MP, isn't it too expensive? Alright, lets enjoy a little gallery of them.
(click to enlarge the photos)
Very very simple package...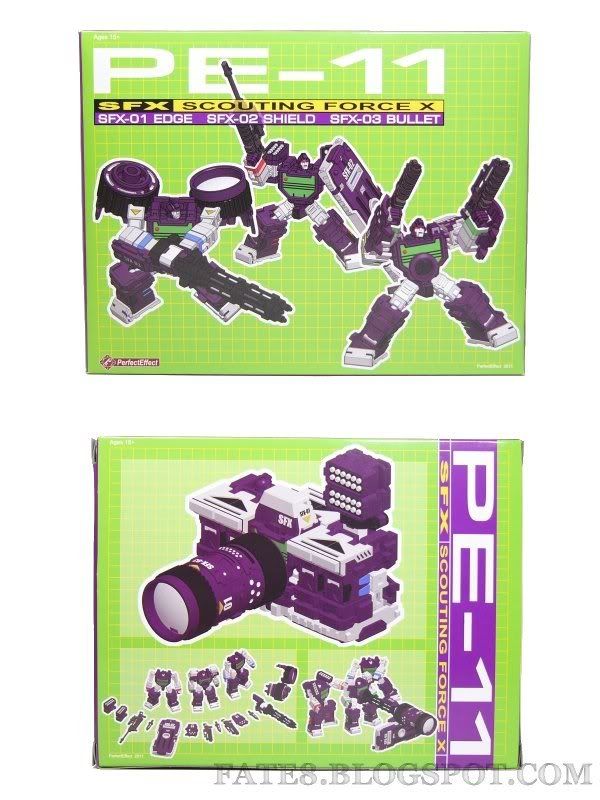 Inner package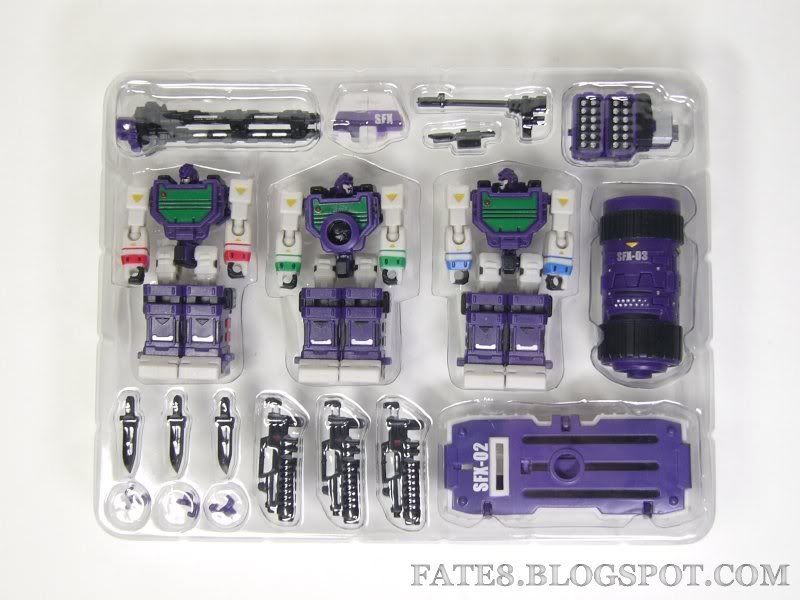 Reflector's Camera mode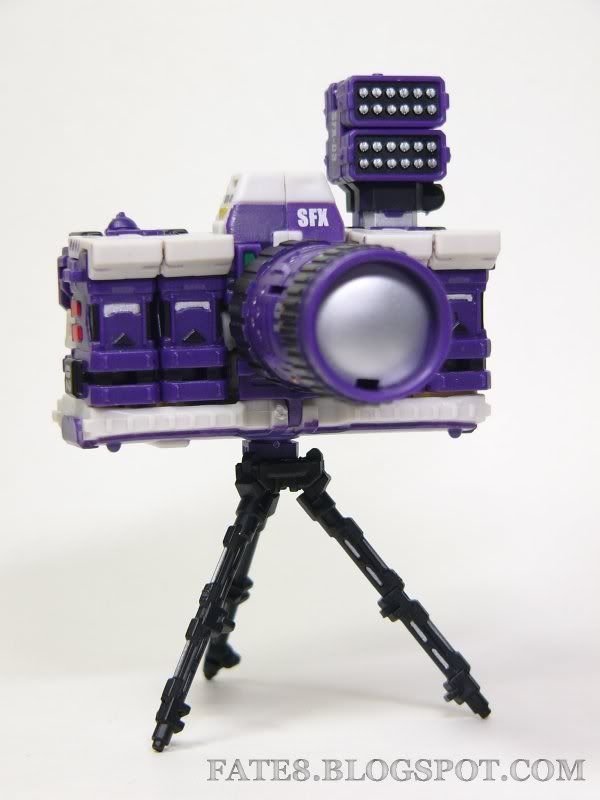 Megatron: "Show me where're the Autobots!"
Convoy is taking photos.
Robot mode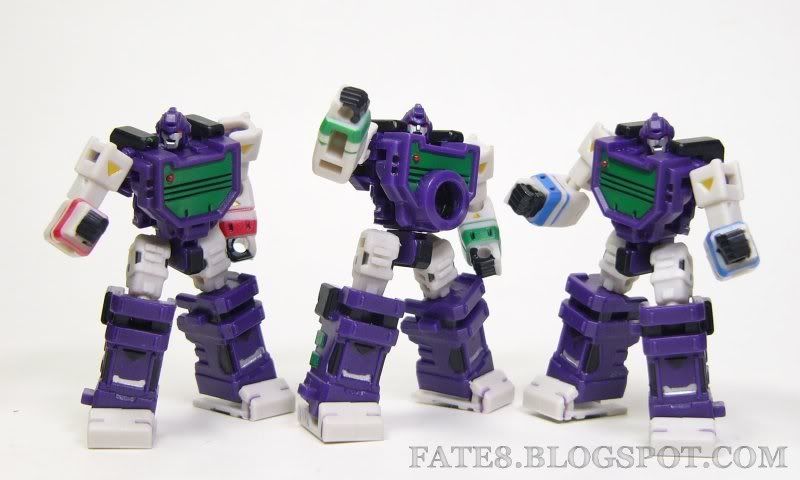 Anyone knows their names?
From left to right:
(G1) Spectro, Viewfinder, Spyglass
(PE) Shield, Edge, Bullet
The 3 robots are basically the samse in design, except the one in center with the lens aperture.
They are even smaller than legend size figure...
They look like ninja with the dagger.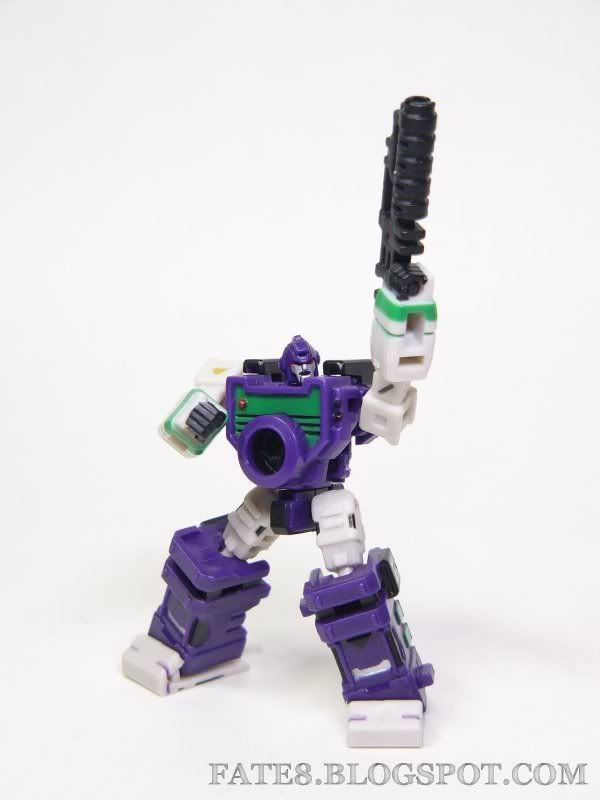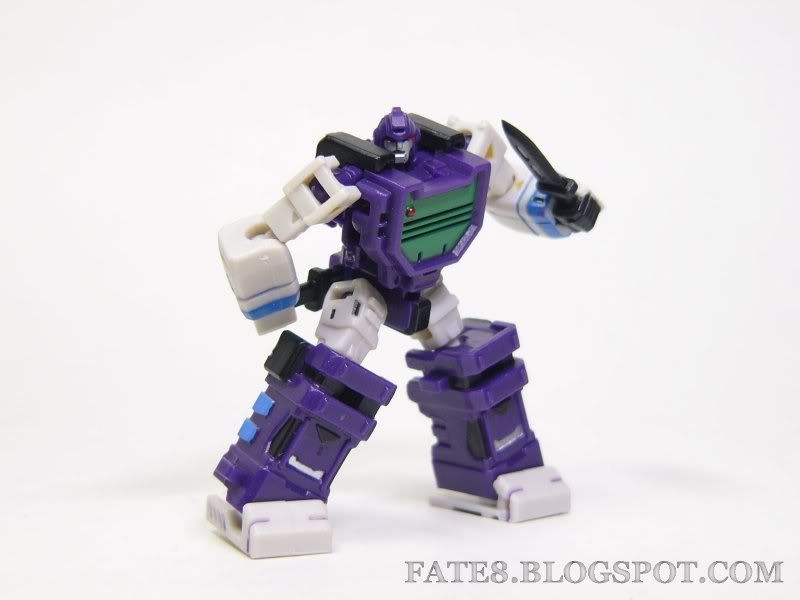 With the heavy armor and weapons.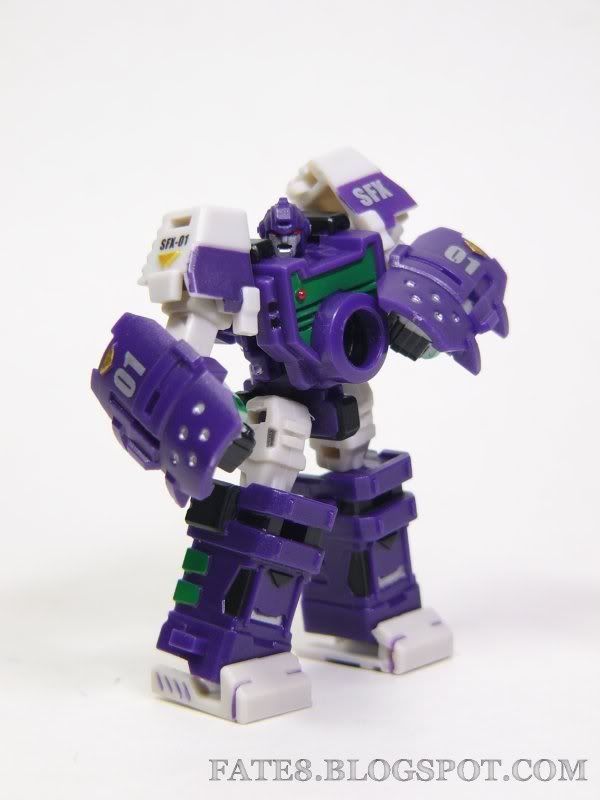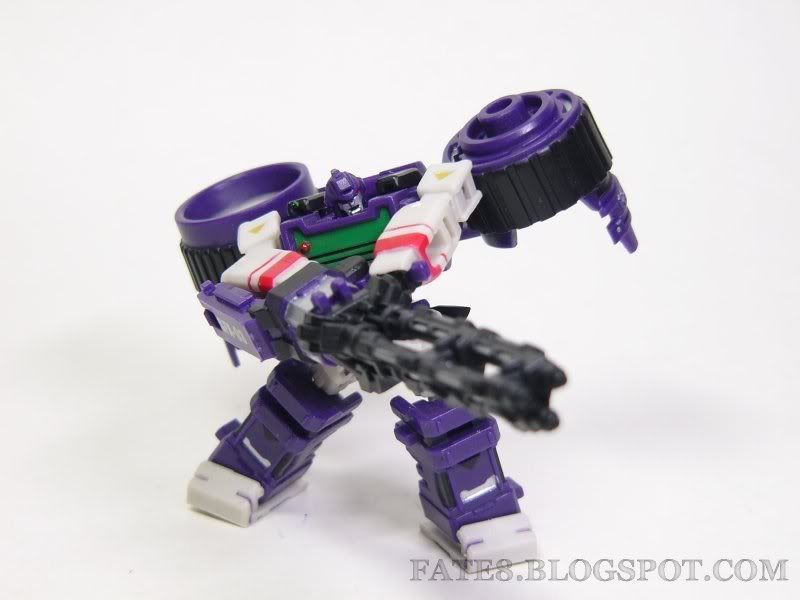 Double guns
The sniper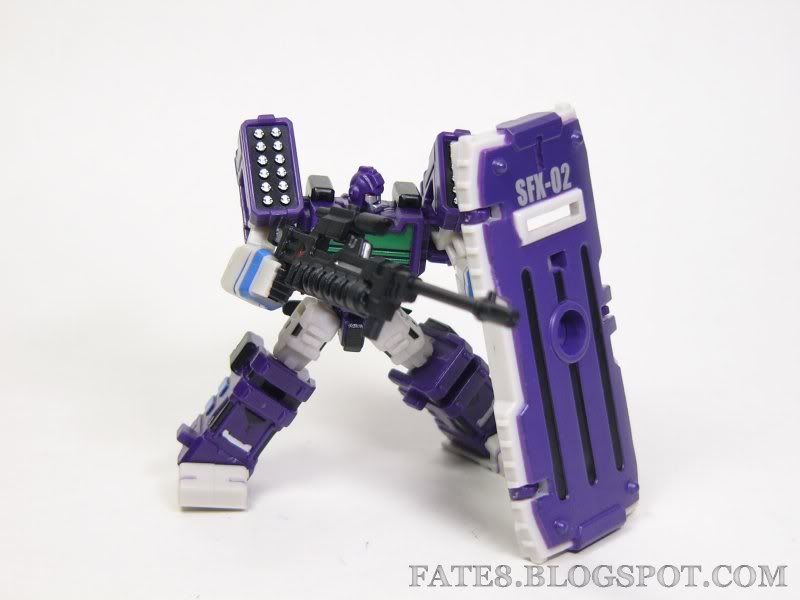 Big cannon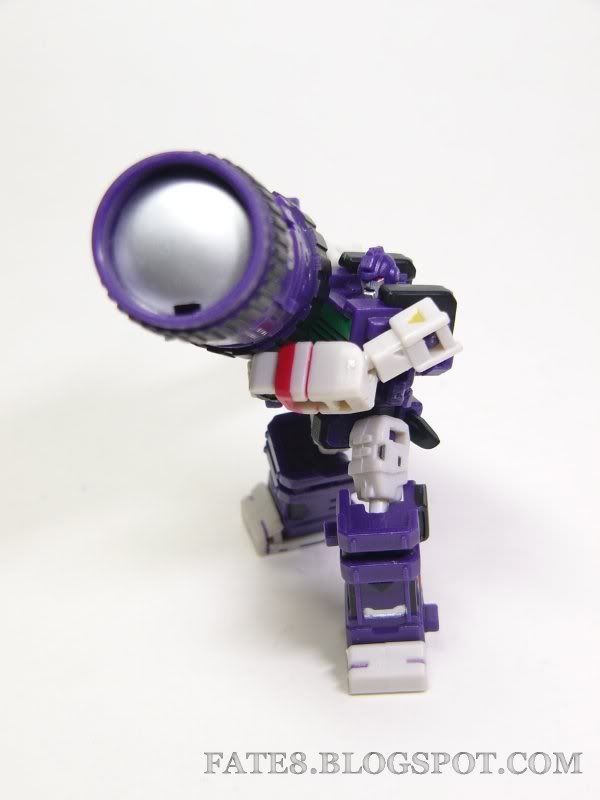 We are the SWAT!
I just notice I swapped the weapons for 02 and 03...
You can't blame me as they are identical!
They even have the Sentai-style final attack!
Is this Reflector a must have? If you don't mind the sharp purple, go ahead for it. Or you may try to get the convention exclusive color, though I don't know what would it be. These little guys are great when play together with the G1 legend size figures.