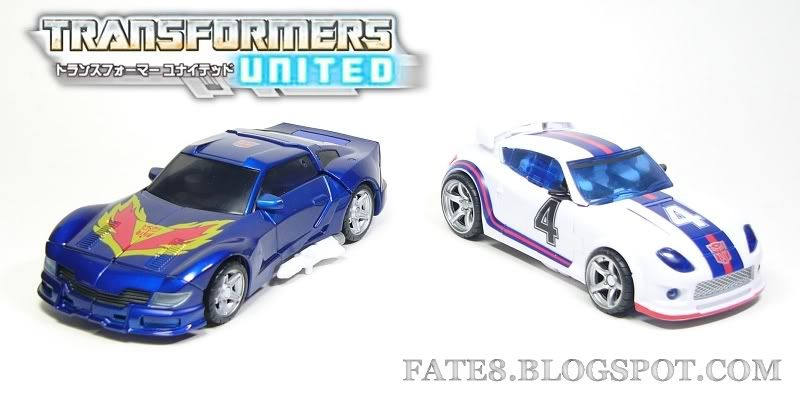 Japanese TF figures are damn expensive! I couldn't get United Jazz and Tracks a month ago, and now each of them costs me two Generations figures! OK, no one wants to hear my complaint. Lets go ahead to have a look of these figures.
(click to enlarge the photos)
The Japanese packages are always good.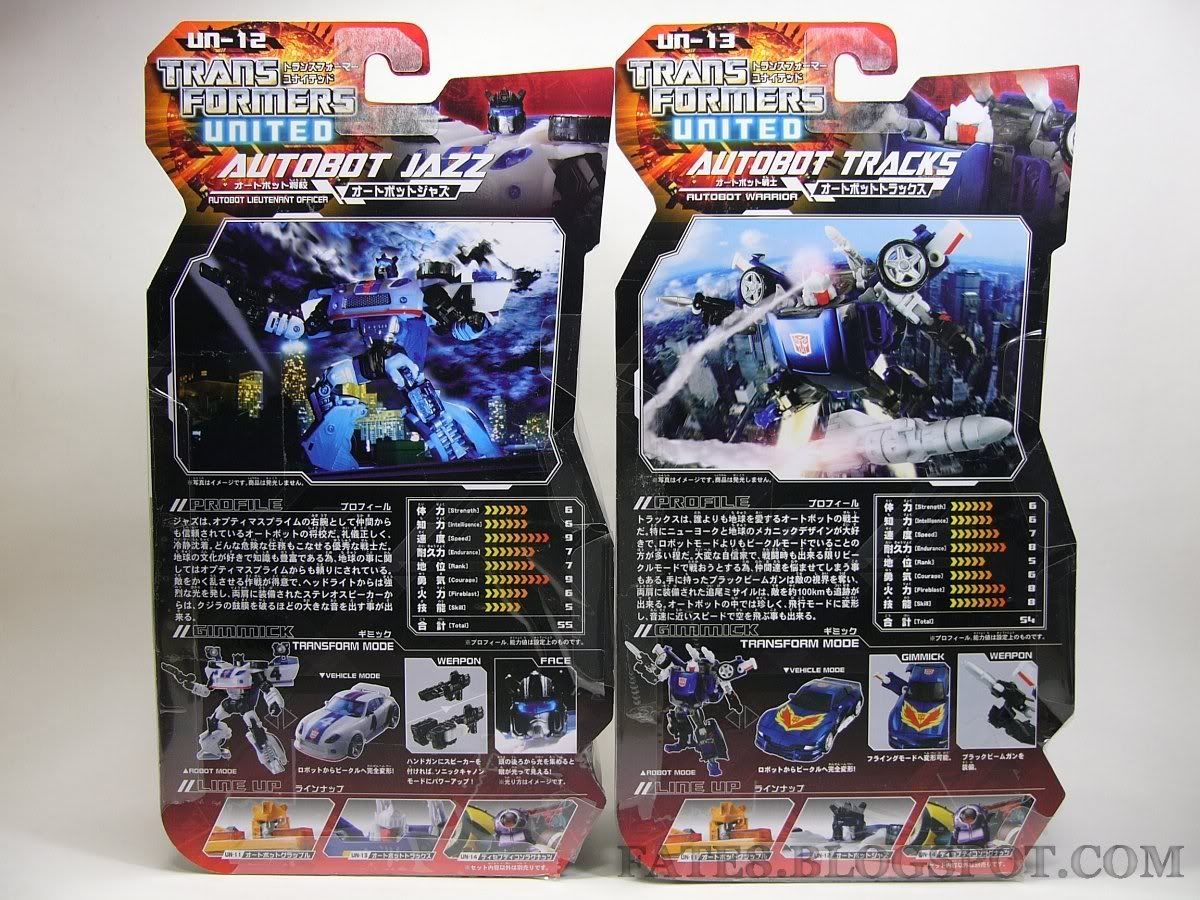 Jazz vehicle mode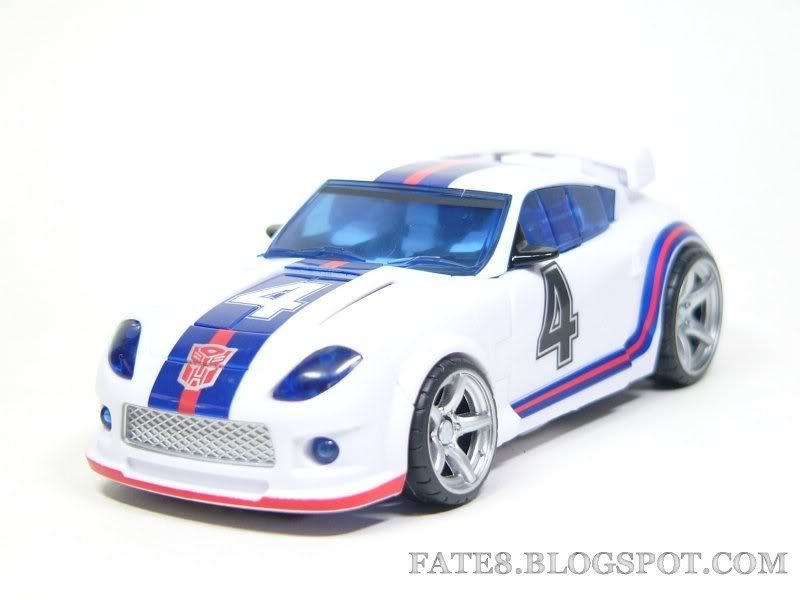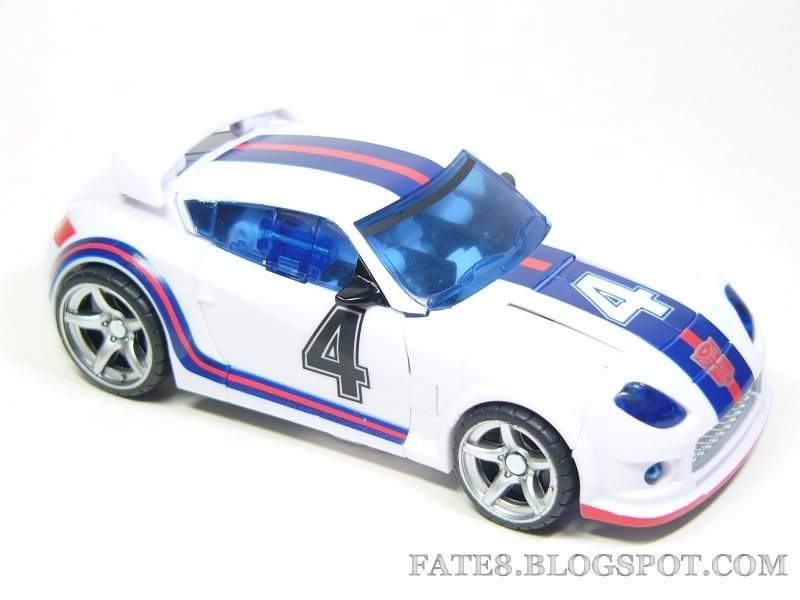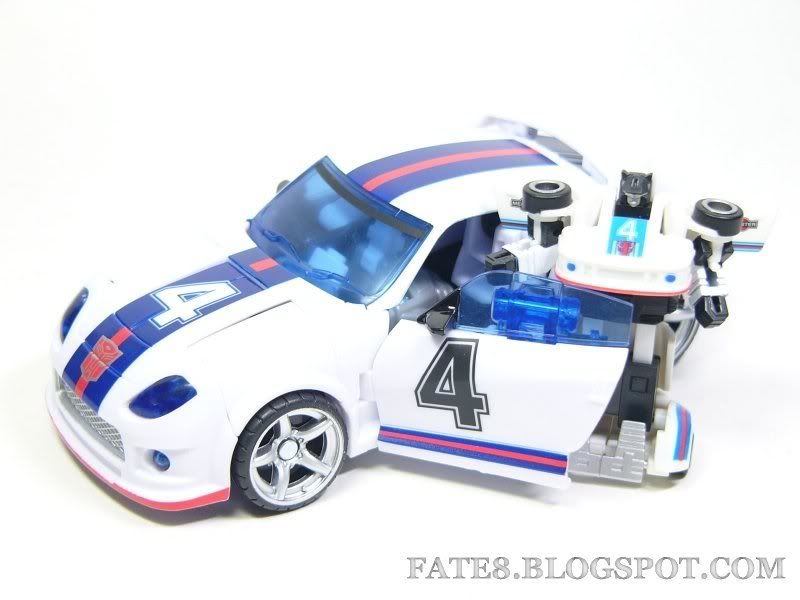 Little Jazz drives the big Jazz.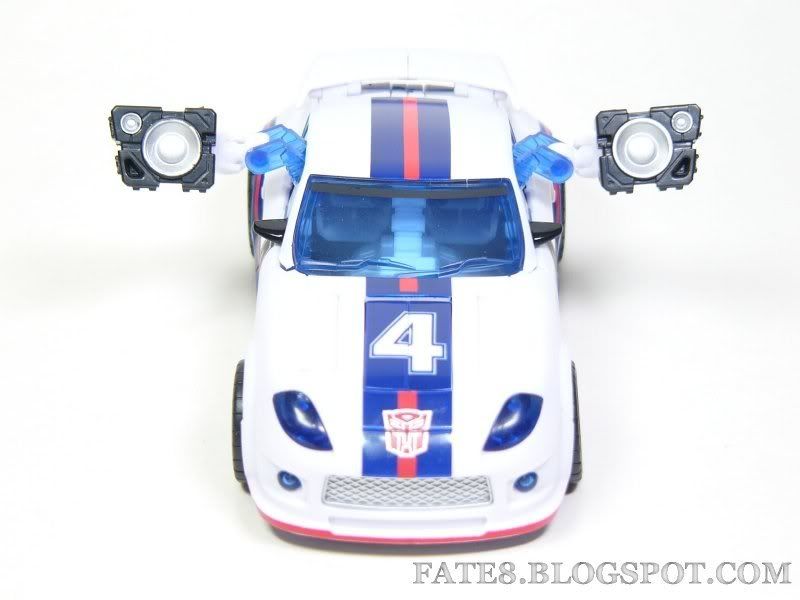 Do you enjoy my music?
Tracks vehicle mode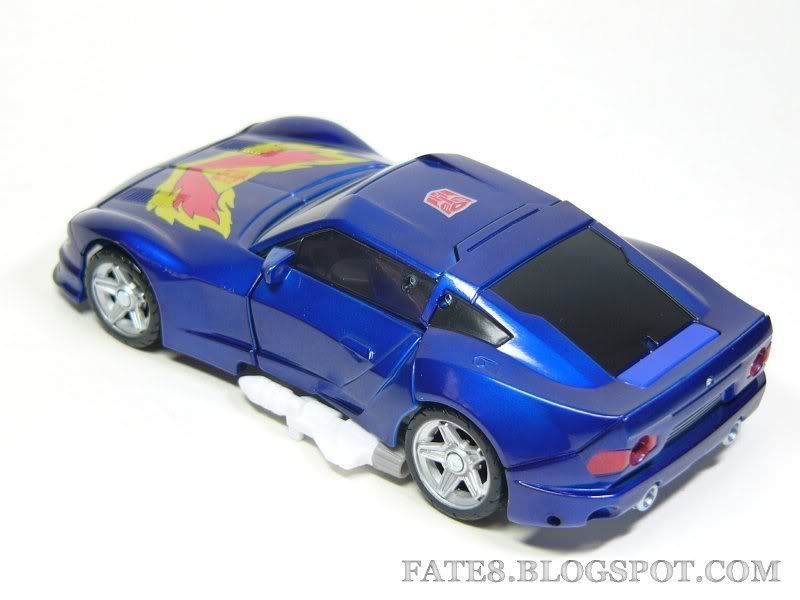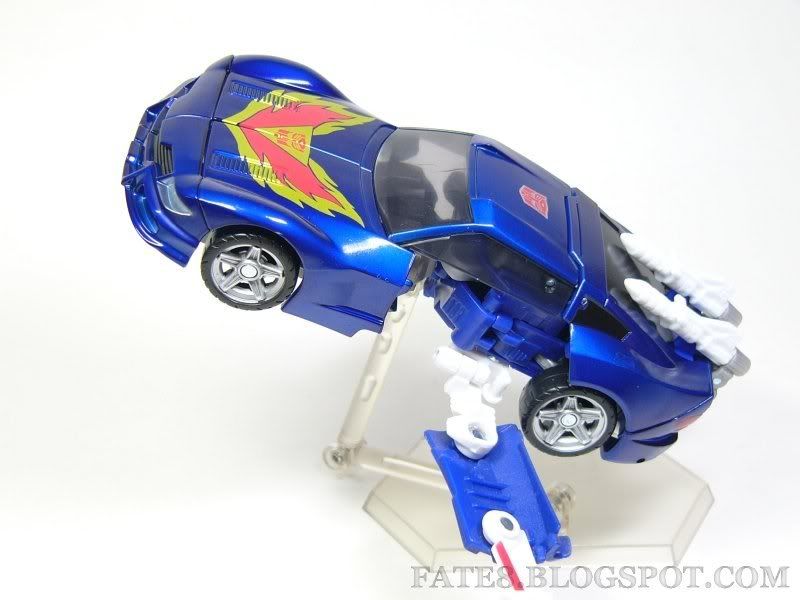 Flight mode
Robot mode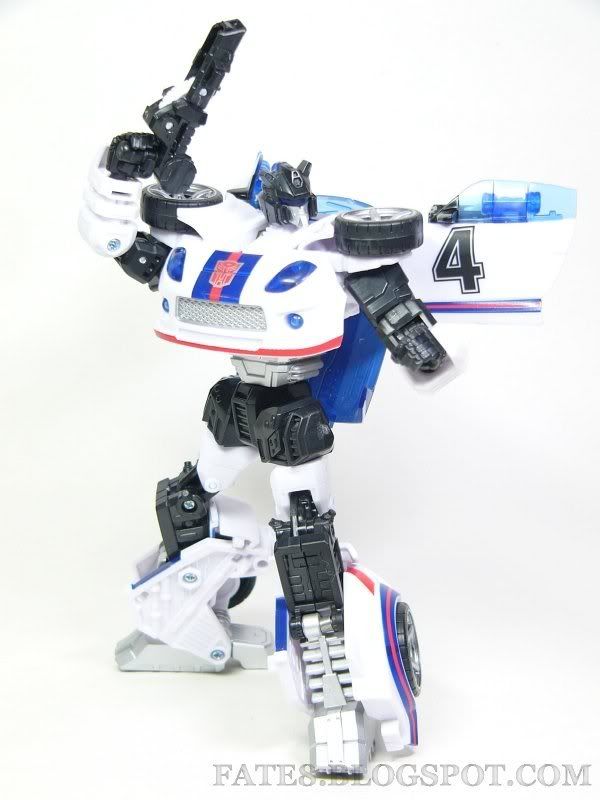 Lets dance!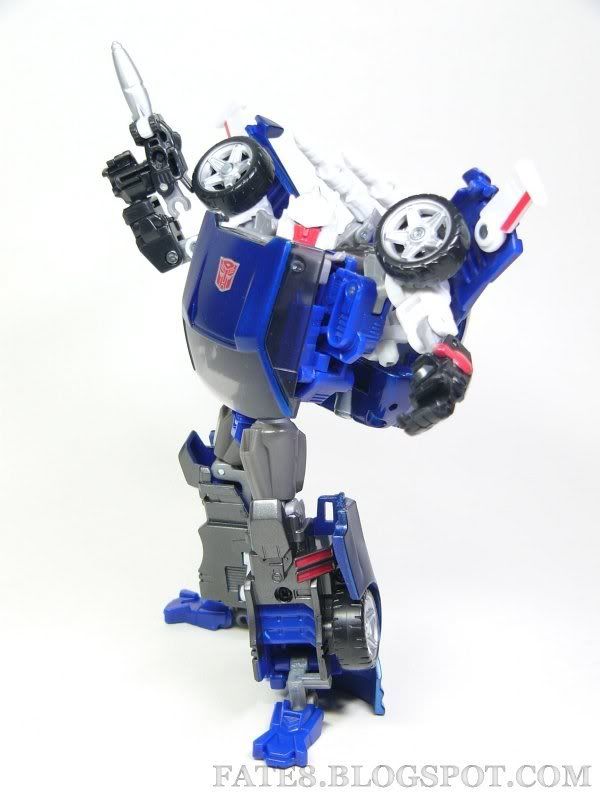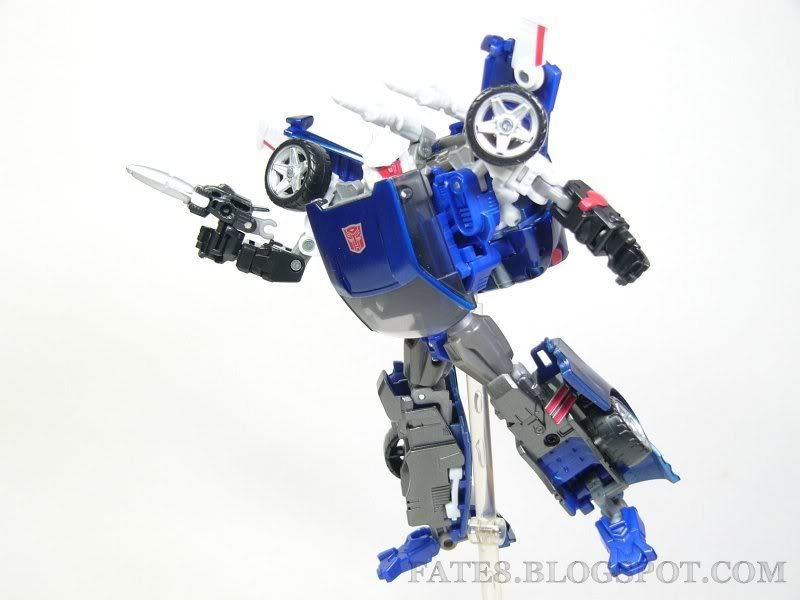 Jazz and Tracks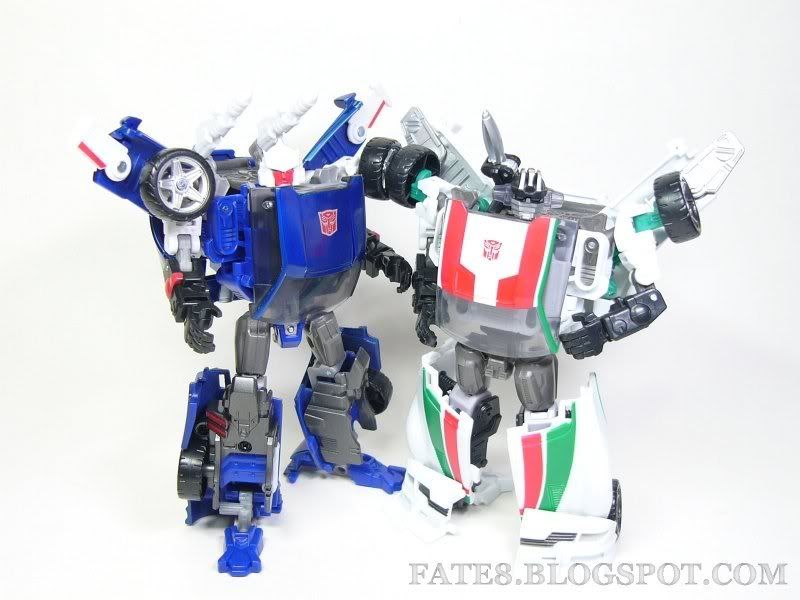 Though Tracks and Wheeljack are based on the same mold, Tracks is taller than Wheeljack.
Jazz and Tracks are the first pair of TF United figures I opened. Japanese Yen is too expensive now, making the price of Japanese TF very very high. Tracks does worth to get the Japanese version, as the metallic paint job is really cool. Though I don't own the RTS Jazz, I don't think the Japanese version and US version have much difference. If you already have RTS Jazz, you may skip the United one to save the money.