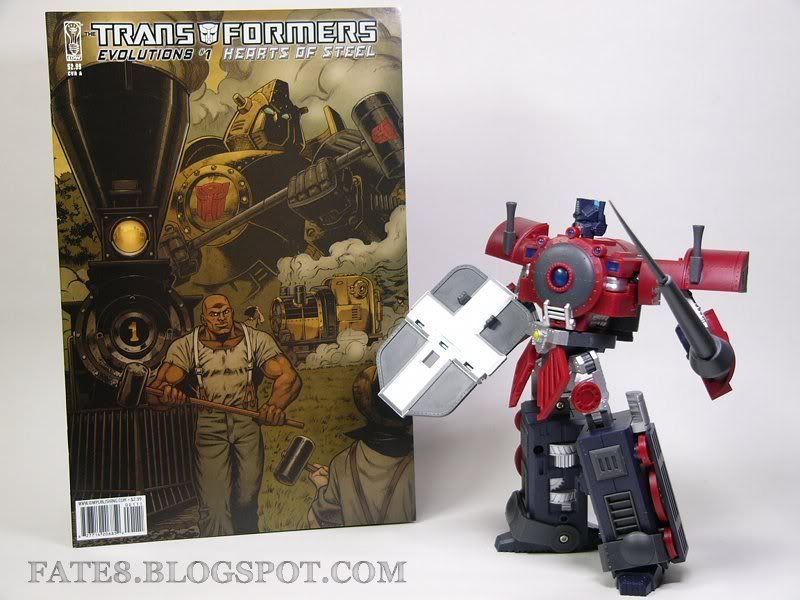 Lets welcome the steam engine Optimus Prime! The Hearts of Steel story sucks, but it introduced the awesome steam engine Prime. I am sure every TF fan want to get one. I really appreciate Mastermind Creation brings this design to product. I do find a number of problems with the figure, but at least it gives me the chance to own this Prime. I'll leave my complaints later, and now lets enjoy this gallery.
(click to enlarge the photos)
I like the neat package.
Very clean inner package. All accessories are part of the steam engine, except the extra pair of fists stay underneath.
Steam Engine mode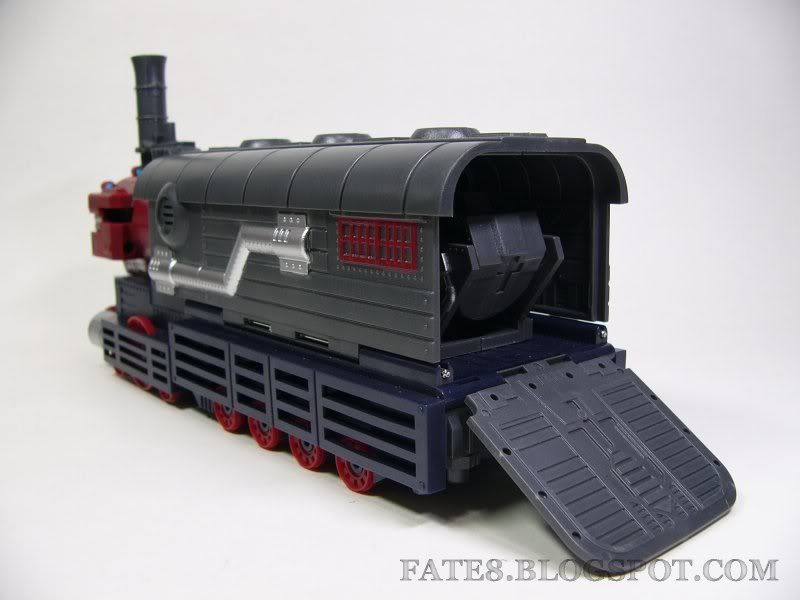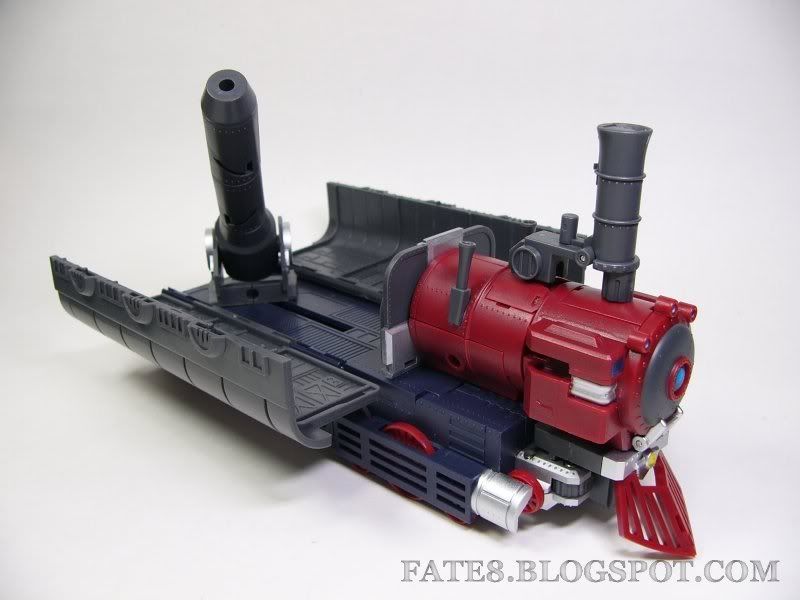 The moving cannon base.
The cannon actually turns into the jet pack and lance.
After putting the jet pack onto robot's back, we can put the gun on the shortened cannon.
Nice robot mode..., for decoration.
The lance is really nice. I love it.
He even comes with the Matrix! Definitely he is a Prime!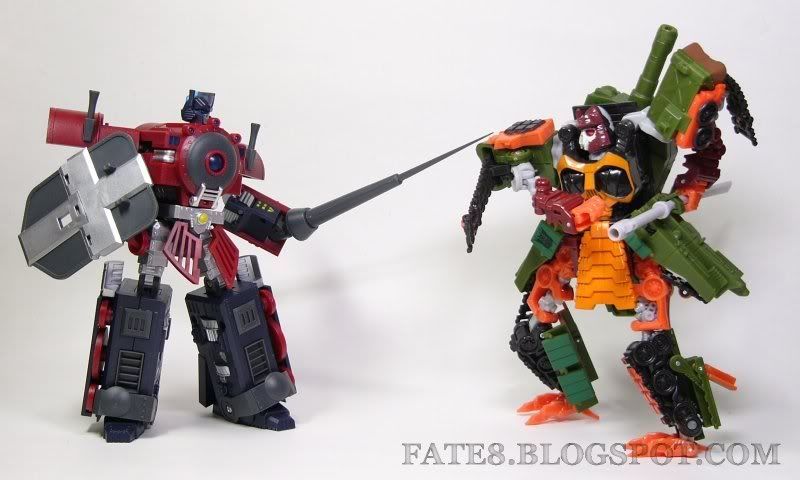 Western Knight VS Japanese Samurai
OK, what's the problems with this steam engine Prime? First, it is expensive! This is only a voyager size figure, but costs me 2.5 times the price. Second, it looks like there are lots of articulations in robot mode, but he can't even raise his arms! The shoulders cannot turn up and down! It really limits the figure from posing nice actions. Moreover, the headband cannot fix in place. I don't know why Mastermind Creation made such design detail on the head sculpt but didn't do it right on the figure. I'd rather not put it on. I have these complaints just because I expect more with this price. If it is selling half the price, I might accept these defects.
Anyway, this steam engine Prime is still a nice figure. However, I will not say this is a must have with this price tag.