Didn't update my blog for long long time..., but Bludgeon the skeleton brings back my passion! When I read the news that Hasbro will release this figure, I told myself to get it as soon as it is out. Bludgeon doesn't disappoint me. Nice tank mode and perfect robot mode! Though there is not waist joint, you can make nearly any pose you want. With the armor, sword and dagger, Bludgeon really resembles a samurai. I can't recall any TF has such Japanese style. Good job, Hasbro! Alright, lets enjoy this small gallery.
(click to enlarge the photos)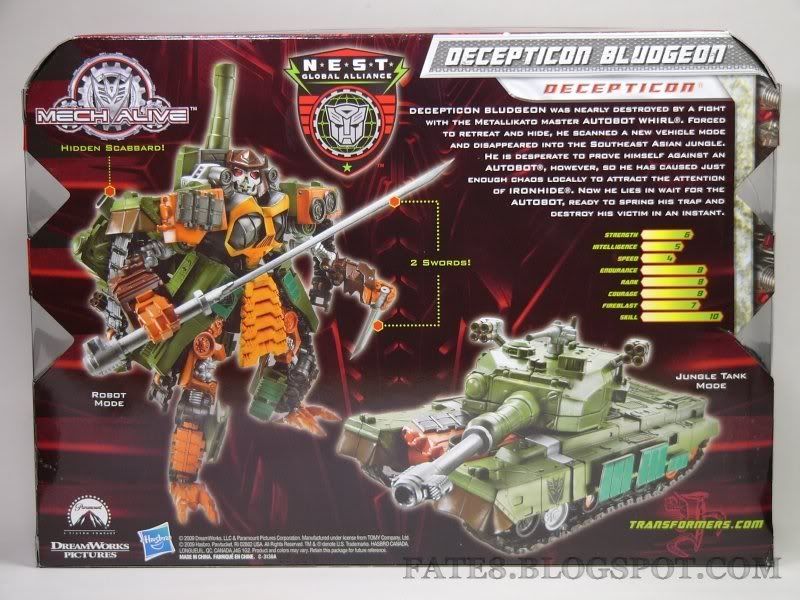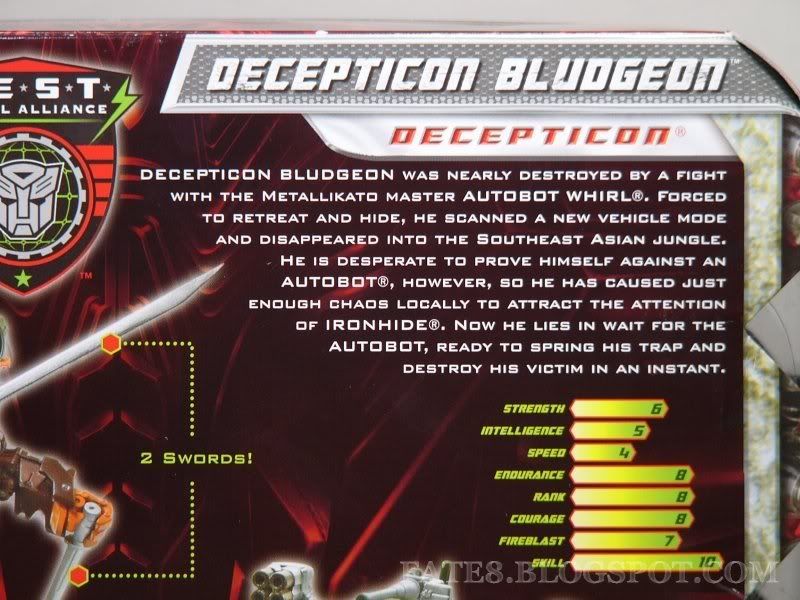 Package and BIO. Why is Bludgeon included in the ROTF line?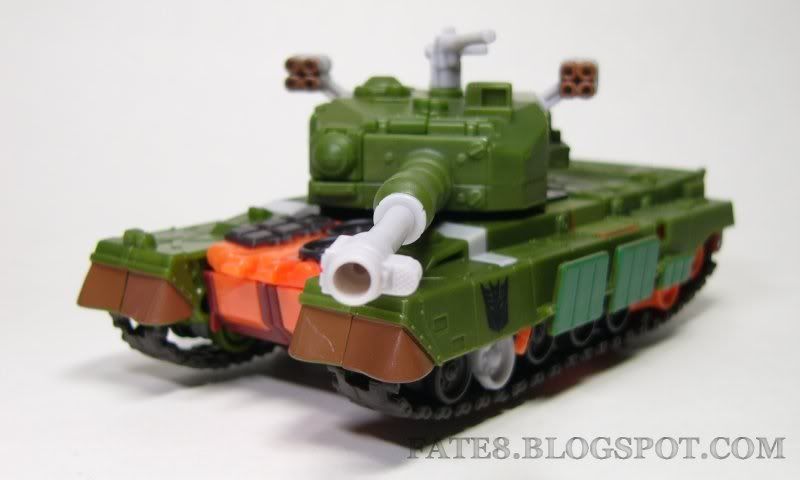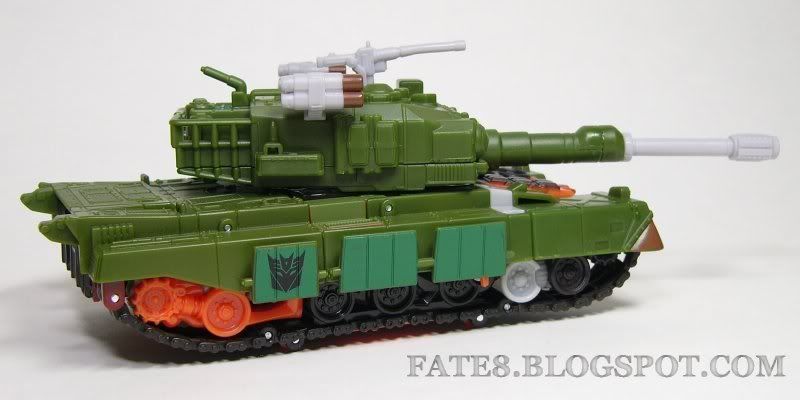 Nice tank mode, but I like the robot mode much much more!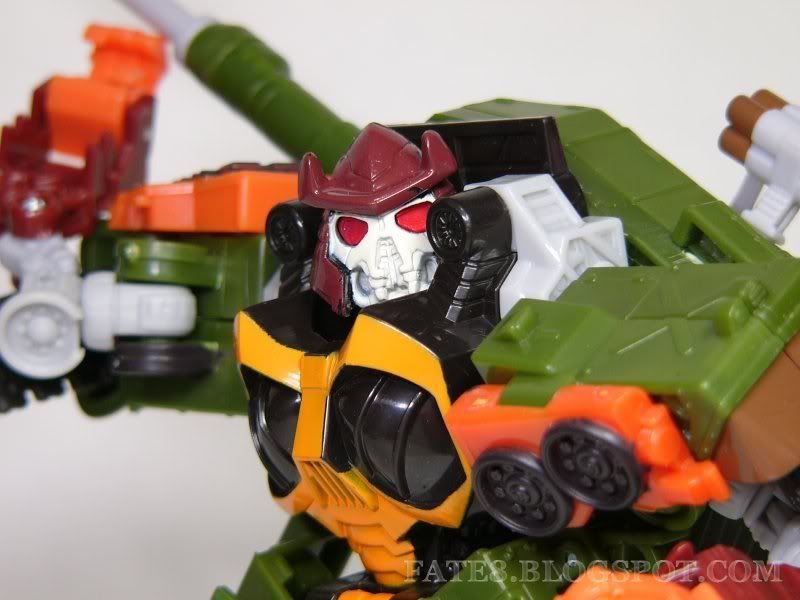 How can you imagine a robot's head is a skull?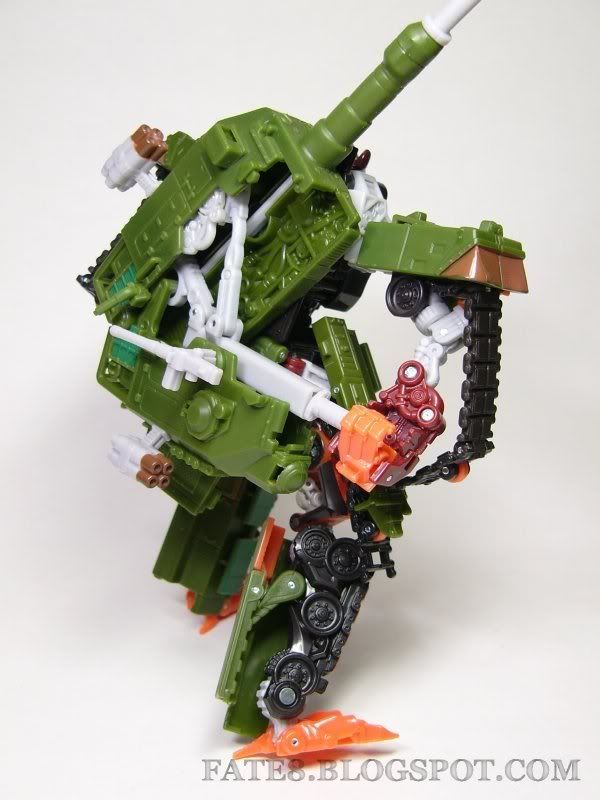 I love the way it stores the dagger.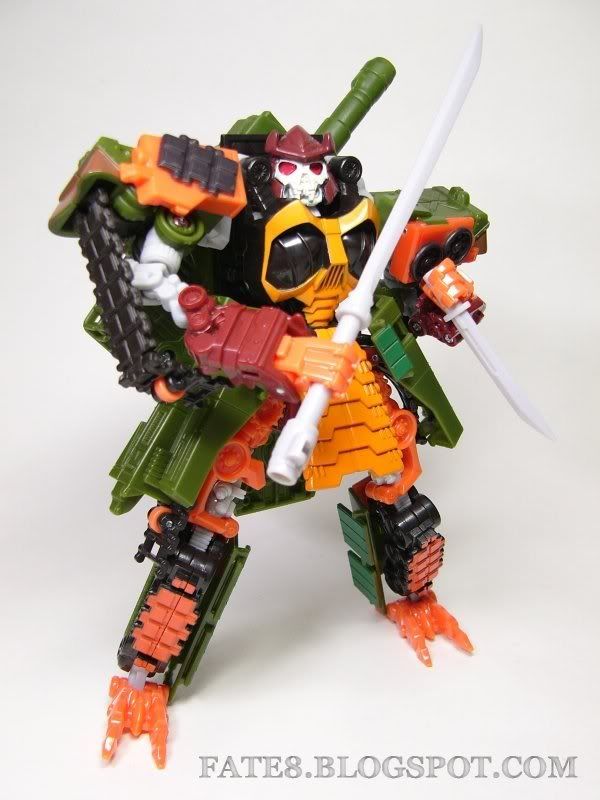 Really awesome!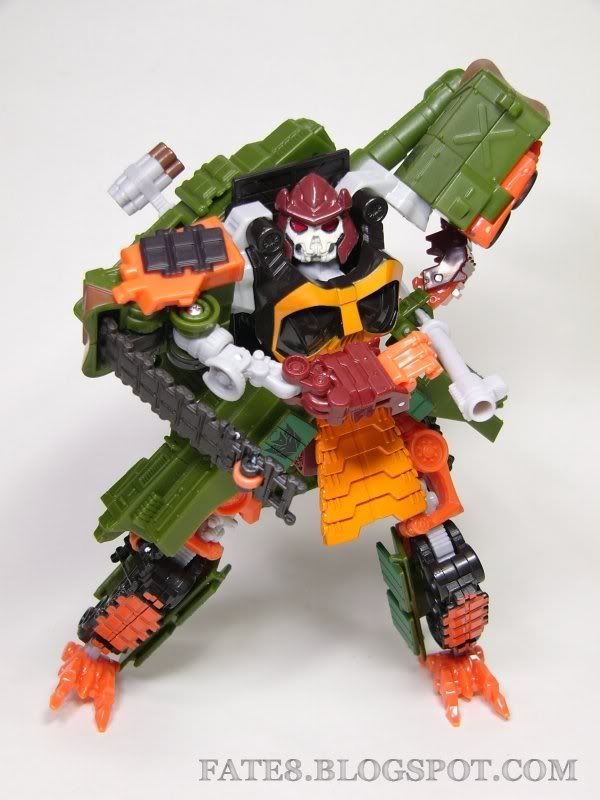 Battojutsu!
Come and fight me!
Battle with the jungle master.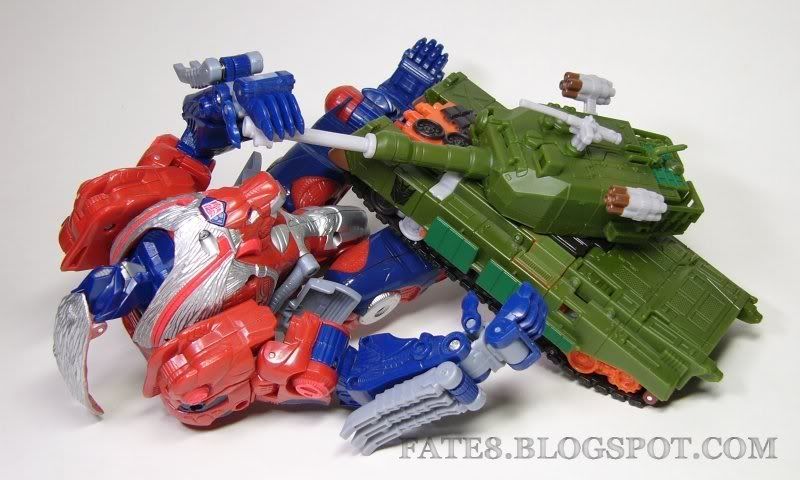 Ninja vs. Samurai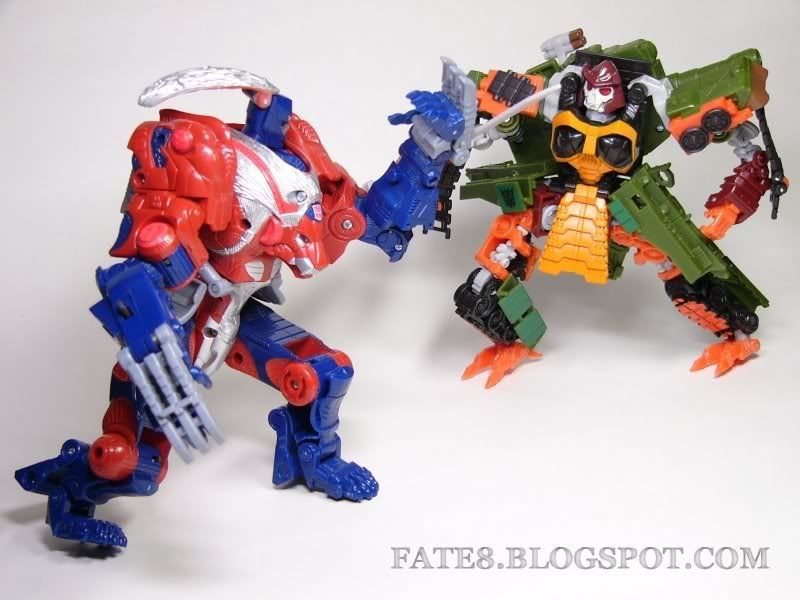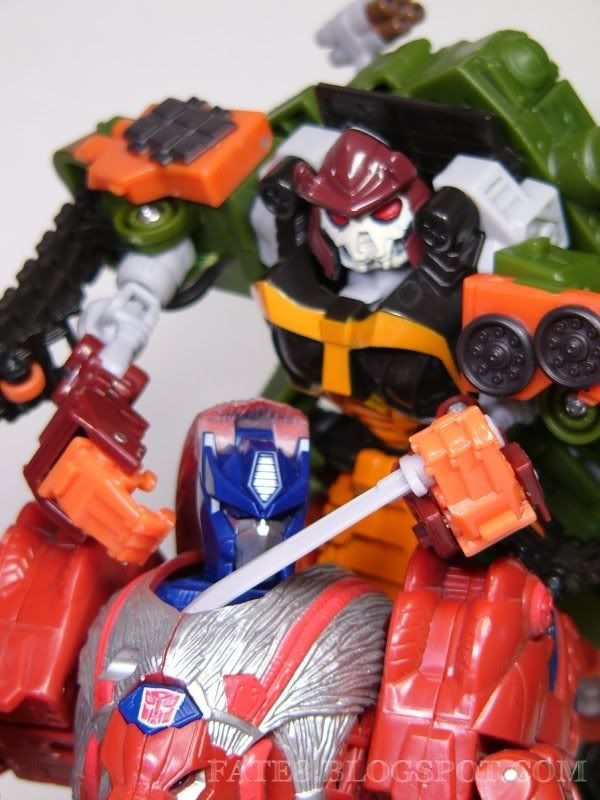 Good bye, Lio Prime!